A hearty thank you to Franciscan Media and Emmaus Road Publishing for their generous sponsorship of this week's giveaway!
This week's giveaway:
By Pat McCloskey, O.F.M. (Franciscan Media, 2014)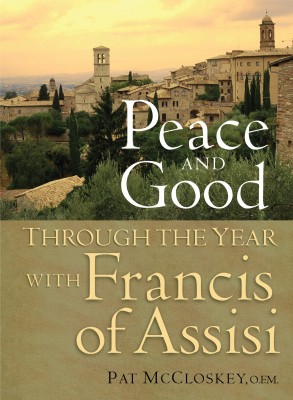 About the book:
Peace and Good is a page-a-day book of teachings from Francis of Assisi and his followers. Each day offers inspiration to anyone interested in Franciscan spirituality and a daily dose of "peace and good"—a phrase often associated with Francis and his followers.

The reflections are organized by month and by theme (peace, prayer, Jesus, conversion, poverty, solitude, beauty, simplicity, service of the poor, creatures, people of God, and joy). Each month has a brief introduction showing how its theme was important to Francis. For each day, it offers a quote from Francis's teachings, a suggestion for applying that teaching to the your life, and a challenge for using the teaching to enhance your spiritual practice. The book can be used from year to year.

Beautifully designed hardcover, with a two-color interior and ribbon, it is the perfect Franciscan resource for personal use or for gift giving.
By Fr. Dave Pivonka, T.O.R., and Deacon Ralph Poyo (Franciscan Media, 2014)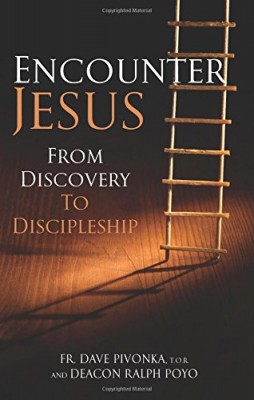 About the book:
"God really is real! I never experienced him before now."

"I felt like there had to be something more—I think I've found it!"

"God doesn't just love everyone—he loves me!"

It's exciting when someone has a living encounter with the God of the universe. A lightbulb goes on, and everything feels new. But with that sense of exhilaration comes the realization: in order to take one's faith seriously, things must change.

"What do I do now?"

"How can I keep this alive?"

The authors of Encounter Jesus believe that what's really being asked is: "Now that I've discovered Jesus, how do I become his disciple? What do I have to do to continue to encounter him?" An encounter with Jesus is a very significant experience, and Fr. Dave and Deacon Ralph show readers how to move from discovering their faith to following Jesus wherever he leads them along the path of discipleship.
By Regis J. Flaherty (Emmaus Road Publishing, 2014)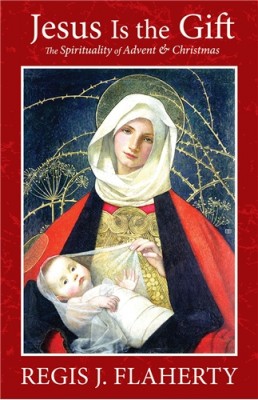 About the book:
Jesus is the Gift: The Spirituality of Advent and Christmas explores the biblical characters that the Church presents in these liturgical seasons of grace. Author Regis Flaherty helps the reader to walk in their footsteps—to understand the themes of Advent and Christmas, to prepare for the coming of our Lord, and to embrace His plan for our lives. You'll find inspiration, opportunity, and impetus to prayer and conversion. This is a great book to help you prepare for and enter into Advent.
By Peter C. Kleponis, Ph.D. (Emmaus Road Publishing, 2014)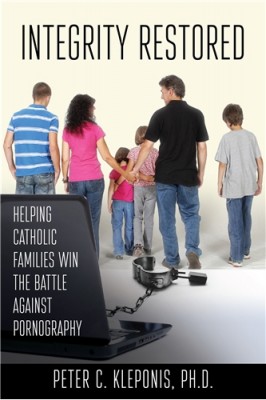 About the book:
WHY WRITE A BOOK ON PORNOGRAPHY ADDICTION FOR CATHOLICS? The answer is simple. There's a great need for one! Pornography is no longer just a men's issue. Dr. Peter Kleponis presents an alarming in-depth look at the pornography epidemic that is ruining lives, marriages, families, and careers—and hindering life-giving relationships with God. Read the stories of real people—men, women, clergy, seminarians, and teens—who've suffered from frequent or habitual pornography use and went on to find healing. Freedom is possible. Integrity can be restored.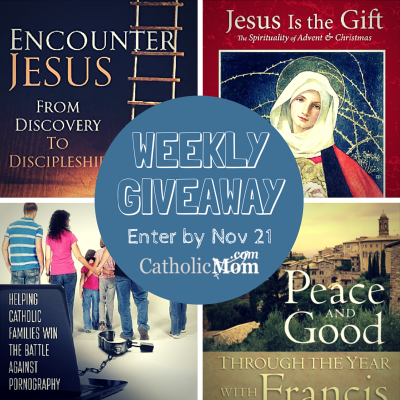 About the Author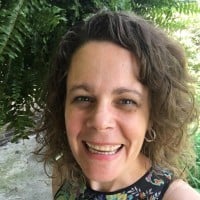 When she's not chasing kids, chugging coffee, or juggling work, Sarah Reinhard's usually trying to stay up read just one…more…chapter. She writes and works in the midst of rural farm life with little ones underfoot. She is part of the team for the award-winning Catholic Mom's Prayer Companion, as well as the author of a number of books. You can join her for a weekday take on Catholic life by subscribing to Three Shots and follow her writing at Snoring Scholar.