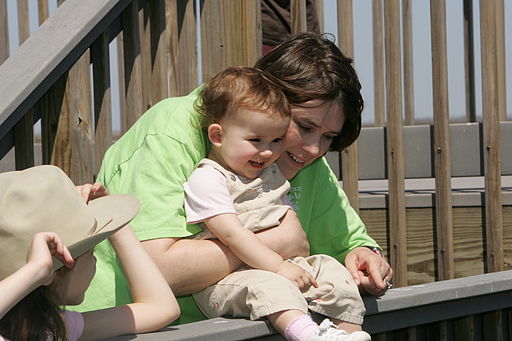 Dear Mom-Who-Is-Overwhelmed-and-Exhausted,
Hello! I'm writing you from our cozy little rented apartment here in sunny and warm Manila, Philippines.
I may not know you personally, but I want you to know that I know what you're going through right now.
As I write this, there are piles of books on our family bed, waiting to be returned to our bookshelf, and a small mountain of folded clean clothes on our sofa downstairs that's been sitting there for days — I've yet to keep them in our closets. (Of course, I won't tell you about the two baskets of clean laundry that haven't been put away either!)
The children's desks, in our tiny homeschool area, are in dire need of de-cluttering and reorganization. The same goes for almost every nook and cranny of our home, actually.
There are seemingly endless work deadlines to be met, and some that have even been missed.
You may not be facing the same tasks that I do every day, but I know you can relate somehow.
There are chores to be done, work to be finished, children to raise, husbands to support... the list goes on and on, doesn't it?
At times, you may find yourself exhausted... overwhelmed... desperate to breathe, even, or to at least have 8 hours of uninterrupted sleep!
I know... I've been there. Too many times to count.
And even if your situation right now may be uniquely yours and a lot different from mine, I want to remind you — and myself — that all of this — this doing — is important.
But you know what's even more important? Being.
To be specific, being in God's presence.
Saying 'yes' to Him. And His amazing grace.
Letting Him fill you before you pour yourself out for others.
Resting in His embrace before you cover those around you with your love and care.
Listening to His Word before you speak words of love, truth, and kindness to everyone you meet.
Surrendering your cares to Him so that you'll walk with confidence and ease, knowing that Philippians 4:13 will be your guiding verse and "battlecry" for the day.
Allowing Him to bless you so you can be a blessing for others.
When we say 'yes' to God first and foremost, at the beginning of every day, at the start of every task, we say 'yes' to His love and power.
We say 'yes' to God the Father's mighty protection and providence.
We say 'yes' to God the Son's selfless love and sacrificial care.
We say 'yes' to God the Holy Spirit working in our lives.
So, breathe, Mama (and maybe even the "non-Mama" who might be reading this!).
And join me in saying 'yes' to God today, just as our dear Blessed Mother said 'yes' to Him:
"Behold, I am the handmaid of the Lord. May it be done to me according to your word." (Luke 1:38)
Believe me, miracles happen when we say 'yes' first!
Do you want to learn more about how saying 'yes' to God will bless your life? CatholicMom.com's very own Lisa Hendey has written an inspiring book about "The Grace of Yes" and you can join in the Grace of Yes Book Club to share your own insights!
Copyright 2014 Tina Santiago Rodriguez
Image by Hillebrand Steve, U.S. Fish and Wildlife Service [Public domain], via Wikimedia Commons
About the Author

Tina Santiago-Rodriguez is a Catholic wife and home educating mom by vocation, and a writer and editor by profession. Among her different roles, she believes that her most important "work" is to be a helpmate to her husband, and to raise her kids to be "Kingdom-Seekers." Find out more about Tina through her website: Truly Rich and Blessed.