Thanks to Word Among Us Press, Catholic Saint Medals, and Magnificat for sponsoring this giveaway!
This week's giveaway: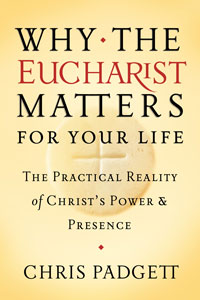 By Chris Padgett (Word Among Us Press, 2014)
We have 5 copies to give away!
About the book:
The Eucharist is a practical reality—Jesus wants to be present in our everyday encounters and experiences. In down-to-earth and often humorous ways, author Chris Padgett helps us find an immediate connection between receiving Jesus in the Eucharist and living a holy life in difficult times. The forty reflections in this book will enlarge your vision of the power of Christ through the Eucharist to change your life and those you meet.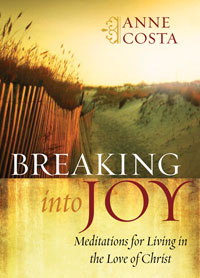 By Anne Costa (Word Among Us Press, 2014)
We have 5 copies to give away!
About the book:
"The joy of the Lord is our strength." Worries, pressures, disappointments, and stress are the weeds that crowd out the fruit of joy in our hearts. How can we remember that God's joy is available to us at every moment? How can we resist succumbing to negativity, sadness, or cynicism? Anne Costa writes about the joy of the Lord in this book of one hundred short meditations. In each one, she challenges us to see how we can choose God's joy in the everyday events and encounters of our lives. Costa's gentle reminders can help you break into joy and live in the love that Christ has for you.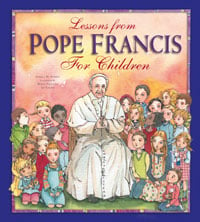 By Angela Burrin (author) and Maria Cristina Lo Cascio (Word Among Us Press, 2014)
We have 5 copies to give away!
About the book:
Pope Francis has lessons for all of us—young and old alike. In this beautifully illustrated book, the Holy Father talks about God's love, our friendship with Jesus, the gift of the Holy Spirit, the importance of prayer and taking care of the poor, how to get along in our families, and more. Each "lesson" is paired with a story from the Bible—from the parable of the Good Samaritan to the wedding feast at Cana. This is a wonderful way for children to understand the Holy Father's teachings as they grow in their Catholic faith.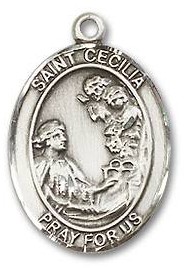 About it:
Sterling Silver Medal - Size: 3/4 x 1/2 inches

Comes with an 18 Inch Stainless Chain

Packaged in a beautiful felted metal hinged jewelry box as shown.

Made by skilled craftsmen continuing a 100 year old tradition of excellence in manufacturing, by creating the world's finest quality religious medals and patron saint pendants. Manufactured in the eastern United States.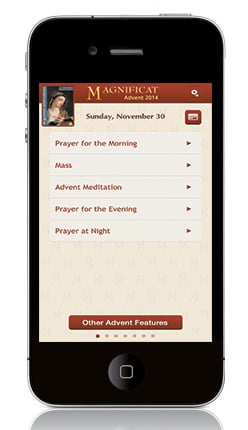 We have 5 iOS codes to give away!
About the book:
A perfect way to live Advent to the full this year.

Follows a practical, page-a-day format featuring original meditations on the Gospel reading of each day by nineteen gifted authors.

Each issue of the Advent Companion is never the same as the last and contains these one-of-a-kind extras that you won't find anywhere else:

a variety of beautiful blessings and essays
an Advent Penance Service
specially-commissioned poetry
a unique feature: the Advent Stations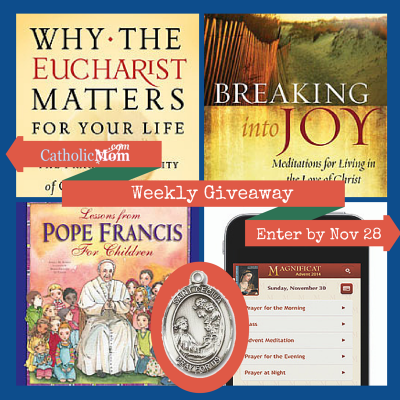 About the Author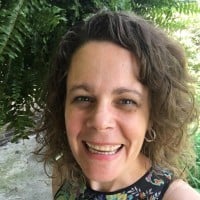 When she's not chasing kids, chugging coffee, or juggling work, Sarah Reinhard's usually trying to stay up read just one…more…chapter. She writes and works in the midst of rural farm life with little ones underfoot. She is part of the team for the award-winning Catholic Mom's Prayer Companion, as well as the author of a number of books. You can join her for a weekday take on Catholic life by subscribing to Three Shots and follow her writing at Snoring Scholar.