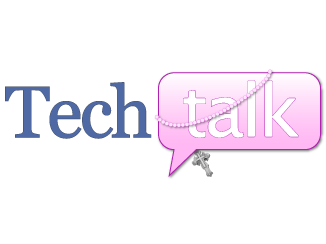 Inspired by Jen Steed's Tech Talk last week on the Gratitude 365 journal iOs app, and hoping to work on my own attitude of gratitude (while also being challenged by a little buddy – who you may know, her name starts with S and ends with coffee -- to find an Android alternative), here are my Android finds - the Moments of Gratitude app and Attitudes of Gratitude Journal app.
As per usual with me, if I could combine the features from both I'd have the perfect Gratitude Journal app. While I loved the look and social media connect-ability of the Moments of Gratitude app, the text entry format was less appealing then that found in Attitudes. In addition, Attitudes won me over with the 'add as many photos as you like and while you are add it, include a whole story about it' option, compared to the very limited one -- thumbnail only -- allowed on Moments.
All in all they are both fantastic ways to keep track of the many daily blessings God bestows upon each and every one of us!!
| | | |
| --- | --- | --- |
| Features: | Moments ofGratitude | Attitudes ofGratitude |
| # of Entries allowed | Max 15 per day | Unlimited |
| Calendar View | Yes – beautifully done (see below) | No – filters by 'today', 'yesterday' or 'all' |
| Social Media Share | Email or Facebook –A very organized post with image included. If you link in your list, it is active in your post | none |
| Photos | Only 1 thumbnail (requires cropping) ; take from Image Gallery or Camera | As many as you want; use from Image Gallery or take your own photo. Add an entire journal entry to accompany picture |
| Text Entry | Swype, Voice, Type | Swype, Voice, Type |
| Posting | Only on Current date, but can edit past posts*I lost a few but that may have been user error (glad I shared them on Facebook) | Can post on Today or Yesterday, but can edit all. Offers much more room for journaling, not just list making |
| Change/Edit Dates | No | Yes, in edit mode |
| Other | Track Weather, Mark Favorites, Rate Your Day; Can Passcode Protect | Syncs with Google account, Notify in Status bar, Can include motivational and Inspiration Quotes,Password Protect, Active Facebook Page;View & manage your personal posts online |
| Cost | Free "Lite" Version;Upgrade for 99 cents | Free |
| Issues | Help & More options lead to broken links | |
Read more of our Tech Talk columns.
Copyright 2014, Allison Gingras
About the Author