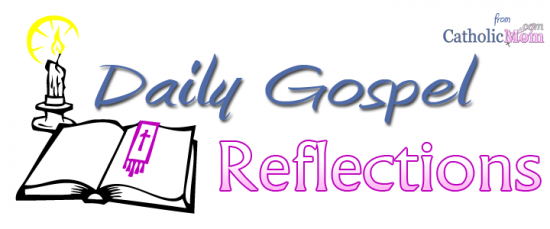 Today's Gospel: Matthew 1: 18 - 25
Joseph was between a rock and a hard place. His betrothed had told him an unbelievable story: she was pregnant and yet she had been faithful to him. It was through an act of God. How could that be?
He believed in his betrothed, he loved her. He had always loved her. He could not bear to expose her to shame or worse yet, risk having her stoned. But he could not marry her. He would have to divorce her quietly. But the very thought of it broke his heart.
Yes, Joseph was between a rock and a hard place. What to do?
Have you ever found yourself forced to choose between two unpleasant, perhaps heartbreaking decisions? What was your first impulse?
Joseph was lucky; the Lord interceded in his dreams. Through an angel He told him what to do. When Joseph awoke, he knew he must trust in God and take Mary as his wife. His heart leapt for joy but at the same time his mind was filled with questions: what would come next?
Ponder:
If I were Joseph, how would I have reacted? Would I be able to accept what the Lord was telling me even if it defied worldly logic?
Pray:
Lord, grant me the grace to recognize your voice and discern your thoughts for me. Help me to obey Your call no matter how foolish it may seem, for I know your great wisdom is foolishness to the wise of this world. Help me to trust that everything You do for me is for my greater good. Amen.
Copyright 2014 Susan Bailey
About the Author