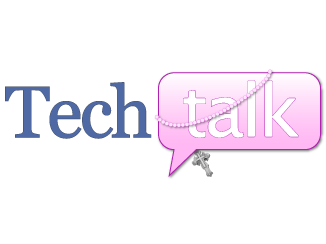 So I am just a little bit obsessed with the 12 Days of Christmas. I try really hard to make Advent, well, Advent, and so when Christmas comes, I want to milk it for all 12 days' worth! That's a lot of celebrating when everyone else is totally over it. I am always looking for things related to the 12 days of Christmas, both from the Catholic liturgical calendar and from the song's tradition and meaning.
I would like to present the 12 Apps of Christmas, one for each of the 12 Days of Christmas.

I would like to mention that while I found all these apps, I did not buy and install them all, so do your own research before purchasing them. My iPhone is old and full. (Editor's Note: some/many of these are also available on Android, which I only know because I checked while I was editing this piece. - Sarah) :)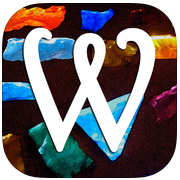 1. Words With Jesus - 99¢
The first hidden meaning, a partridge in a pear tree, is commonly thought to be a symbol of Christ's crucifixion. For the first app of Christmas, try CatholicMom.com contributor Allison Gringas's Words With Jesus app. Featuring a very short Bible verse of words Jesus spoke along with a short meditation, Words With Jesus is great for anyone who feels like they don't have time to pray. You can even set reminders & share on social media! Read the review of Words With Jesus on CatholicMom.com.

2. Laudate - Free!
The two turtle doves are symbols of the old and new testaments of the bible. While I have two giant Catholic apps on my phone, Laudate won the spot for second app of Christmas. Why? It has both the Douay-Reims AND NAB versions of the Bible in the app, along with daily readings, Liturgy of the Hours and much more.
If you only have one Catholic app on your phone, this is a great one to have!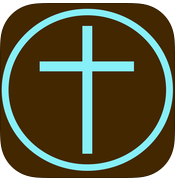 3. sinner2saint - Free!
The three French hens stood for the three theological virues faith, hope, and love. I found an app called sinner2saint that promises to be a sort of spiritual workout in gaining virtue. You tell it your failings and it prescribes a 21-day exercise of prayer, penance, sacraments, scripture, fasting, and mental discipline exercises. You can even try hundreds of virtue challenges to help stay on top of things. I haven't tried this one, but most of the bad reviews seem to be due to technical issues as opposed to content.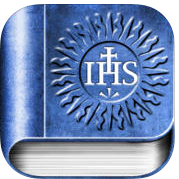 4. DGems: Daily Gospel Reflections - Free!
In the song, the 12 Days of Christmas, the four calling birds represent the four gospels of Matthew, Mark, Luke, and John. In DGems, Msgr Philip Heng, S.J. shares a reflection on the gospel of each day, as well as the bible passage in both audio and written. Each day also includes a Gospel pointer to bring the message into your every day life. It has excellent reviews!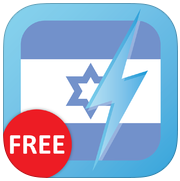 5. Learn Hebrew: Free Wordpower - Free!
The five golden rings stand for the first five books of the Old Testament. We call it the Pentateuch, the Jews call it the Torah. Because it is the Jewish bible, why not learn some Hebrew? You can download the Learn Hebrew: Free Wordpower app and learn 100 hebrew words, both auditory and visual. If you're interested in learning more, you can upgrade in app to the full version.

6. Genesis: Creation of the World - Free!
The six days of creation are represented by the six geese a- laying and I found an app about the Creation of the World for kids. This free app is a storybook version of the story of Genesis/creation with 6 mini games and is intended for ages 2-6. It also seems to contain ads and some games are for purchase when you look at the top in-app purchases, so maybe take a look before handing over the device. The full version is $3.99.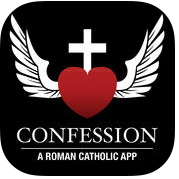 7. Confession: A Roman Catholic app - $1.99
There is a little dispute as to whether 7 is for the seven sacraments or the seven fruits of the spirit. Since the sacraments were a little easier to find apps for, I decided to share Confession. This app is designed to be used in the confessional, though please take some discernment when using it. My confessor once freaked out about me using it in the confessional. It leads you through an examination of conscience based on your age, sex, and vocation. You can find a full review of Confession on CatholicMom.com.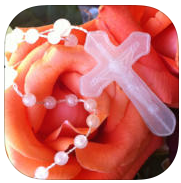 8- Little Ways - 99¢
This is the cutest looking app I've ever seen! You would not believe how hard it was to find an app related to the beatitudes (8 maids a-milking). I finally stumbled upon Little Ways. It appears to be aimed at kids and you can perform acts of mercy or virtue to earn badges.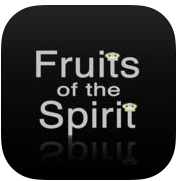 9. Fruit of the Spirit - 99¢
Nine ladies dancing were the nine fruits of the Holy Spirit. The Fruit of the Spirit app lets you track your activities on the different fruits and graphs them over time. The creators idea is that if you do more of these you will probably be happier. While This is not a Catholic app, it's kind of a neat idea.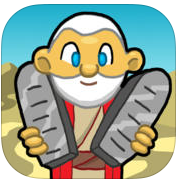 10. The 10 Commandments Bible for Kids - $1.99
The ten lords a-leaping were the Ten Commandments and this storybook app, The 10 Commandments Bible For Kids is intended for ages 3-10. You can read it, or have it read to you and there are activities for all ages. Need a fun way to learn all the commandments? Give this app a try.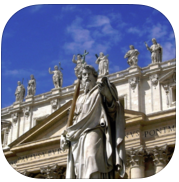 11. Apostles in Rome Tour $2.99
Have you ever wanted to go to the Holy Land? I have. In my season of life, this just isn't the time. The eleven pipers piping stood for the eleven faithful Apostles. While looking for an app about the apostles, I saw this Apostles in Rome tour. It's intended for you to be your own guide when you are actually there, but I don't mind living vicariously now and then. :)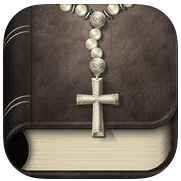 12. Scriptural Rosary - $4.99
The twelve drummers drumming symbolized the twelve points of belief in The Apostles' Creed. Since every Rosary begins with the Apostles' Creed, I thought I would share my favorite Rosary app, Scriptural Rosary. I am one of those people whose mind wanders all over the place. This app shares a bible verse for each Hail Mary on the mystery you are SUPPOSED to be meditating on. There are lots of other little add-on that you can do (or not). It's my favorite app--unless I'm leading it. :) I can't read AND lead.
________
There you have it--12 iPhone apps related to the meanings behind the song The 12 Days of Christmas. Not only do you have 12 days of apps to try, but I bet you will remember the hidden meanings now, too. ;)
Feel free to use these ideas as a springboard for other apps and share what you've found!
Read more of our Tech Talk columns.
Copyright 2014 Jen Steed
About the Author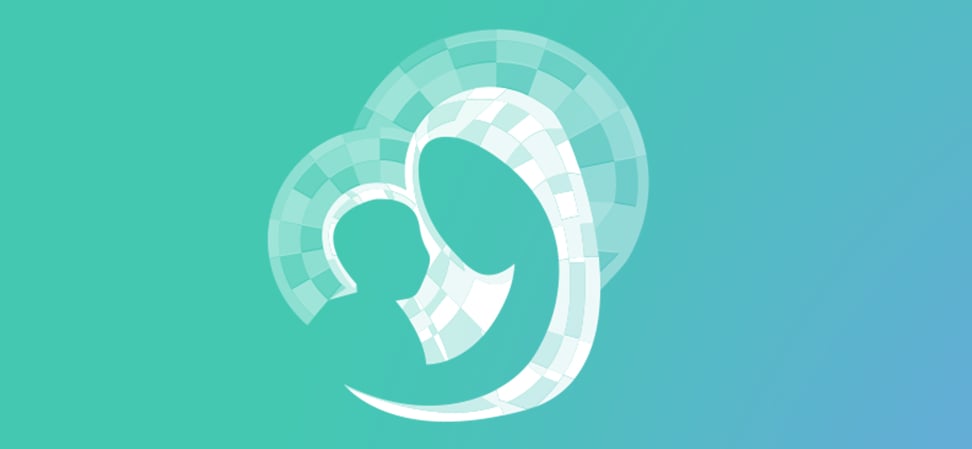 We welcome guest contributors who graciously volunteer their writing for our readers. Please support our guest writers by visiting their sites, purchasing their work, and leaving comments to thank them for sharing their gifts here on CatholicMom.com. To inquire about serving as a guest contributor, contact editor@CatholicMom.com.