Welcome to the Grace of Yes Book Club! We're reading Lisa Hendey's new book, The Grace of Yes: Eight Virtues for Generous Living.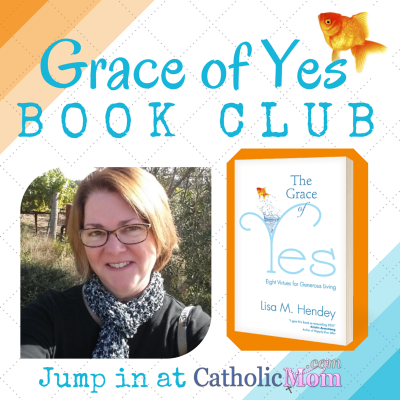 "It may appear a contradiction to have a chapter by this title in a book all about saying yes to God's will in our lives," Lisa Hendey says a page into "The Grace of No," but "the more I live in a yes mindset, the more I realize the mandatory presence of a few, well-timed no responses along the way."
I'm a "yes" kind of girl. I get excited about ideas and love to see them to completion. But the past year has been a year of no for me.
Not going to lie---it's uncharted territory for me, this saying no business.
Like Lisa, I have had to learn how to safeguard the people and projects to which I've said yes by setting limits for myself. The problem is, people-pleasing is one of my dominant faults, and, when asked a favor, I do everything I can to avoid having to answer no.
("We're looking for someone to donate their pancreas for the church auction!" Well, if it's for Jesus…)
When I read "The Grace of No," I knew Lisa was speaking to me. I was facing yet another round of hard decisions, trying to discern what to cut in order to take care of family concerns (my son was diagnosed with autism in May) as well as some health concerns of my own. I had already quit school and turned down a number of interesting projects in the previous six months. The fat, I thought, had already been trimmed.
Then, surprise! Another baby on the way. When your time is spent bowed before the porcelain throne, how quickly yes becomes no!
The nos I've already spoken have safeguarded my family because my family needs me the most, and the nos I have yet to say will further protect my obligation to them. As Lisa points out toward the end of the chapter, quoting her friend, it's no good to be "so heavenly minded that [we're] no earthly good."
"So does this mean that I stop giving of myself to worthy causes and needs beyond my family or loved ones?" Lisa asks. "Absolutely not. It simply means that I must exercise some discipline and discernment before I jump into things."
As the Queen of Impulsive Decisions, I usually do my discernment after I've already said yes to a hundred things and am drowning in an ocean of responsibility---hence, learning to say no. But, as Lisa says, I also don't want to stop giving of myself, absolutely. To that end, I've learned another new word:
Maybe.
Maybe is the word of discernment. It's what we say when we're neither ready to say yes or no. Maybe leaves doors open while we go seek the Lord's will and others' guidance.
After maybe has to come yes or no. Alluding to Our Lord's words in her prayer at the end of the chapter, Lisa reminds us that our yes should be yes; our no, no. One mark of human maturity and consideration for others is the strength to speak the truth---the truth of our frailty, our limitations, and our decisions---with love. We owe it to God, others, and also ourselves.
To Ponder, Reflect, and Discuss:
In what situations do I find myself struggling to say no? What is it about those situations that triggers my insecurity, my lack of follow through, or my impulsivity?
Other than your spouse, do you have a trusted person to whom you can go for advice when you're in discernment? What qualities do you most appreciate about that person? What are the most helpful suggestions you've received from them?
Have you ever said no and regretted it? Why?
Do you tend to say no or yes first? Why?
Feel free to comment on your own thoughts from this week's reading, your impressions and reflections, and/or your answers to these questions.
Next week, we'll cover Chapter 8: The Grace of Rebirth. For the complete reading schedule and information about our Book Club, visit the Grace of Yes Book Club page.
Copyright 2014 Rhonda Ortiz
About the Author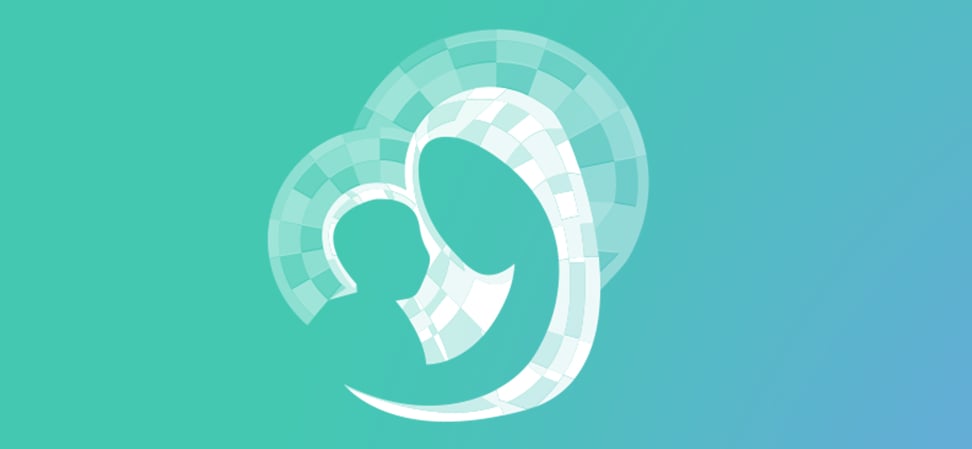 We welcome guest contributors who graciously volunteer their writing for our readers. Please support our guest writers by visiting their sites, purchasing their work, and leaving comments to thank them for sharing their gifts here on CatholicMom.com. To inquire about serving as a guest contributor, contact editor@CatholicMom.com.