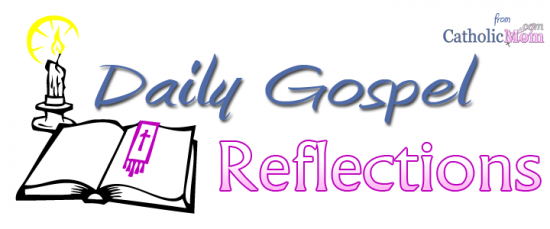 Today's Gospel: Luke 1: 67 -79
What a busy day Christmas Eve can be! But, oh, what a holy night! A silent night, until the angels sang out. In today's reading, Zechariah has spent the last nine months in silence. His silence has proven fruitful. With his first words, he praises God. He sings of God's goodness, faithfulness and mercy in sending us the Messiah. For eight verses, Zechariah glorifies God.
In the last four verses, the father prophesies the role his son will play. John will prepare the way for the Messiah by preaching salvation through the forgiveness of sins. He will bring hope to those who believe. He will lead them "into the way of peace" – Jesus.
Zachariah was endowed with this wisdom in his time of silence. We, too, in the hustle and bustle of this glorious season, must find quiet time to reflect on the meaning of the coming of our Savior, Emmanuel. Then we can truly sing out with the angels tonight!
Like Zachariah's canticle, our Christmas celebration needs to be more about Jesus than our own children. It all begins in the silence of our hearts, contemplating the awe-inspiring mystery of the Incarnation, and then continues in our glorious proclamation of Jesus' coming.
Ponder:
Can I find time today to sit in silence and reflect?
Pray:
"Blessed be the Lord God of Israel, for He has visited and redeemed his people, and has raised up a horn of salvation (a mighty Savior) for us born of the house of his servant David, as He spoke by the mouths of His holy prophets from of old, that we should be saved from our enemies." All praise to you, Lord, this holy season. Amen.
Copyright 2014 Kelly Guest
About the Author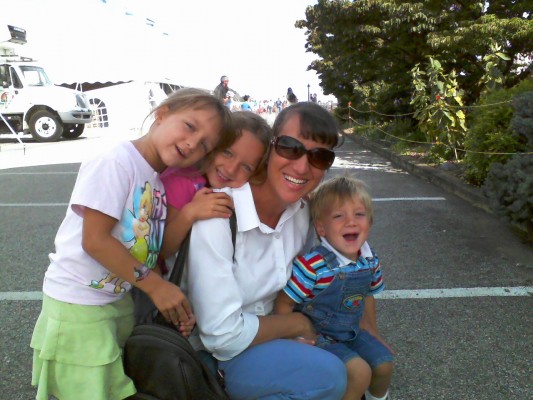 God has given Kelly lots of wonderful opportunities to follow Him. She was a Dominican Sister of St. Cecilia in Nashville, an education coordinator for a Catholic Charities' program for pregnant teens, a middle school teacher, a director of religious education and is now a youth minister. Her most challenging and rewarding calling, though, is wife and mother of ten children. What she has learned, she blogs at CatholicMom.com. Kelly's book, Saintly Moms: 25 Stories of Holiness, is due out October 2021.