But Jesus said, "Let the children alone and do not hinder them from coming to Me; for the kingdom of heaven belongs to such as these." Matthew 19:14
These words are especially poignant at Christmas time.
Yes, we must teach our kids about God and prayer but often we try to control their relationship to God.
It is almost like we don't TRUST God.
Listen to the words of Jesus Himself and LET your children ALONE.
Let go and let the Holy Spirit touch their hearts without running constant interference, without standing between your children and God.
Easier said than done.
On evening, I was explaining all the different types of prayer to my oldest child as he was getting ready for his First Communion.
He suddenly heaved a huge sigh, slumped his shoulders and tried to explain his spirituality to me:
"I do all that Mum but without so many words!"
Let us relax, let go and give the Holy Spirit room to speak and relate to our children in a childish way, a way children can understand, embrace and receive. God knows our kid's inner spirits much better than we do.
About the Author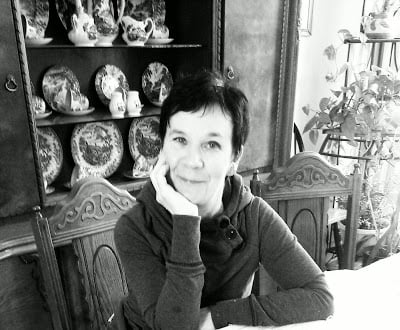 Melanie Jean Juneau is a mother of nine children who blogs at joy of nine9. Her writing is humorous and heart-warming; thoughtful and thought-provoking. Part of her call and her witness is to write the truth about children, family, marriage and the sacredness of life. Melanie is the administrator of ACWB, the Editor in Chief at CatholicLane, CatholicStand, Catholic365 , CAPC & author of Echoes of the Divine.