Thanks to our sponsors this week: Ave Maria Press, The Catholic Company, Franciscan Media, Our Sunday Visitor, and Tiny Saints.
This week's giveaway: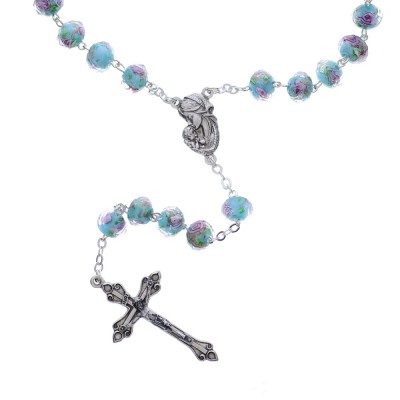 From the Catholic Company
This is a precious aqua blue rosary with touches of green, gold, and pastel pink. Reminiscent of another era, the pink swirls look like delicate roses. The beads have a handmade quality with variations in roses, leaves, and gold flecks. The large oblong faceted glass beads make it easy to keep your prayer fingers on track. The centerpiece features a Madonna and Child Jesus.

Glass covered ceramic beads
Crucifix approx. 1.75 (H) x 1" (W)
7mm x 10mm beads
Approx. 20" Length
Made in Italy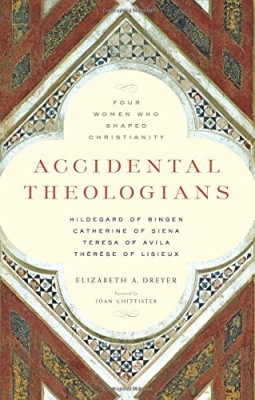 By Elizabeth A. Dreyer (Franciscan Media, 2014)
About the book:
One might well be tempted to think that the history of Christianity, particularly its theology, has been largely shaped by men. This book dispels that notion to some degree by highlighting the four women Doctors of the Catholic Church (someone who contributes significantly to the formulation of Christian teaching): Hildegard of Bingen, Catherine of Siena, Teresa of Avila, and Thérèse of Lisieux. Though they did not intend to be theologians, their teachings about Christian belief and practice mark them as key figures in the history of Christianity.

While most of the books written about these four women deals mainly with their spirituality, Accidental Theologians shows how they came to know God, as well as how they changed and challenged the Church in their day. It looks at these women from several perspectives: their life and works, the times in which they lived, the core of their theology, and the implications of their theology for us. Cogent questions for reflection at the end of each chapter prompt readers to delve deeper into the significance of these women for their own lives, and a comprehensive resource list provides opportunities to learn more about these saints.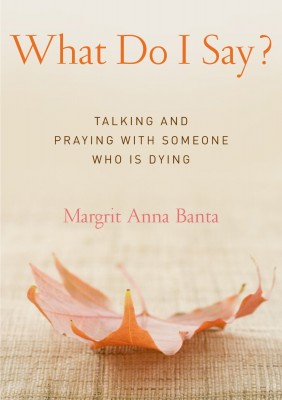 By Margrit Anna Banta (Franciscan Media, 2014)
About the book:
Talking with those who are dying can be difficult even in the best of circumstances. There is a need for guiding family members of the terminally ill, as well as friends, caregivers, and even those more experienced in talking with the dying—clergy, pastoral ministers, hospice workers, and medical personnel—in understanding the best ways this can be done. What Do I Say? provides that guidance. It comes from the heart of author Margrit Anna Banta who, in her work as a pastoral minister with the dying and terminally ill, noted the lack of an accessible resource for family and friends caring for a loved one that can help them in their conversations with the dying person.

What Do I Say? covers both practical matters and spiritual and emotional topics, always mindful of the fact that many people in their final days are not able to talk about or express what they are going through. It touches on areas that should be addressed before someone dies, such as a will, DNR orders, funeral planning, and other topics, and gives suggestions for what to do if someone is non-communicative or unconscious. The last chapter includes prayers to say when family and friends visit with their loved one.

This is not a comprehensive end-of-life planning or medical guide, but a brief overview of how to communicate with someone who is dying. Above all, the book stresses that conveying a sense of loving presence and a willingness to listen are usually what is most needed.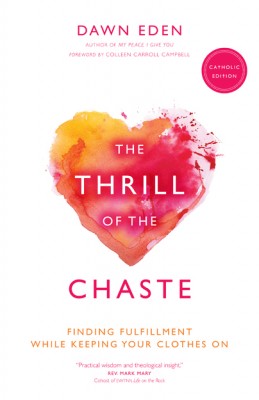 By Dawn Eden (Ave Maria Press, 2015)
About the book:
Dawn Eden, internationally known speaker and author, presents a completely revised Catholic edition of her bestselling work, The Thrill of the Chaste. In this version, Eden shares her story of conversion to Catholicism and invites readers into a Catholic understanding of chastity and its spiritual benefits.

When Dawn Eden released The Thrill of the Chaste in 2006, she was a Jewish convert to Protestant Christianity, preparing to make the final leap into Catholicism. Now, nine years later, Eden has extensively updated The Thrill of the Chaste, sharing how her Catholic faith, the lives and intercession of the saints, and the healing power of the sacraments have led her to find her true identity in Christ.

This revised, Catholic version offers spiritual and practical advice for both men and women seeking to live chastely in a world that glorifies sex. Eden offers tips to help readers avoid temptation and live faithfully—including dressing modestly, but not being afraid to feel good about the way they look; trusting that God has a plan for their life and relationships; and making sure their "yes" comes from the heart.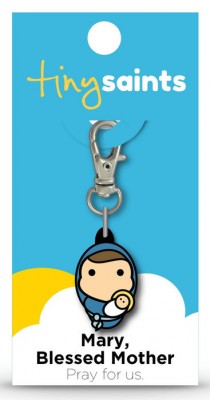 From Tiny Saints
Recognized by all Christians for the immense role she played in the story of our salvation, Mary is the mother of Jesus - a title without equal among the communion of saints. While he was dying on the cross, Jesus directed us to bring Mary, whom the Scriptures call "blessed among women," into our lives with His three simple words: "Behold, your mother."
(Jn 19:27)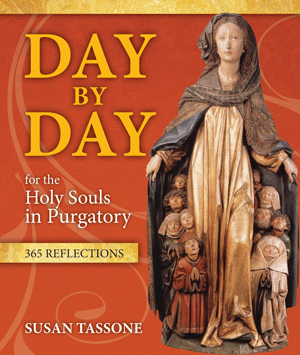 By Susan Tassone (Our Sunday Visitor, 2014)
About the book:
Every day we have another opportunity to pray for the holy souls in purgatory - author, speaker, and purgatory expert Susan Tassone gives you a unique tool to do just that.

Day by Day for the Holy Souls includes prayers, teachings about purgatory, real-life stories, Susan's own wisdom, meditations, quotes from the saints, and more. You can use this book however you like - as a daily devotional, as a year round novena, to follow the liturgical seasons - or, just pick it up and read as the Spirit leads you.

God has given us the duty, power and privilege of praying for the release of the holy souls. Now Susan Tassone has given you a powerful way to accomplish that mission.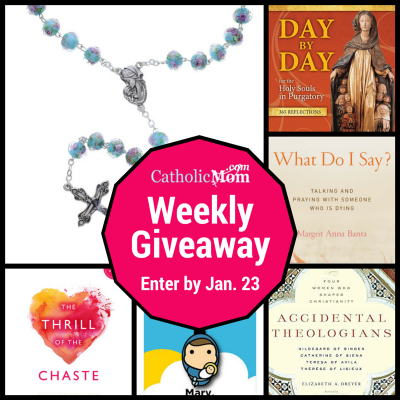 About the Author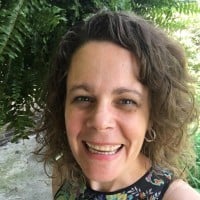 When she's not chasing kids, chugging coffee, or juggling work, Sarah Reinhard's usually trying to stay up read just one…more…chapter. She writes and works in the midst of rural farm life with little ones underfoot. She is part of the team for the award-winning Catholic Mom's Prayer Companion, as well as the author of a number of books. You can join her for a weekday take on Catholic life by subscribing to Three Shots and follow her writing at Snoring Scholar.