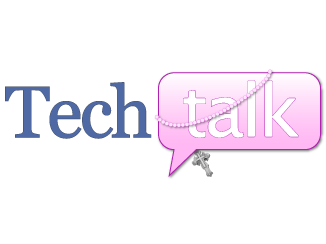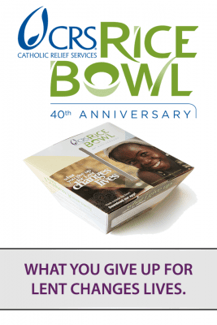 Lent is almost upon us, and Catholic Relief Services has released an update to the Rice Bowl app for the 40th anniversary of the Rice Bowl program. Last year, I was thrilled with their app, and this year, I'm happy to extol the praises of the app again. Previously, I talked about how easy it was to set up reminders to give, and to make a pledge and donate right inside the app. What I learned from using the app daily during Lent was that it makes a powerful addition to your daily prayers throughout the season.
When I used the app last year as part of my Lenten prayers, I would follow up Morning Prayer with my girls each day with the reflection of the day. We watched one of the videos each Friday and looked over the recipes suggested for meatless Fridays.
This year, reflections include the Stations of the Cross and the Seven Sorrow of Mary, in addition to the stories of Saints and the different kinds of people that CRS Rice Bowl helps around the world. The addition of these traditional Lenten reflections is a big plus for me; I often find that I am unable to go to the weekly Stations of the Cross at my parish, but I can see being able to contemplate one Station (or one Sorrow of Mary) on a particular day, letting that moment in the life of Our Lord or Our Lady sink in throughout the day.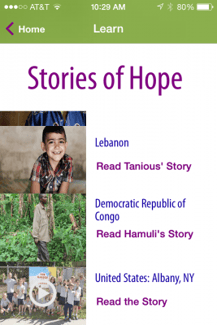 There are buttons on the bottom of each daily reflection that allow you to share via Twitter, Facebook, e-mail, or via text message. You're able to set a reminder to check the app from right within the app, selecting which days you'd like to be reminded, and at what time. I can see this being a real benefit, especially if, like me, you tend to forget that you've added something to your prayers for Lent.
Once again, there are videos and written stories of real people who have been helped by CRS. This year, those stories are from Tanzania, where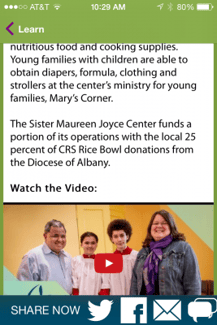 our own Lisa Hendey has been traveling; Nicaragua; Niger; Lebanon; Democratic Republic of Congo; and Albany, NY — right here in the United States. It's easy to have an idea that you're helping people; it's something else to lay eyes on someone talking about what it means to them to have been helped through a crisis.
In today's world, the internet can really help us make connections with people far and wide, but we can also get fooled into forgetting that there are real people on the other end of the ethernet. It's easy to drop money in our church collection baskets or into the rice bowls on our kitchen tables, but we can forget that there is a family on the other end of that donation. Not everyone can travel to Tanzania or Haiti or even volunteer to feed the homeless in their own town, but everyone can use the CRS Rice Bowl app to make a deeper connection to the people we assist with our prayers and alms-giving during this penitential season. The CRS Rice Bowl app is a wonderful addition to your Lenten practices. It takes just a few minutes each day to read the prayers and reflections, and it reminds me of the reasons we're called to give alms and sacrifice.
[gallery columns="4" size="medium" ids="78419,78414,78413,78410,78411,78409,78412,78408"]
If you used the CRS Rice Bowl app last year, all you need to do to get version 2.0 is update it in the app store. You can find the link here if you need to download it for the first time. The Rice Bowl app is free and is available in the Apple App Store and Google Play Store.
Read more of our Tech Talk columns.
Copyright 2015 Christine Johnson
About the Author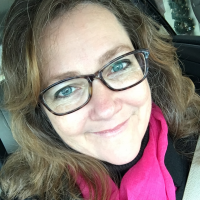 Christine Johnson has been married to Nathan since 1993 and is the mother of two homeschool graduates. She and Nathan live in the Blue Ridge Mountains of Southwest Virginia, where she tries to fit in as a transplanted Yank. She blogs at Domestic Vocation about her life as a wife, mother, and Lay Dominican.