Thanks to the generosity of this week's sponsors: Aquinas and More, Ave Maria Press, Franciscan Media, Magnificat, Sophia Institute Press, and Susan Vigilante
This week's giveaway: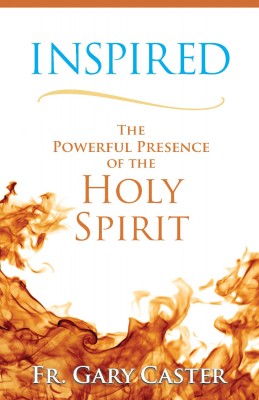 By Fr. Gary Caster (Servant Books)
About the book:
While the Holy Spirit has been the focal point of the Charismatic Renewal movement since the 1960s, for many Christians the Third Person of the Trinity is an impenetrable mystery. Inspired explains the role of the Spirit in each Christian's life. Fr. Caster shows readers how the Spirit's action brings God's power and perspective to every area of life.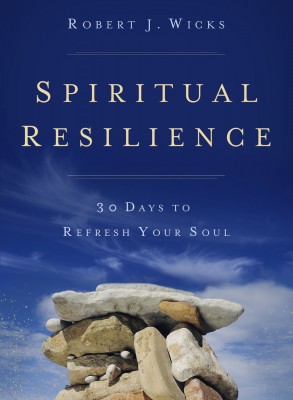 By Robert J. Wicks (Franciscan Media)
About the book:
We've all had times when bouncing back from the ordinary stress of daily life or an unexpected tragedy seems to be an insurmountable challenge. We need a way to recover resilience. If you're facing difficult times, no matter your faith tradition, Dr. Robert Wicks is here to help you regain your balance by discovering resources you may have been taking for granted. Through 30 daily reflections, you can gradually find your way back to a place of serenity and renewed energy. Wicks draws on the wisdom and insight of great teachers and healers throughout the ages, as well as the wealth of insight from the Scriptures to show how a renewed spiritual life can bring you to a place of psychological strength.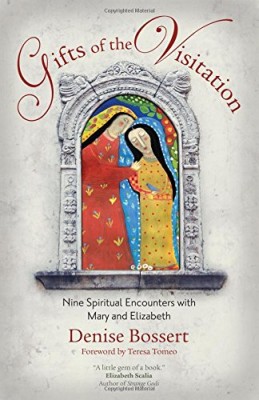 By Denise Bossert (Ave Maria Press)
About the book:
The biblical encounter between the Virgin Mary and her cousin Elizabeth, before the births of Jesus and John the Baptist, is at the heart of Gifts of the Visitation by popular speaker and syndicated columnist Denise Bossert. She uses their story to highlight nine gifts experienced by both women as they awaited the arrival of their sons and to encourage readers to develop these gifts themselves.

In her debut book, speaker, columnist, and Catholic convert Denise Bossert showcases the seasons of birth, grief, newness, and challenge experienced in the hearts of Mary and Elizabeth at the Visitation and invites readers to see these times in their own lives as opportunities to let God make all things new. Within each of those seasons, nine gifts emerge—spontaneity, courage, joy, readiness, humility, adventure, hospitality, wonder and awe, and thanksgiving—equipping readers to present Christ to the world as Mary and Elizabeth did.

Bossert's encounter with Mary, which led her to Catholicism, serves as the window for discovering and exploring the gifts and helps readers look inside their own hearts to discover what the gifts of the visit between Mary and Elizabeth mean to them and how they can be Christ-bearers to others.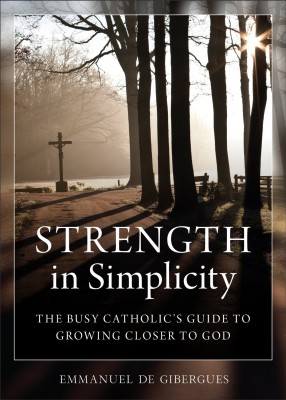 By Bishop Emmanuel De Gibergues (Sophia Institute Press)
About the book:
At last — a spiritual book for Catholics who have to devote more time to making dinner and picking up the kids than to meditation and prayer! Essential (and easy) reading for busy Catholics, Strength in Simplicity shows you how to grow closer to God in the things you already do every day, without burdening you with numerous devotions or complicated methods.

Author Emmanuel de Gibergues explores the virtue of simplicity — that is, having the single intention of pleasing God in all that you do. You'll learn what a difference simplicity can make for you — as it did for our Lord and our Lady. You'll come to recognize the signs of true simplicity and find out how to practice simplicity toward God and in your life's activities. Even better, you'll find the secrets of practicing simplicity within yourself — a deceptively difficult spiritual discipline that de Gibergues makes easy here.

As this book helps you bring the calming and transforming virtue of simplicity into every part of your life, you'll become better able to direct all things to God and learn new ways to be attentive to His presence in your life. Don't rush through life without this saving message!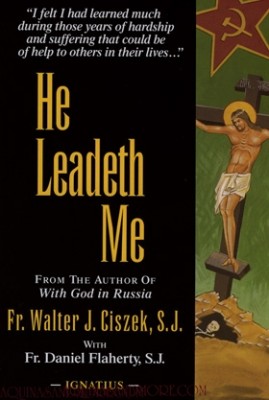 By Fr. Walter J. Ciszek, S.J. (Ignatius Press) - From Aquinas & More Catholic Goods
About the book:
He Leadeth Me is the deeply moving personal story of one man's spiritual odyssey and the unflagging faith which enabled him to survive the horrendous ordeal that wrenched his body and spirit to near collapse.

Captured by the Russian army during World War II and convicted of being a "Vatican spy," American Jesuit Father Walter J. Ciszek spent some 23 agonizing years in Soviet prisons and the labor camps of Siberia. He here recalls how it was only through an utter reliance on God's will that he managed to endure. He tells of the courage he found in prayer-a courage that eased the loneliness, the pain, the frustrations, the anguish, the fears, the despair. For, as Ciszek relates, the solace of spiritual contemplation gave him an inner serenity upon which he was able to draw amidst the "arrogance of evil" that surrounded him. Learning to accept even the inhuman work of toiling in the infamous Siberian salt mines as a labor pleasing to God, he was able to turn adverse forces into a source of positive value and a means of drawing closer to the compassionate and never-forsaking Divine Spirit.

He Leadeth Me is a book to inspire all Christians to greater faith and trust in God-even in their darkest hour.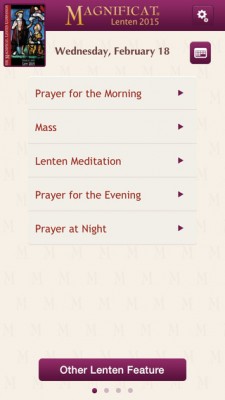 About the app:
The Lenten Companion App is designed to help you live all the graces of Lent.

Presented in a day-by-day format, the Lenten Companion App contains:

LITURGY - daily Mass prayers and Scripture readings
PRAYER - a cycle of prayers for morning, evening, and night inspired by the Liturgy of the Hours
MEDITATION - spiritual reflections for each day of Lent

Other unique features include:

ESSAYS - to enlighten , inspire, and deepen your relationship with God
POETRY - capturing the spirit of the season
PENANCE SERVICE - to prepare well for your Lenten confession
DEVOTIONAL PRAYERS - for various occasions and growing in faith
CHANTS - for Lent and Easter... listen while you read and pray

This one-of-a-kind application has been developed with the needs of your prayer life in mind. Use it to grow in love and knowledge of Christ and the Church this Lenten season.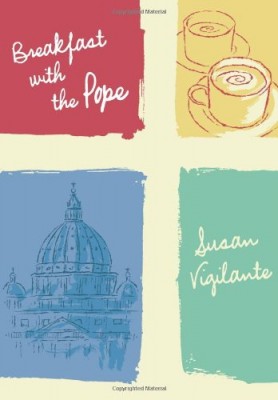 By Susan Vigilante (Richard Vigilante Books)
About the book:
This prize-winning memoir will change forever how you think about faith in the modern world. Under the hot Italian sun Susan Vigilante wrestles with the meaning of love in the face of betrayal, the agony of childlessness, and above all whether a God who does not answer prayers exists—or loves. Set in the stunningly beautiful and ancient hill town of Castel Gandolfo, home to the summer palace of the Popes, this is a book you will never forget, an often hilarious, always deeply moving spiritual memoir about seeking creativity after barrenness, faith amidst doubt, compassion in suffering, and above all choosing love even knowing it must come with pain.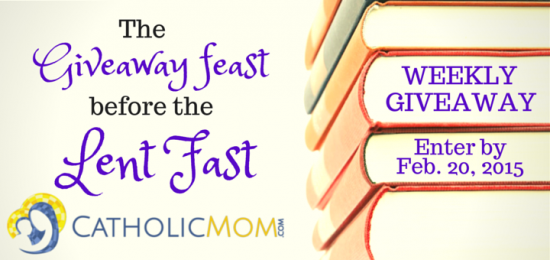 About the Author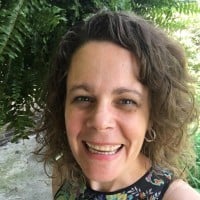 When she's not chasing kids, chugging coffee, or juggling work, Sarah Reinhard's usually trying to stay up read just one…more…chapter. She writes and works in the midst of rural farm life with little ones underfoot. She is part of the team for the award-winning Catholic Mom's Prayer Companion, as well as the author of a number of books. You can join her for a weekday take on Catholic life by subscribing to Three Shots and follow her writing at Snoring Scholar.