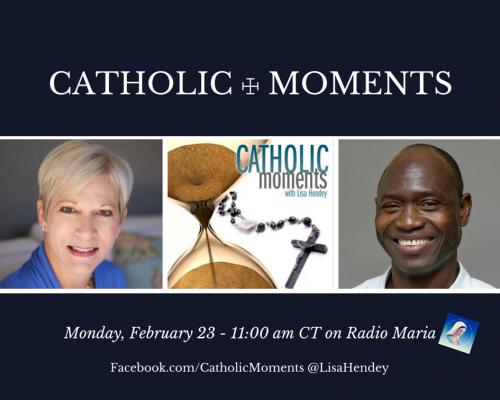 I'm happy to share the recording of this week's episode of the all new "Catholic Moments", which is now airing as a bi-weekly radio program on Radio Maria USA. In this episode, we were honored to feature the work of Catholic author and speaker Judy Klein and Catholic Relief Services spokesperson Thomas Awiapo.
Listen:
[audio mp3="http://catholicmom.com/wp-content/uploads/2015/02/20150223catholicmoments.mp3"][/audio]
Listen here or visit RadioMariaUSA.com to listen
Judy Klein
Judy Klein is a Catholic theologian and founder of Memorare Ministries, a ministry dedicated to bringing a hope to those who are suffering. A "revert" to Catholicism, Judy is a public speaker, blogger, and author. Her newest book, Miracle Man, chronicles her late husband Bernie's near death experience and deathbed conversion. Visit Judy Klein at www.memorareministries.com.
Links:
Thomas Awiapo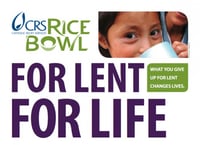 Thomas Awiapo was orphaned before the age of 10 in Ghana. His search for food led him to a school where CRS Rice Bowl funds were providing lunch.Thomas survived and continued school, earning a master's degree. Today, Thomas works for Catholic Relief Services and trains community leaders throughout Ghana. Learn more about Rice Bowl at http://www.crsricebowl.org/
Links:
To share feedback for our program, call 866-333-6279 (MARY) during show hours, send a message through the Radio Maria website (click "send a message" in the upper right hand corner) or leave a comment here on the blog. Your feedback will help in planning future episodes.
About the Author