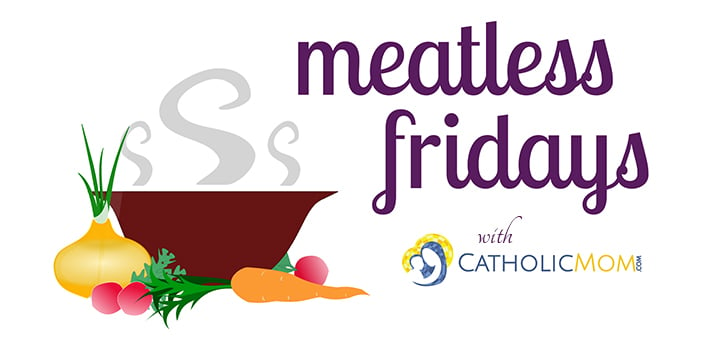 Cook along with Father Leo Patalinghug as he prepares this simple dish from Lebanon! After you enjoy this meal with your family, put the money you save by not purchasing meat into your CRS Rice Bowl; it will be used to help feed the hungry in your community and around the world!
Fattet Laban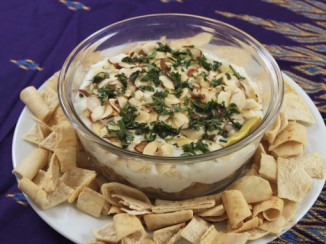 One 32-ounce container of plain whole milk yogurt
Cheesecloth
1 bunch fresh mint, finely chopped
1 teaspoon dry mint
2 garlic cloves, crushed
Two 16-ounce cans chickpeas
Pita bread
Almonds, chopped, toasted (optional)
2 tablespoons FAIR TRADE olive oil
Place a colander into a bowl, line it with cheesecloth and place yogurt in it. Cover and place in refrigerator. Allow yogurt to drain for a few hours, or overnight.
Combine drained yogurt, fresh and dry mint, and crushed garlic in a bowl. In a pan, heat chickpeas in their liquid until warm, then drain and set aside. Toast pita bread in oven until golden in color. Break some of the pita bread and place pieces in a large bowl with chickpeas. Add yogurt mixture. Top with fresh mint and toasted almonds. Drizzle olive oil over top. Serve with remaining pita bread.
Nutrients
| | | |
| --- | --- | --- |
| Calories | 301 | kcal |
| Protein | 14 | g |
| Carbohydrates | 32 | g |
| Dietary Fiber | 5 | g |
| Total Sugars | 12 | g |
| Fat | 14 | g |
| Saturated Fat | 4 | g |
| Cholesterol | 22 | mg |
| Phosphorus | 22 | mg |
| Potassium | 46 | mg |
| Sodium | 448 | mg |
Note: Pita Bread not included in nutrition information.
You can find all our Meatless Friday featured recipes here.
Recipe and photo copyright 2015 Catholic Relief Services.
About the Author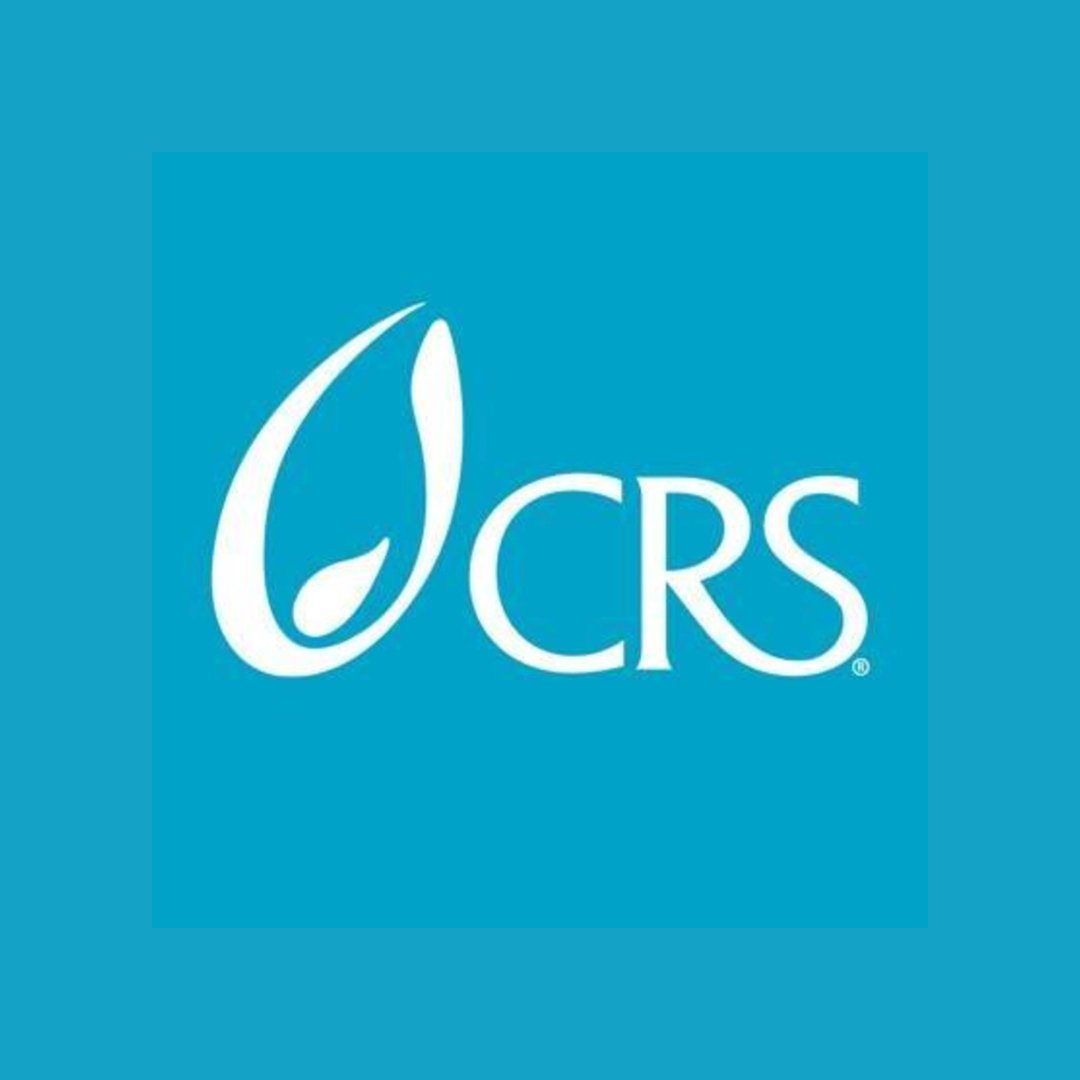 Catholic Relief Services is the official international humanitarian agency of the Catholic community in the United States. We are the official overseas relief and development agency of the U.S. Conference of Catholic Bishops and a member of Caritas International and the National Catholic Development Conference. Find us on Facebook, Twitter, YouTube, Google Plus and Pinterest.