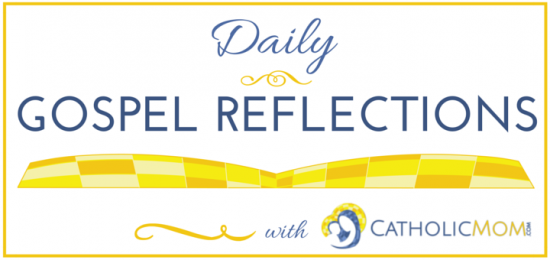 Today's Gospel: John 10:31-42
The first reading and Psalm today set the stage for the Gospel. The prophet Jeremiah praises God for preserving him in the face of his enemies. Jeremiah, like many of the prophets, brought unwelcome messages of repentance to the Israelites. In today's reading, he speaks of plots against him, enemies circling him and trying to ensnare him, and God's protection in these circumstances. The Responsorial Psalm echoes this message:
The breakers of death surged round about me,
the destroying floods overwhelmed me;
The cords of the nether world enmeshed me,
the snares of death overtook me.
R. In my distress I called upon the Lord, and he heard my voice.
In my distress I called upon the LORD
and cried out to my God;
From his temple he heard my voice,
and my cry to him reached his ears.
R. In my distress I called upon the Lord, and he heard my voice.
All of this prefigures the dangers Jesus would face. As we near Holy Week, we hear today of the Jews attempting to arrest and stone Our Lord because "You, a man, are making yourself God." All of the signs and wonders—all foretold in the Scriptures—did not convince them of Who Jesus really is. The religious leaders missed it.
We have the benefit of hindsight and the totality of the Gospel to help us know Who Jesus is. But what do we do with that knowledge now that we have it? Is it making a difference in how we live? To turn back to God more fully, we need to really change our lives. I have to ask myself whether or not someone who sees me from the outside would know that my spiritual life is changing for the better this Lent. How is that manifesting itself in a tangible way?
Ponder:
This Lent, have I grown spiritually? Am I changing myself for the better in order to grow closer to God? If not, it's not too late! What can I do to move nearer to God and His will for my life? How can I use the remainder of Lent to grow in grace and spiritual maturity?
Pray:
Lord, I know in my head Who You are. Help me to allow that knowledge to make a difference in my soul. Show me how to grow in grace so that my spiritual life increases and so that people will see the reflection of that growth in my everyday life and activities.
We thank our friends at The Word Among Us for providing our gospel reflection team with copies of Abide In My Word 2015: Mass Readings at Your Fingertips. To pray the daily gospels with this wonderful resource, visit The Word Among Us.
Copyright 2015 Christine Johnson
About the Author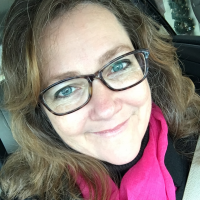 Christine Johnson has been married to Nathan since 1993 and is the mother of two homeschool graduates. She and Nathan live in the Blue Ridge Mountains of Southwest Virginia, where she tries to fit in as a transplanted Yank. She blogs at Domestic Vocation about her life as a wife, mother, and Lay Dominican.