Today's Gospel: Mark 16:1-7
Holy Saturday
We have anticipated this night for forty days. It is the most important celebration of the entire year, the Easter Vigil. The Church has taken us through the entire story of salvation in the Old Testament, and we have just heard the prophets who yearned to see what we celebrate on this Holy Saturday night. Now as the gospel is read, the exciting scene unfolds.
Mary Magdalene, Mary, the mother of James, and Salome bring spices so that they might go and anoint the body of Jesus, only to discover that the heavy stone has been rolled away from the entrance to the tomb. On entering the tomb they see a young man sitting on the right side, clothed in a white robe, and they naturally are shocked.
The angel speaks matter-of-factly as he tells them not to be amazed because Jesus told them exactly what was going to happen. Again and again Christ reminded them that He would be crucified, die, and rise again, but neither His disciples nor these women really understood, really grasped that Jesus was not speaking metaphorically.
Ponder:
What about us today? Do we really grasp the ramifications of this historical event? Do we really allow the reality of the Resurrection to sink in and save us, transform us? If we did, we would all be saints—real, miracle-working saints.
Pray:
Lord, shine your light of truth on us so that the power of your Resurrection will transform our lives.
We thank our friends at The Word Among Us for providing our gospel reflection team with copies of Abide In My Word 2015: Mass Readings at Your Fingertips. To pray the daily gospels with this wonderful resource, visit The Word Among Us.
Copyright 2015 Melanie Jean Juneau
About the Author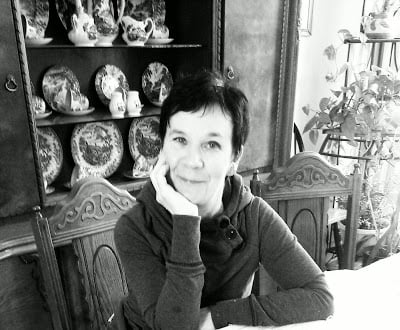 Melanie Jean Juneau is a mother of nine children who blogs at joy of nine9. Her writing is humorous and heart-warming; thoughtful and thought-provoking. Part of her call and her witness is to write the truth about children, family, marriage and the sacredness of life. Melanie is the administrator of ACWB, the Editor in Chief at CatholicLane, CatholicStand, Catholic365 , CAPC & author of Echoes of the Divine.