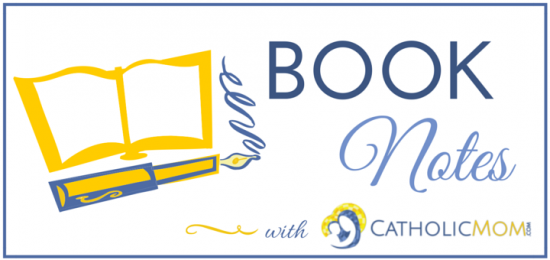 Whether or not you consider yourself a "gardener", it's easy to see a clear analogy between the garden and our spiritual lives. Today, I'm happy to celebrate the publication of a terrific new book A Catholic Gardener's Spiritual Almanac: Cultivating Your Faith throughout the Year, published by my friend and fellow CatholicMom.com contributor Margaret Rose Realy. A perfect read for the Spring and beyond, this book is filled with inspiration and information.
Q: Margaret, congratulations on your new book and thank you for being a part of our CatholicMom.com family! Please briefly introduce yourself to our readers.
I'm a Benedictine oblate and lay hermit. I grew up near 8 Mile and Woodward outside Detroit, sharing a home with my maternal grandmother where the love of gardening flourished. As a writer I attempt to reveal my love of nature, learning about the Creator through his creation, with a Benedictine spirituality in my books, columns, and presentations. My third book, A Catholic Gardener's Spiritual Almanac: Cultivating Your Faith throughout the Year, was released this year on March 20—the first day of spring—by Ave Maria Press.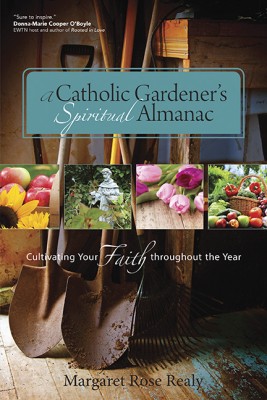 Q: Please share with us about the new book. What inspired A Catholic Gardener's Spiritual Almanac and how does it differ from your previous books?
What has inspired this, and all my books, is the desire to share learning about the Creator through his creation. Sister Anne Marie Walsh shared with me a quote by St. Basil the great, and my work echoes his sentiment:
"I want to awaken in you a deep admiration for creation, until you in every place, contemplating plants and flowers are overcome by a living remembrance of the Creator…"
My desire with this book is to take the traditions of our Catholic faith and open those words to fresh air by incorporating those sentiments into an outdoor setting. My attempts at New Evangelization is to look back on the oldest letters of love—parables from nature—and make them relevant in liturgical gardens today.
Q: Margaret, you are a master gardener. How did you begin writing and how do the arts of gardening and writing go together?
Several years ago, as a result of an auto accident decades earlier, my spine became arthritic to the point of my being disabled. It was devastating to face losing my ability to garden; it was my love, livelihood, and identity.
I fell into darkness. Uncertain and anxious I went often to Adoration. I cried with Jesus, that having been given this gift as a gardener, and now unable to work the ground, what was I to do? It took some time for me to surrender my emotional and physical pain, and to start listening. And what I heard was dumbfounding.
I was to write about gardens, about finding the Creator through his creation.
That may sound unremarkable to most, but I failed English class—twice—in college. My first response to this calling to write was "Seriously!? You've got to be kidding." I wasn't eager to be publicly humiliated due to my lack of skill and knowledge when it came to writing. In a relatively short time, and a few astonishing events, I submitted in obedience. The Good Lord then placed several people in my path to help me grow into an industry I knew nothing about.
Writing and gardening produce unique spiritual fruits through contemplation of the parallels of Our Lord as revealed in nature. The Old Testament and the words of Jesus often expressed God's love and our growth through images of nature.
Q: I love how you carry the themes of the gardening and liturgical seasons through this book. What new spiritual discoveries did you make in writing this book?
There is this quote by St. Teresa of Avila, "The beginner must think of himself as of one setting out to make a garden in which the Lord is to take His delight…"
What I discovered of my own faith in creating this book was that in the effort to clarify the spirituality of nature as framed in the teachings of our Church, there is diversity and layering to faith. It's more than fruitfulness, for not all endeavors—like many plants—are fruitful. It is developing into the giftedness that God had bestowed; it is about growing to be fully the blade of grass or the Cedar of Lebanon according to His will for us.
Q: Margaret, I'll confess to having a brown thumb, but your book completely fascinates me. What advice would you give to a poor gardener like me to get me started? And in the same vein, what encouragement do you have for those whose spiritual life may have been dormant in recent years?
Start small and be attentive. Many folks love beautiful gardens, and for many sound reasons do not have the time, inclination, or skill to do what is necessary to care for plants on a fuller scale. Creating an outdoor prayer space using containers is an excellent beginning—and possibly all that can be managed based on lifestyle or growing environments such as poor soils or drought-like conditions. For those wanting to plant in the soil, again think small. A border bed around a porch, deck, or along the walk to the kitchen door will be close at hand and you will be reminded often to care for it—watering, weeding, and feeding.
The same advice is good for spiritual development—start small and be attentive. You don't need to uproot the whole landscape all at once!
Q: What are your hopes for this book?
I hope some day to find the book on a used book table water marked and warped, words underlined, pages dog-eared, and flowers pressed and staining the pages—to find it having been worn through-and-through by love.
Q: Are there any additional thoughts or comments you would like to share with our readers?
I'm pretty much an excitable worm trying to make compost fruitful. I want to make purposeful what is discarded in the world.
Order A Catholic Gardener's Spiritual Almanac: Cultivating Your Faith throughout the Year
Copyright 2015 Lisa M. Hendey
About the Author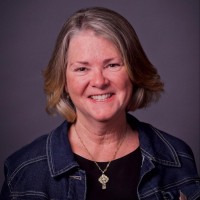 Lisa M. Hendey is the founder of CatholicMom.com, a bestselling author and an international speaker. A frequent radio and television guest, Hendey travels internationally giving workshops on faith, family, and communications. Visit Lisa at LisaHendey.com or on social media @LisaHendey for information on her speaking schedule or to invite her to visit your group, parish, school or organization. Visit Lisa's author page on Amazon.com.