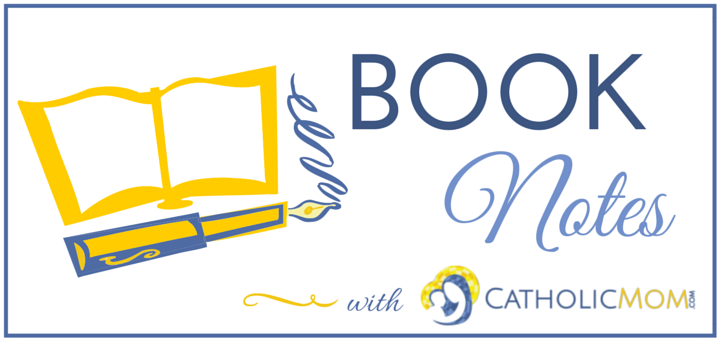 I've always loved almanacs. Lists, facts, trivia: it's all right up my alley.
Gardening, not so much.
I have this cute little red wagon, and every spring I plant some herbs in it. For a few weeks, we enjoy the taste of fresh herbs in our dinner. Every July I wind up with what my kids call "Mom's Wagon of Dead Things."
But hope springs eternal, and this spring I am inspired to try again.
I've been reading Margaret Rose Realy's new book, A Catholic Gardener's Spiritual Almanac, and there's plenty of information on herb gardening! There's even a list of herbs mentioned in the Bible, and I'm thinking of adding a couple of those herbs to my little wagonful.
I also learned how to prune my lilac, which I'm sure desperately needs it (having never been pruned since we planted it 17 springs ago) but which I'd always been afraid to do. That lilac is precious to me, as it reminds me of my grandmother, who had a wondrous tangle of lilacs that grew to about 20 feet in height and gave delicious scent through her second-floor windows.
This book has all the things I love about almanacs and then some:
lists of plants in the Bible, patron saints of gardening, and seasonal feasts
tips on everything from pruning to cultivating to composting
facts about saints (a favorite subject of mine--always!)
trivia about different types of crosses, plants associated with the Blessed Mother, and flowers that represent the Crucifixion
stories of gardening tasks and how they relate to the liturgical life of the Church (I was particularly interested in the story about separating the palm fronds for Palm Sunday, because for the first time this year, I helped with that task at my parish!)
instructions on making simple garden ornaments with children, planting a Divine Mercy-themed garden, and making a Norwegian soup (recipes? YES PLEASE!)
Biblical reflections for each month of the gardening (and liturgical) year
This book leaves gardening beginners like myself inspired and enthusiastic to start dreaming, digging, and planting. Expert gardeners won't feel left out--there's plenty of gardening inspiration and food for the soul in Margaret Rose Realy's book.
I recommend this book to anyone who has already found the joy of gardening--and to anyone who knows the joy is there, but doesn't know where to look.
A Catholic Gardener's Spiritual Almanac is published by Ave Maria Press and is available at Amazon in paperback and ebook format. When you purchase this book through our affiliate link, you support the work we do here at CatholicMom.com, at no extra cost to you.
Be sure to check out our Book Notes archive.
Copyright 2015 Barb Szyszkiewicz.
Herb garden photo copyright 2015 Barb Szyszkiewicz. All rights reserved.
About the Author