Today's Gospel: John 6:52-59
Optional Memorial of Saint Fidelis of Sigmaringen, Priest and Martyr
Drinking the blood of animals was strictly forbidden in the Old Testament (Lev.17:10-13, Deut. 12:16). "To do so," Scott Hahn points out in the Ignatius Catholic Study Bible, "is to consume 'life' that is merely natural and of a lower order than human life." Jesus gives us His flesh to eat and His blood to drink because He desires to raise us up to a higher order, to raise us up to Himself. He feeds us because we are not merely creatures with bodies, but God has also given us an immortal soul. It is His will that we live with Him forever in Paradise.
As awesome as the miracle of manna was, God feeding His people to sustain them during their journey through the desert until they reached the promised land, how much more so is the miracle of the Eucharist, God feeding us to sustain us during our sojourn through this life to the true Promised Land!
Ponder:
How can I show Jesus how thankful I am for the gift of the Eucharist, the gift of Himself?
Pray:
Jesus, I am so humbled by the gift of the Eucharist by which you feed me. Let me never take this nourishment for granted. May your Body and Blood sustain me through this life until I am united with You forever in Heaven. Amen.
We thank our friends at The Word Among Us for providing our gospel reflection team with copies of Abide In My Word 2015: Mass Readings at Your Fingertips. To pray the daily gospels with this wonderful resource, visit The Word Among Us.
Copyright 2015 Kelly Guest
About the Author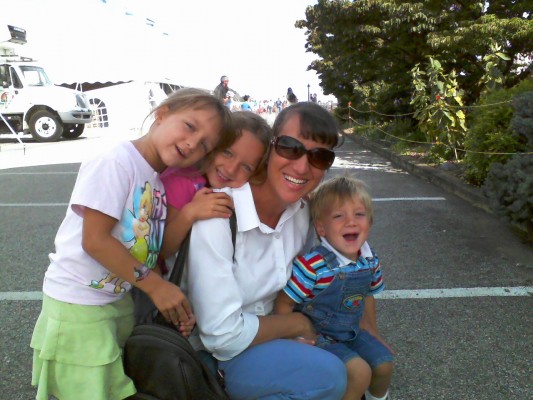 God has given Kelly lots of wonderful opportunities to follow Him. She was a Dominican Sister of St. Cecilia in Nashville, an education coordinator for a Catholic Charities' program for pregnant teens, a middle school teacher, a director of religious education and is now a youth minister. Her most challenging and rewarding calling, though, is wife and mother of ten children. What she has learned, she blogs at CatholicMom.com.