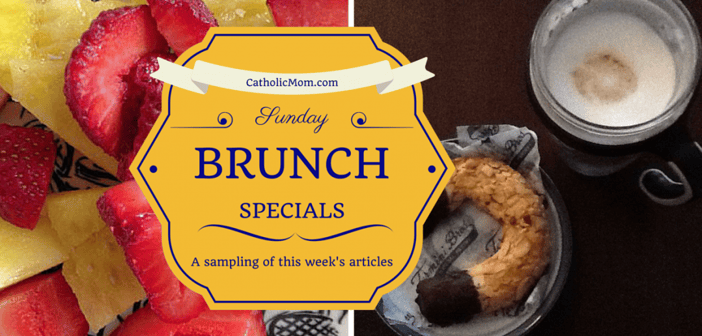 Welcome to the CatholicMom.com Sunday Brunch! We're serving up a buffet of articles from the past week. Grab a cup of coffee or tea and settle in to enjoy some great reads.
May is Mary's Month
The kitchen is the heart of Sarah Reinhard's home, and it's probably an important part of yours too. Here are a few of her tips for bringing Mary into your kitchen.
Are You Enough?
Brittany Balke leads a continued discussion on why the phrase "you are enough" isn't a viable mantra for a Christian.
Setting an Example
Nancy Ward reminds us how mentors coax us on stage and then applaud from the wings, to help us grow into the person God created us to become. They joyfully give away a part of themselves to develop a part of us.
Parenting Corner
Courtney Vallejo shares, "My default is to get strict and play the 'I'm the mom, do what I say' card. Does anyone else notice that that specific response doesn't usually gain the admiration or cooperation of our children?"
The State of the Economy
Kirk Whitney explains how economic principles apply not only to life, but to faith itself.
Health Care and Human Dignity
It is the personal responsibility of the Catholic faithful to be aware of what the Church teaches on end-of-life care. Terry McDermott provides a nurse's perspective.
Cooking with CatholicMom.com
For Meatless Friday (or any day) you're in for a treat: salmon with tangerine, ginger and rosemary. Try Sister Anne Flanagan's special recipe!
Tech Talk
Looking for a rosary app with everything you need that is easy to learn and use? Susan Bailey reviews the Scriptural Rosary App from Valent Richie.
Sunday At the Movies
Daniel Smrokowski reviews Where Hope Grows, a film that honestly portrays the joy, happiness, and friendship that a person with Down syndrome (and other special needs) brings to humanity.

While not exactly the typical Christian faith-based, feel-good sort of movie, NOBLE is the story of a real woman's determined perseverance in faith and trust in God. CatholicMom.com contributors Erika Marie and Theresa Ceniccola share a Google Hangout with the film's writer and director!
Reminiscing
Judith Costello remembers First Communion preparations from long ago.
Take Time for Prayer
Would you like to celebrate the Last Supper with Jesus Christ today? Lori Hadorn-Disselkamp shares a meditation.
Join us for brunch every Sunday to check out our newest menu items!
Copyright 2015 Barb Szyszkiewicz
About the Author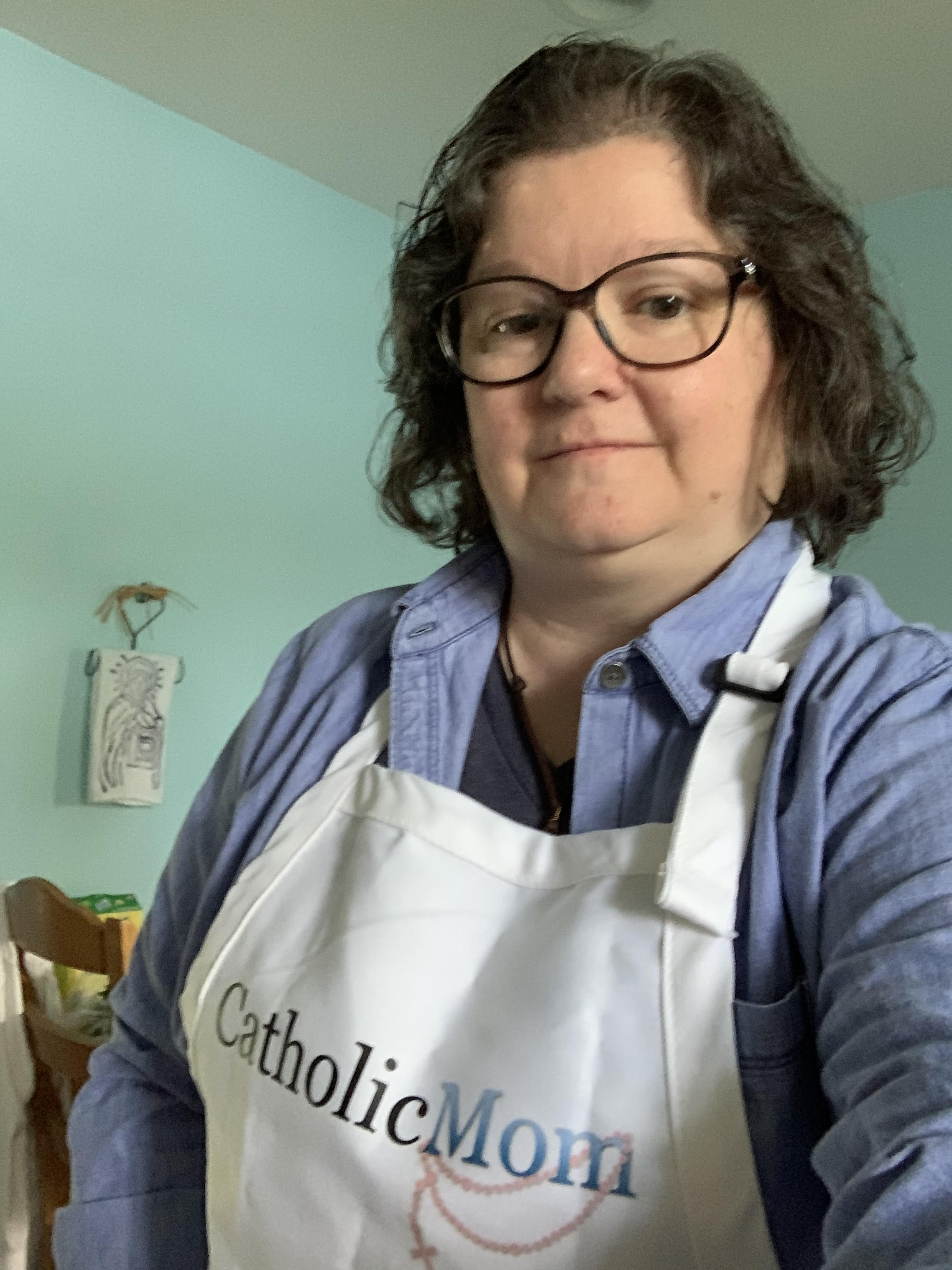 Barb Szyszkiewicz is a wife, mom of 3 young adults, and a Secular Franciscan. She is editor at CatholicMom.com. Barb enjoys writing, cooking, and reading, and is a music minister at her parish and an avid Notre Dame football and basketball fan. Find her blog at FranciscanMom and her family's favorite recipes with nutrition information for diabetics at Cook and Count.