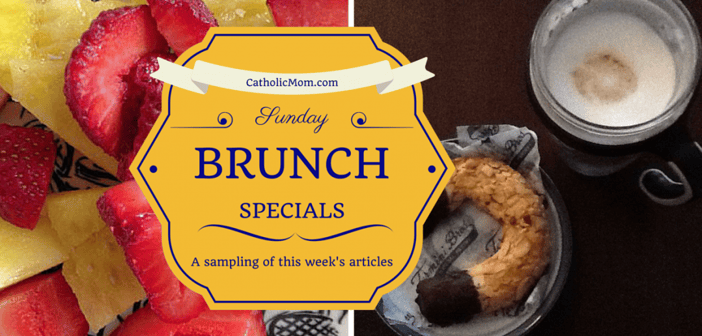 Welcome to the CatholicMom.com Mother's Day Brunch! We're serving up a buffet of articles from the past week. Grab a cup of coffee or tea and settle in to enjoy some great reads.
Brunch Dishes (just in case you haven't eaten yet)
Erin McCole-Cupp loves cauliflower...but her family doesn't. Imagine her surprise when even the Picky Princess of Preschool asked for seconds of Savory Cauliflower Bake! This easy Meatless Friday casserole is so good you could even bring it to a weekend brunch.

Sarah Reinhard shares a Meatless Friday recipe she got from her best friend. Try this one for breakfast, lunch OR dinner!
Tech Talk: Mini Retreats
Lisa Hess has found a way to go on a mini retreat. Here she shares how to get these retreats online, with an app or through emails. If you only have 3 minutes for a break, try a 3-Minute Retreat!
Honoring our Blessed Mother
20 moms, 20 mysteries of the Rosary, 1 collective prayer intention. Lisa Schmidt shares her experiences with praying a living Rosary for moms.

At the invitation of her alma mater, the University of Notre Dame, Lisa Hendey shares a letter she wrote--to herself--on the topic of motherhood in anticipation of Mother's Day.
A Tribute to Mom
Sherry Boas reminisces about her mother's life and the example she set. She muses, "My mother could have written the book on how to be best friends with your daughter."
Simple Gifts
Patti Maguire Armstrong reminds us that the more generous we are with our prayers, the more we receive. "He who prays most receives most," St. Alphonsus Maria de Liguori.
Simple Survival
Melanie Jean Juneau shares tips on how to survive motherhood with joy.

When Michelle Dawn Jones finds herself overwhelmed by her family's needs, she takes comfort in the story of the loaves and the fishes.
Learning Through Adversity
Disappointment is a part of life. Katie O'Keefe details how rejection can teach us a great deal, on a practical level – about ourselves and about our work –and on a spiritual level, as well.

Ebeth Weidner explores how we can recognize the Merciful Face of God in our brothers and sisters in Christ. Not only Christ, but others around us can lend support and encouragement when we are at our deepest low in trying times.
Subscribe to Our News Feed
Did you know that you can receive a FREE daily CatholicMom.com newsletter with highlights from every single article, every single day? Find out how to get it!
Join us for brunch every Sunday to check out our newest menu items!
Copyright 2015 Barb Szyszkiewicz
About the Author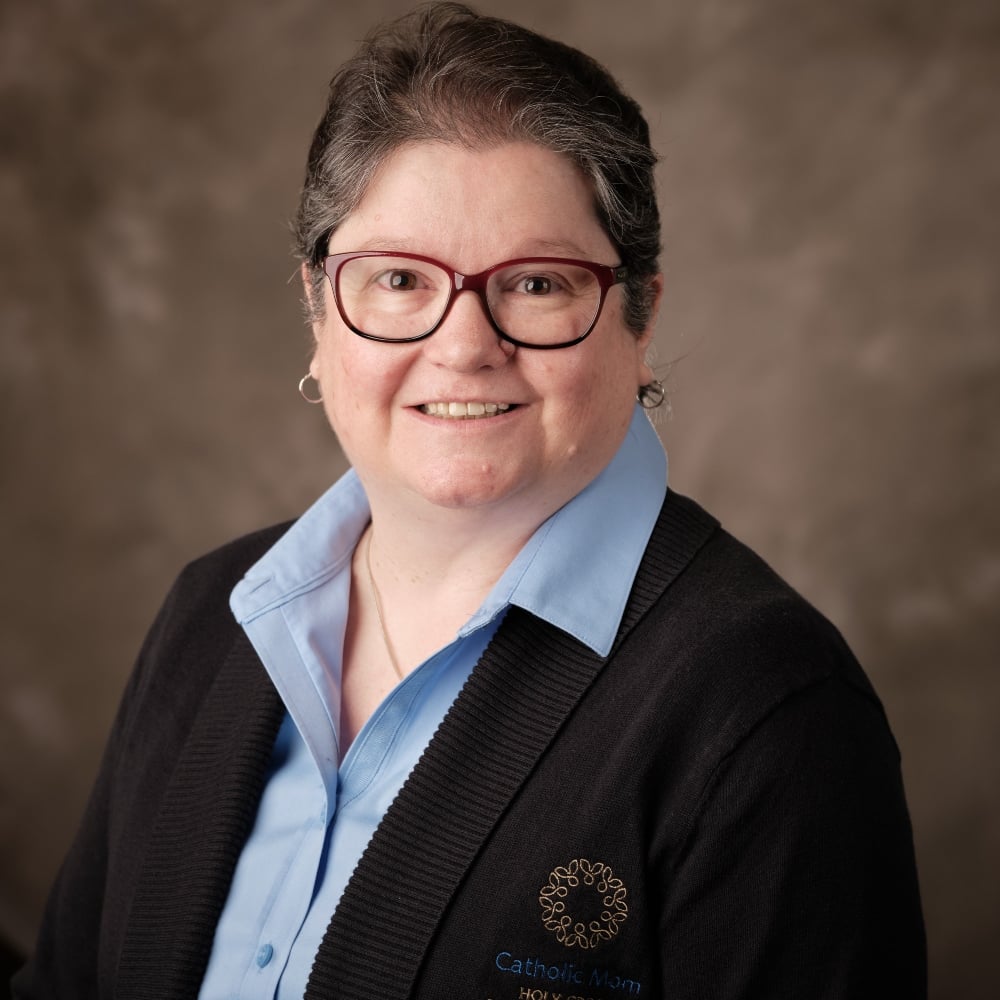 Barb Szyszkiewicz is a wife, mom of 3 young adults, and a Secular Franciscan. She is editor at CatholicMom.com. Barb enjoys writing, cooking, and reading, and is a music minister at her parish and an avid Notre Dame football and basketball fan. Find her blog at FranciscanMom and her family's favorite recipes with nutrition information for diabetics at Cook and Count. Her booklet, The Handy Little Guide to Prayer, is available now from Our Sunday Visitor.