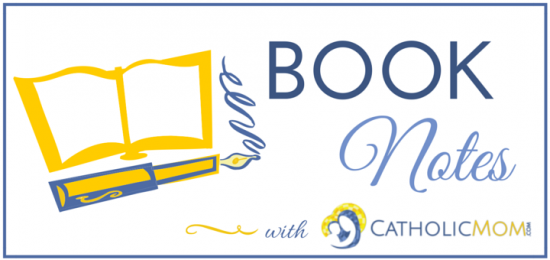 One of the greatest blessings of sitting in my particular "desk" at CatholicMom.com is the opportunity I'm afforded to "meet" fascinating, faith-filled people. Such was certainly the case this month when my virtual path crossed with author and mother Margaret Dvorak. An expat and the author of the beautiful new book Beloved: A Collection of Timeless Catholic Prayers, Margaret sat down with me recently to share her thoughts on prayer, family life, and how we can be sustained by faith in the midst of life's great challenges. I hope you enjoy our conversation.
Q: Margaret, Welcome to CatholicMom.com! Please introduce yourself and your family to our readers.
Hello Lisa, Thank you for your warm welcome. It's a pleasure to introduce myself to your readers at CatholicMom.com! My name is Margaret Dvorak. I was raised in a loving Catholic family in the midwest. I met my husband when I was seventeen and we married at age twenty. We recently celebrated our thirty-eighth wedding anniversary - Praise God! We have one adult son who is still stateside while my husband and I along with our two cats are living in Stuttgart, Germany.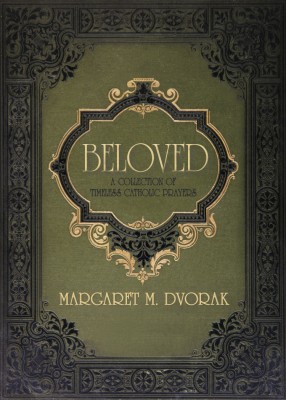 Q: Tell us about Beloved: A Collection of Timeless Catholic Prayers. What motivated you to write this book, and how would you describe the book's content and theme?
I felt inspired to write Beloved: A Collection of Timeless Catholic Prayers after a phone conversation I had with my best friend. Several years ago, I was talking with my very dearest and oldest friend who confided in me that she was having trouble praying the rosary. My friend could say the Hail Mary but couldn't remember why. I suggested a Scriptural Rosary book to help her. But much to my surprise, my friend asked me to write a Scriptural Rosary for her. I like to think through the gentle promptings of the Holy Spirit that I was inspired to write Beloved because of my late friend's request.
Beloved: A Collection of Timeless Catholic Prayers honors the rich prayer life of the Catholic Church and provides an opportunity to pray with Scripture. It is a beautiful collection of vocal prayers that will bring you comfort, hope, and strength while deepening your faith and love for God.
Many will remember with great fondness the chaplets and litanies included in it, and will find helpful the prayers for various intentions (for the family, to know the will of God, etc.). These prayers also help petitioners remember that their voices are joined with those of the saints and holy people who have gone before them. I hope that younger Catholics, perhaps discovering these prayers for the first time, might use them to deepen their prayer life.
Q: You've led a varied and interesting life! How has prayer been a support to you during your husband's career and frequent relocations?
That's a great question, Lisa. I was a military spouse for more than twenty-five years living throughout the United States and abroad. Although my husband retired from the military many years ago, we continue to move every few years. Prayer has always been a priority in my life. I have what I refer to as my "holy habits" for support. I try and attend daily Mass and make a holy hour before the Blessed Sacrament each week. I pray The Little Office of the Blessed Virgin Mary and read the Bible. Many of the devotional prayers such as the rosary, the Way of the Cross and the chaplets in Beloved are presented with Scripture that I've found personally inspiring. Prayer is what keeps me strong in my faith. It helps me say to the Lord with a smile on my face and joy in my heart ... OK Lord, what's next!
Q: How did your prayer life aid you during your mother's diagnosis with Alzheimer's Disease?
In the Catechism of the Catholic Church, St. John Damascene says: "Prayer is the raising of one's mind and heart to God or the requesting of good things from God" (CCC 2559). Prayer is talking with God - He is interested in every detail of our lives. So, with my mother's devastating diagnosis of Alzheimer's, I simply turned (with trust) to Him in prayer every day. I also relied on the saints for their great words of wisdom, as well. Living with my mom proved to be a daily challenge in many respects but the words of St. Pio: Pray, hope and don't worry were a constant source of strength for me. Although this experience was almost heartbreaking our Lord blessed my family with many moments of joy and lots of laughter, too.
Q: For readers who struggle with time honored devotions such as the Rosary, what words of encouragement can you offer?
Lisa, we all struggle at one time or another with devotional prayers such as the rosary. Many of the saints also found it difficult to pray the rosary.
In the book The Story of a Soul, St.Therese of Lisieux reveals that she struggled with meditating on each of the mysteries. Yet, she persevered and continued to pray the rosary. The month of May is dedicated to Mary and a perfect time to begin to pray the rosary every day. The following are a few tips that have helped me to pray this beautiful prayer.
Ask our Blessed Mother for help to pray the rosary. The blessed Mother loves to come to our aid but we have to remember to ask her.
Don't be discouraged - start with one decade a day and pray from your heart.
I love to pray the rosary with other people. I started a weekly rosary group with friends in my home when my son was young. Now that I'm an "empty nester" I pray the rosary with others at church either before or after Mass.
There are so many great audio aids available with inspirational music. I listen to the rosary accompanied by sacred music while I'm driving, out for a walk or even falling asleep at night.
Finally -
Pray the Rosary!
Pray the Rosary and never give up!
Pray the Rosary and never give up on it!
Q: Do you have a favorite prayer? Why?
The Lord's prayer (The Our Father) is my favorite prayer because it's the prayer the Lord taught His disciples. It's the model for all prayer.
Q: What's next for you personally and with your writing?
I finally feel settled living here in Germany and have adjusted to the German culture. It's a very simple lifestyle and I love it. I'm enjoying everything Stuttgart has to offer. The sights, the kind German people and especially all the food - I'm eating way too much Apfelstrudel and sipping too much Cappuccino!
I'm always working on a new prayer for my "Today's Prayer" page at my website: www.MargaretDvorak.com. I invite your readers to sign up and join me in prayer. They will receive a short prayer which correlates with the liturgical calendar of the Catholic Church in their email every day. This is great for busy moms! I'm very excited to be adding "A Monthly Novena" to my website in June. Each month, I'll choose a 9-day novena which corresponds with a special shrine in Europe. Every novena provides an opportunity for people to send me their special intentions which I will take to the shrine that I am visiting. The month of June is traditionally dedicated to the Sacred Heart of Jesus and I have a personal devotion to the Sacred Heart. I'm looking forward to visiting the beautiful Basilica in Paray le Monial, France where Jesus appeared to St. Margaret Mary Alacoque. St. Margaret Mary is one of my favorite saints and also my patron saint.
Q: Are there any additional thoughts or comments you would like to share with our readers?
Thank you for this opportunity, Lisa, to share with you and your readers at CatholicMom.com. I would like to wish every one a happy Mother's Day! It is my sincere hope that Beloved: A Collection of Timeless Catholic Prayers will be a source of prayer and reflection for all but especially to Catholic moms. May God abundantly bless you and your loved ones today and always.
~ Mary, Mother of God, pray for us.
For more information on Beloved: A Collection of Timeless Catholic Prayers, visit Margaret Dvorak's website. We thank Margaret for her sponsorship of CatholicMom.com this month.
Copyright 2015 Lisa M. Hendey
Margaret Dvorak, image used with permission - all rights reserved
About the Author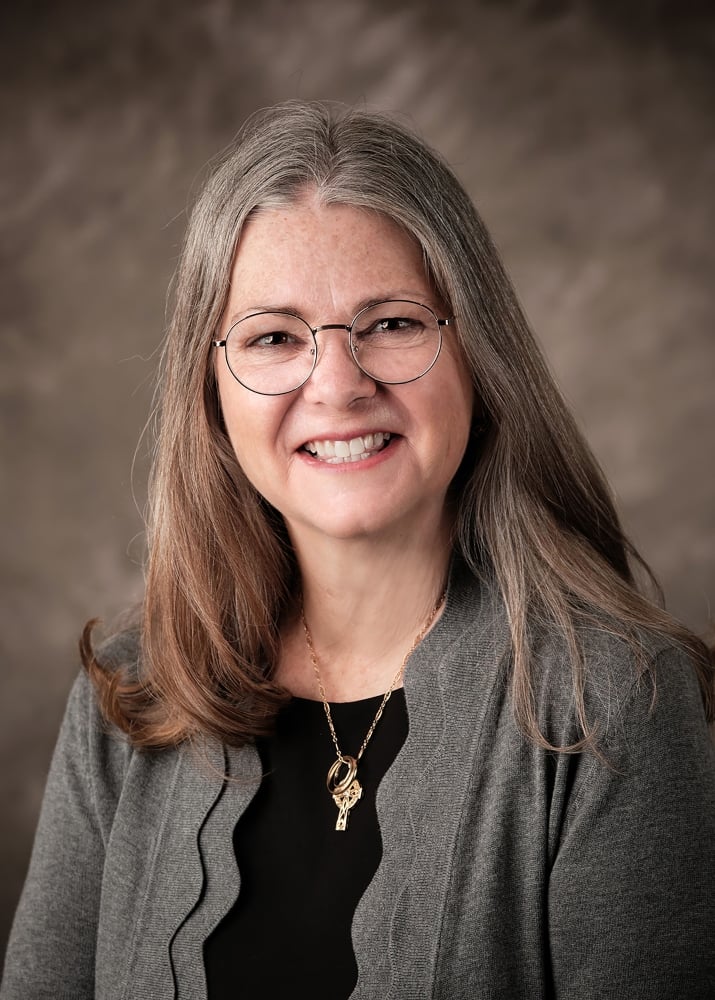 Lisa M. Hendey is the founder of CatholicMom.com, a bestselling author and an international speaker. A frequent radio and television guest, Hendey travels internationally giving workshops on faith, family, and communications. Visit Lisa at LisaHendey.com or on social media @LisaHendey for information on her speaking schedule or to invite her to visit your group, parish, school or organization. Visit Lisa's author page on Amazon.com.