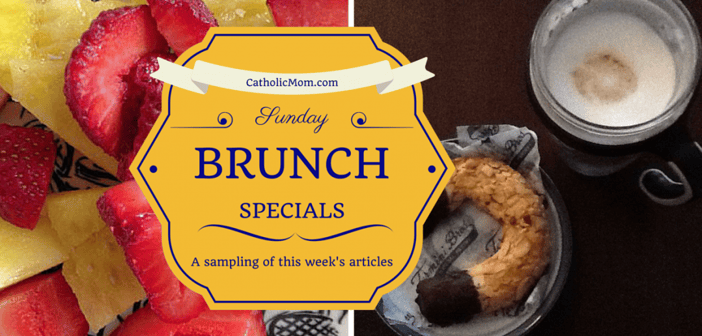 Welcome to the CatholicMom.com Sunday Brunch! We're serving up a buffet of articles from the past week. Grab a cup of coffee or tea and settle in to enjoy some great reads.
Begin with a Prayer
Charisse Tierney gives three simple ideas for leading our children deeper into prayer--plus a helpful video by fellow CatholicMom.com contributor Grace Urbanski about teaching our children how to pray.
Fortitude and the Family
The family is a natural place for the gift of fortitude to take root. Meg Matenaer suggests questions a family can ask itself on how it can better receive this gift of the spirit at home.
Focus on Fatherhood
Gina Felter shares her tribute to dads and husbands with a shared perspective from child and wife.
Inspired by Hollywood
Christopher West explains why the movie Braveheart models "fathers who radiated the courage of authentic manhood, who modeled to their sons that there are causes worth dying for."
A Touch of Beauty
Kaye Hinckley asks: How do we find beauty in an world that is sometimes ugly?
Summer Reading
Stuart Dunn reviews a volume of historical fiction: a collection of three novellas, one centered on Pontius Pilate's wife.
Getting to Know You
Roxane Salonen never had a chance to meet her paternal grandmother, but she's come to know her - and the compelling nature of faith - through her Grandma Mary just the same.
Fun Times!
Jeannie Ewing considers how to plan for family fun when most of her family's activities are planned by someone else. She has found that nature offers many opportunities for mini-vacations.
For Your Marriage
In this month's Marriage Rx column, Dr. Manuel and Karee Santos make some helpful suggestions about a husband's lack of desire.
Water Works
We all know that clean drinking water is a basic necessity of life. But worldwide, over a billion people lack access to it. Lisa Hendey shares her thoughts in this video blog on the connection between the drought and our faith.
What's Cooking?
Join our Summer Picnic linkup and share your family's favorite summer side dishes or meatless main courses! Add your link or share the recipe in the comments.
Subscribe to Our News Feed
Did you know that you can receive a FREE daily CatholicMom.com newsletter with highlights from every single article, every single day? Find out how to get it!
Join us for brunch every Sunday to check out our newest menu items!
Copyright 2015 Barb Szyszkiewicz, OFS
About the Author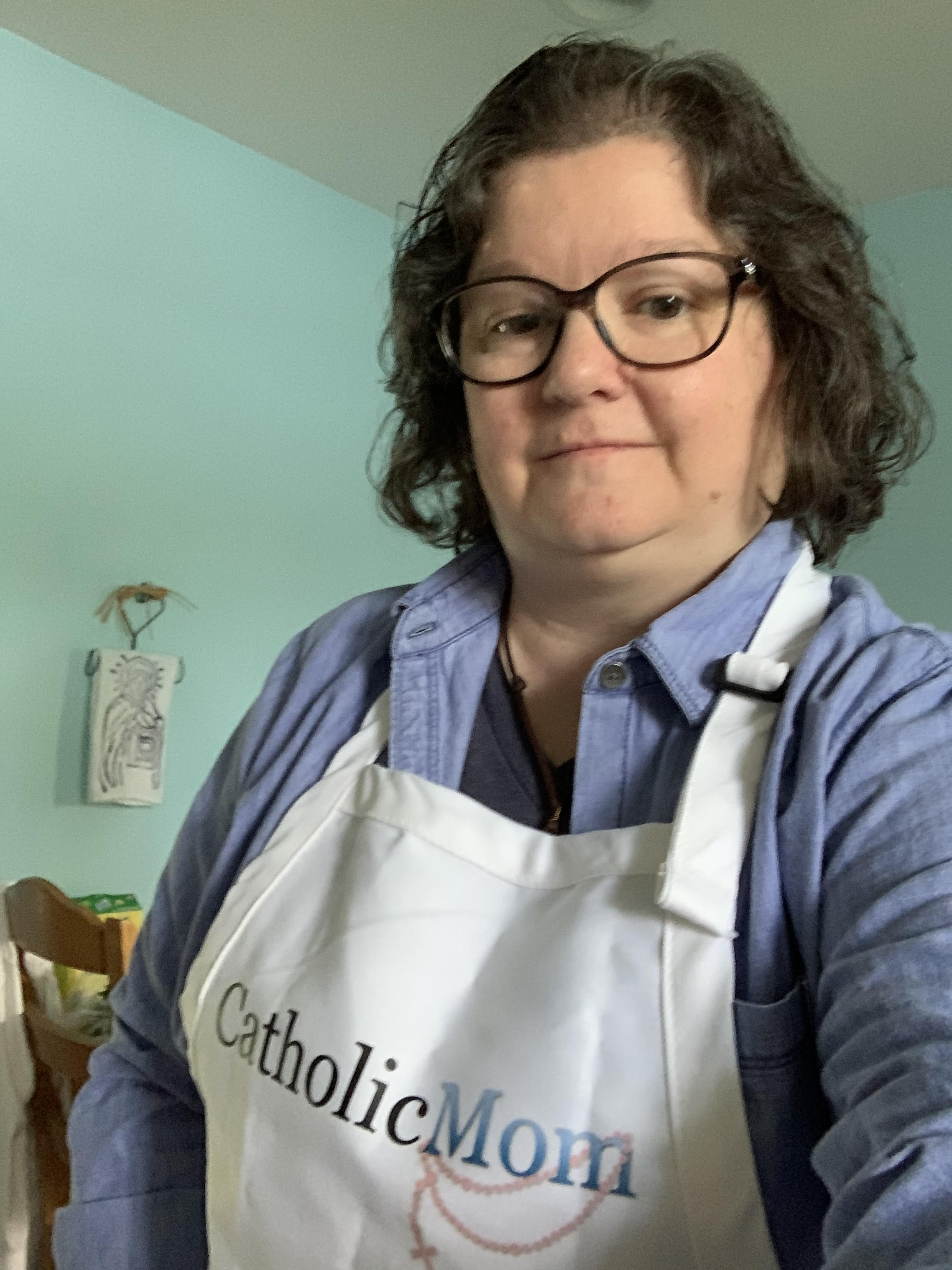 Barb Szyszkiewicz is a wife, mom of 3 young adults, and a Secular Franciscan. She is editor at CatholicMom.com. Barb enjoys writing, cooking, and reading, and is a music minister at her parish and an avid Notre Dame football and basketball fan. Find her blog at FranciscanMom and her family's favorite recipes with nutrition information for diabetics at Cook and Count. Her booklet, The Handy Little Guide to Prayer, is available now from Our Sunday Visitor.