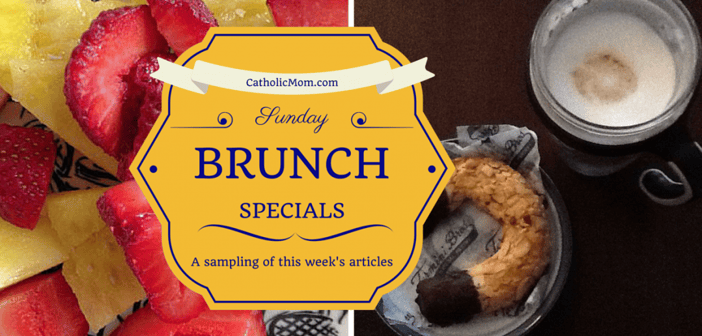 Welcome to the CatholicMom.com Sunday Brunch! We're serving up a buffet of articles from the past week. Grab a cup of coffee or tea and settle in to enjoy some great reads.
Book Club Startup!
This week Lisa Hendey interviews Sonja Corbitt, the author of Unleashed, to kick off CatholicMom.com's Book Club. Join us for an eight week experience as we break open this compelling book together.
Encouragement for Families
Terry McDermott offers words of encouragement to a family with young children at Sunday Mass: there is a light at the end of the tunnel. Each time you bring your family to Mass, you are inching closer to that light.
Simple Living
Lisa Hendey ponders Pope Francis's Wednesday Catechesis advice to "choose simplicity" as one possible way to have a loving impact on the world around her. What can you and your family do to live more simply?
Check Out Our Forums!
Allison Gingras reminds Catholicmom.com visitors of the recent addition of Forums, a place to make a connection, ask a question, share a thought.
Martyrdom of Love
That daily dying to oneself that all mothers know so intimately – the Church has a name for it. Claire Dwyer reflects on the "white martyrdom" of motherhood.
The Shroud of Turin: Autobiographical Icon?
Like many Catholics, Catherine Mendenhall-Baugh is fascinated by the Shroud of Turin and its significance as a possible artifact of the crucifixion and burial of Jesus.
Keeping the Feast
Nicole Ernest shares some ideas to help families and individuals celebrate the special feast days in June, the month dedicated to the Sacred Heart of Jesus.
Has Anyone Seen My Identity?
Kelly Pease shares thoughts about losing yourself in the throes of motherhood and finding yourself in the gaze of the Lord.
Forgiveness
Meg Bucaro relearns about the importance of forgiveness and shares what she learned from her high school religion teacher, 20 years after graduation. Why should we forgive? How do we forgive? What if the person that hurt us does not deserve to be forgiven? How do we know when we have forgiven?
Keep the Spirit Alive
Heather Renshaw reminds us that anytime we are kind, considerate, and charitable, thinking of others and putting their needs before our own, we are definitely living out the call of the Visitation.
Summer Reading
Lisa Schmidt took to Facebook and asked for book recommendations for her 90-year-old iPad-using grandma. Here's the response--not for grandmas only!
Doctor, Doctor
Dr. Elizabeth Cox, an OBGYN doctor, recently embraced Natural Family Planning into her practice and marriage and decided to stop prescribing artificial contraception or perform elective sterilizations. CatholicMom.com columnist Erika Marie brings us this story of hope, healing, and love.
Bug Off!
Pediatrician Kathleen Berchelmann, MD shares some tried-and-true tips for keeping the bugs away.
Subscribe to Our News Feed
Did you know that you can receive a FREE daily CatholicMom.com newsletter with highlights from every single article, every single day? Find out how to get it!
Join us for brunch every Sunday to check out our newest menu items!
Copyright 2015 Barb Szyszkiewicz
About the Author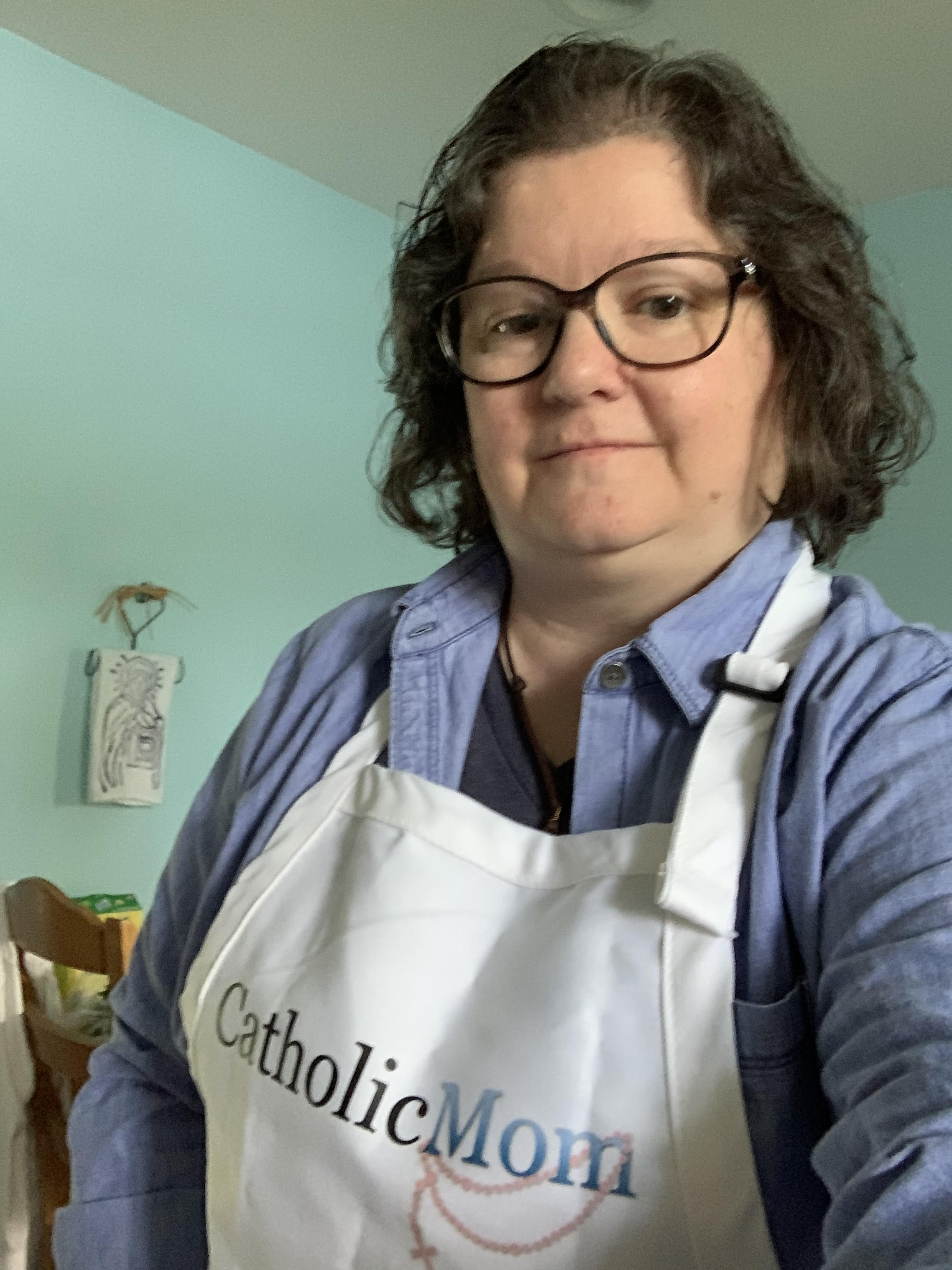 Barb Szyszkiewicz is a wife, mom of 3 young adults, and a Secular Franciscan. She is editor at CatholicMom.com. Barb enjoys writing, cooking, and reading, and is a music minister at her parish and an avid Notre Dame football and basketball fan. Find her blog at FranciscanMom and her family's favorite recipes with nutrition information for diabetics at Cook and Count. Her booklet, The Handy Little Guide to Prayer, is available now from Our Sunday Visitor.