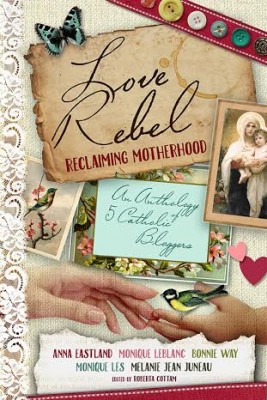 I am part of an upcoming anthology with four other Catholic mums (Bonnie Way, Monique LeBlanc, Monique Les and Anna McCandless) due to come out in about a month. All the women are great writers, each writing from a completely different perspective. Roberta Cottam is the creator and editor for this project, titled Love Rebel. It started out as a project for a class but with her mother's illness and the death of one of the contributor's full-term baby, the book was put on hold. Now Roberta is working on this book because she is passionate about it, strictly pro bono, along with designer Laura Wrubleski. Here is Roberta's initial vision in her own words:
I feel deeply inspired to create a book specifically featuring five writers, with the focus being Catholic writers/bloggers. I find there is a current theme around the courage to parent as your faith supports you to do versus what is the current trend in our culture, and I find this very inspiring.

I envision a beautiful print book and eye-catching ebook. As a designer and author, I am really passionate about creating a stellar print book as well as an ebook.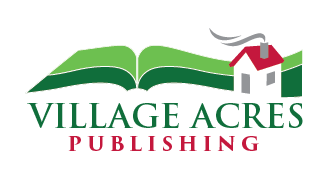 We will be self-publishing under my new publishing logo, Village Acres, which Roberta has designed for me to use individually as well as for this book. It will be available through Amazon both as an e-book and a paperback.
"Full of earnest and joyful contributions that inspire and affirm, this exuberant anthology resonates with love and authenticity. It serves as an earthy and affectionate antidote toa world that suggests that motherhood should be considered an afterthought instead of a priority." — Dymphny Dronyk, Q. Med., Senior Consultant & Manager at Communica Public Affairs, President of the League of Canadian Poets Council, and Editor/Publisher at blueskiespoetry.ca
Praise for the Authors of Love Rebel
"Pope Francis challenges moms and dads to dream about their children…and this little book is a great beginning. I'm a big believer in affirming what is good and in this short work, five spiritually alive mothers make the case brilliantly." — Father Julio Lagos
"Motherhood shared — whether the ups or the downs — is pure joy, as Melanie Jean Juneau proves again and again in her delightful and insightful writing." — Allison Gingras, host of A Seeking Heart on Real Life Radio
"There are no cultural boundaries when it comes to love, faith and motherhood. Echoed with laughs and tears, I got inspired by each love rebel's own experiences, honest reflections and ordinary yet spirit-lifting deeds!" — Odilia Lee, monthly columnist at S.U.C.C.E.S.S. Evergreen News
"Love Rebel: Reclaiming Motherhood gives comfort and encouragement to ts readers by reaffirming the value of their roles within their families, and as a child of God in their own rite."— Lisa Whelton, Made Just for You By Lisa Designs
"Bonnie Way has a way with words in which you can't help but feel like you are actually there. This book took me back to when my child was small and made me miss all of those things that makes raising a small child so memorable." — Kristy-Lea Tritz, Personal Coach at gettotheheartofthematter.ca
Copyright 2015 Melanie jean Juneau.
Images copyright 2015 Melanie Jean Juneau. All rights reserved.
About the Author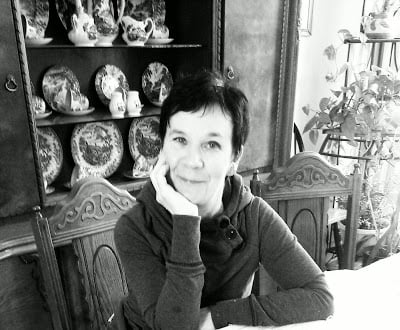 Melanie Jean Juneau is a mother of nine children who blogs at joy of nine9. Her writing is humorous and heart-warming; thoughtful and thought-provoking. Part of her call and her witness is to write the truth about children, family, marriage and the sacredness of life. Melanie is the administrator of ACWB, the Editor in Chief at CatholicLane, CatholicStand, Catholic365 , CAPC & author of Echoes of the Divine.