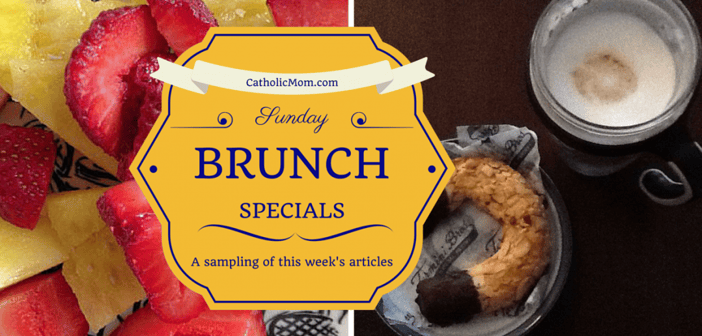 Welcome to the CatholicMom.com Sunday Brunch! We're serving up a buffet of articles from the past week. Grab a cup of coffee or tea and settle in to enjoy some great reads.
Unleashed Book Club: Chapter 1
This week we're discussing Chapter 1: What Do You Wish? from Unleashed, by Sonja Corbitt. Barb Szyszkiewicz, OFS reflects on this chapter's focus: fear as an obstacle to hospitality and how it prevents us from truly receiving God's peace and love.
A Vacation Survival Guide for Catholic Moms
Erin Franco shares 10 tips for cultivating a right heart and encouraging peace on your family's next vacation.
The Gift of Poetry
Lorrie Lane Dyer offers a poem about God's presence within each of us.
On the Grill: Breakfast for Dinner
Meatless breakfast-for-dinner on the grill? Erin McCole Cupp shares her family's surprising recipe for keeping the house cool (and clean) and the family fed.
On the Grill: Portobello Mushroom Pizza
Quick, easy, delicious and healthy! What more can you ask for in this Meatless Friday recipe from Deanna Bartalini?
A Lesson in Walking by Faith
Struggling with a medical diagnosis, Sarah Damm finds comfort and strength in the Scriptures. Here, she shares how she is learning to walk by faith and not just by sight.
Crisis Management
Does every marriage fall apart after a tragedy? In "Burning Down the House" Dawn Wright relates her journey through grief, her husband's different way of mourning, and how this impacts their marriage.
The Bread of Life
In a world that reviles and mocks God and acts as though He does not exist, we have a great need for all Christians to be united in faith! Janet Moore shares her testimony for our Faith and Hope in Jesus, ALIVE IN THE EUCHARIST.
The Best-Laid Plans of Women
Cay Gibson reflects on the plans she has made throughout her life. Plans are gifts, created to be shared with love to many.
Battle Plan
Ann Frailey takes a closer look at the spiritual battles in her own life and how they work to strengthen her relationship with Christ.
Letting Go
Judy Klein muses, "the moment has arrived to let go a little, offer him up to God, nudge him toward the edge of the nest so he can learn to fly. These are the birth pangs of the push forward, and birth pangs, like delivery, hurt."
Subscribe to Our News Feed
Did you know that you can receive a FREE daily CatholicMom.com newsletter with highlights from every single article, every single day? Find out how to get it!
Join us for brunch every Sunday to check out our newest menu items!
Copyright 2015 Barb Szyszkiewicz
About the Author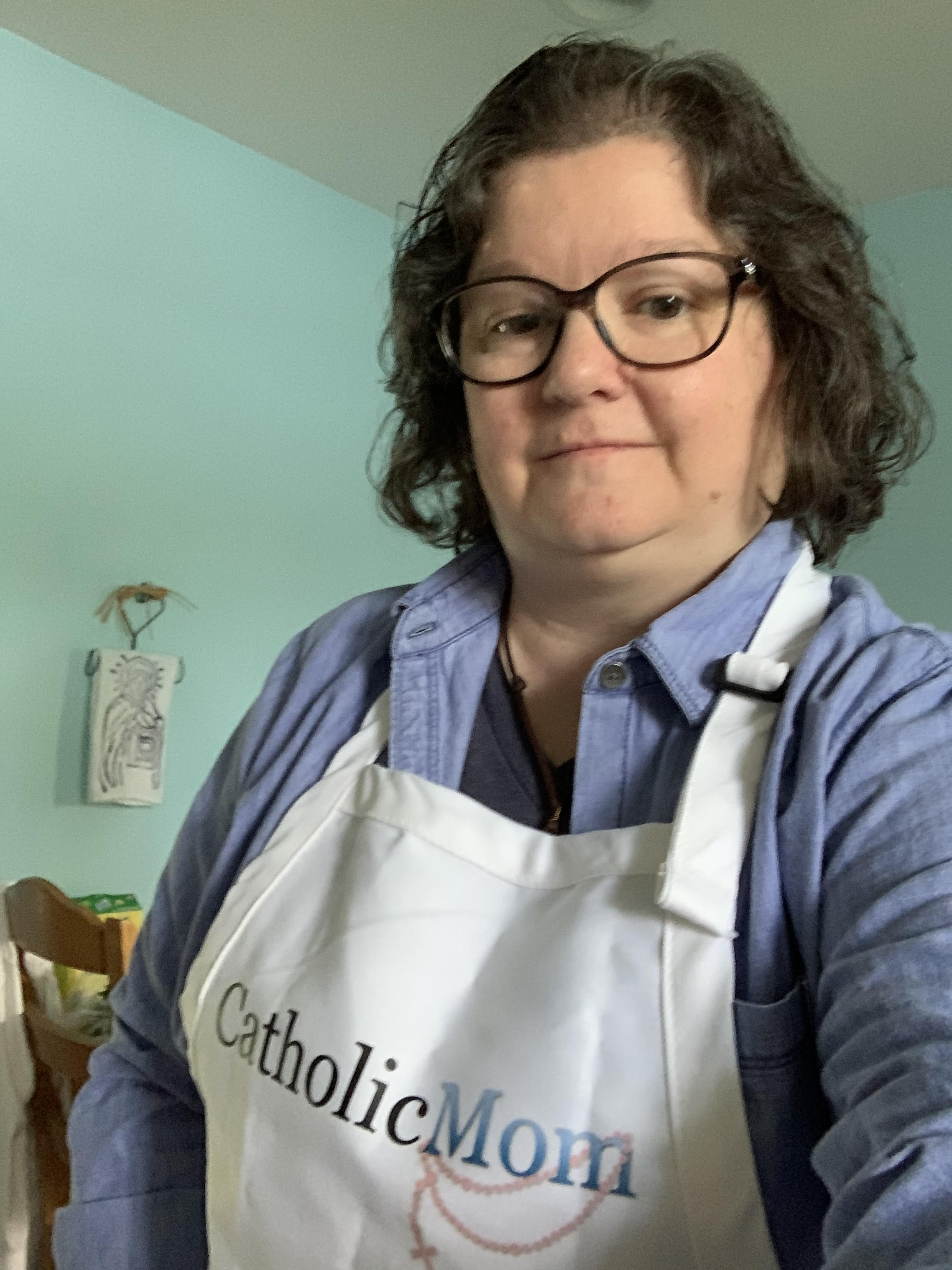 Barb Szyszkiewicz is a wife, mom of 3 young adults, and a Secular Franciscan. She is editor at CatholicMom.com. Barb enjoys writing, cooking, and reading, and is a music minister at her parish and an avid Notre Dame football and basketball fan. Find her blog at FranciscanMom and her family's favorite recipes with nutrition information for diabetics at Cook and Count. Her booklet, The Handy Little Guide to Prayer, is available now from Our Sunday Visitor.