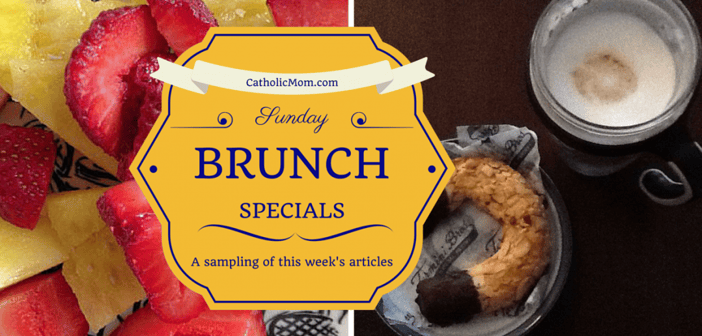 Welcome to the CatholicMom.com Sunday Brunch! We're serving up a buffet of articles from the past week. Grab a cup of coffee or tea and settle in to enjoy some great reads.
Happy Father's Day!
Roxane Salonen answers the question first posed by Elizabeth Scalia on Patheos regarding the draw of Catholicism, and ends up discovering something special about her own journey, just in time for Father's Day.
A Great Read: Not Just for Dads
Randy Hain and Sarah Reinhard discuss Randy's new book, Special Children, Blessed Fathers.
Forgiveness for a Father
Nelly Guajardo describes the difficult journey toward forgiveness and how prayer helped her to forgive after years of holding hate in her heart.
From a Dad--About his Mom (TISSUE ALERT!)
Tommy Tighe tells the story of the one perfect thing his imperfect mother did throughout her life, and how it has made him who he is today.
Unleashed Book Club
Erika Marie leads this week conversation on Chapter Two, Who Touched Me; Unleashing the Holy Spirit's Power from Unleashed, by Sonja Corbitt.
Practical Gardening
Here are 10 quick and easy gardening tips from master gardener Margaret Rose Realy, Obl OSB. Try these fun and frugal gardening ideas with your family!
Celebrate the Blessings of Grandmotherhood!
Donna-Marie Cooper O'Boyle reminds us of the unique and powerful blessings within the vocations of motherhood and grand-motherhood.
A Recovering Pharisee
Kara Klein confides: "For as long as I can remember I essentially had one desire for my life: perfection… Yet my heavenly Father, through tragedies and painful times, took me to the place I had tried so hard to avoid, the place I least wanted to go: the place of my own great inner poverty."
What's Cooking?
Guest chef Allison Arend has cooked up a shrimp enchilada recipe that her whole family loves! Why not try this dish with your family tonight?
Taco, Taco, Taco
Barbara Stein shares: "I love fish tacos, and whenever I eat out and fish tacos are on the menu, I get them." Here's her favorite way to make fish tacos at home!
Tech Talk: Offline Blogging
Free blogging software has some drawbacks but allows bloggers to cut the cord! Christopher Weitzel tested Windows Live Writer while writing this article offline.
Living the Eucharist
Sister Margaret Kerry, fps asks: Aren't we called to Holy Communion for strength, light, and spiritual sustenance? How then are we called to be Eucharistic and not consumeristic?
The Woman in the Mirror: Facing our Body Image Truths
Elena LaVictoire discovers that it's only when she accepts the truth about her physical self that she is free to accept who she is and stop hiding away on the sidelines of life.
"Mommy, Have You Always Prayed?"
An innocent question from a child in the back seat of the car led Elizabeth Desiderato to ponder her prayer life.
Subscribe to Our News Feed
Did you know that you can receive a FREE daily CatholicMom.com newsletter with highlights from every single article, every single day? Find out how to get it!
Join us for brunch every Sunday to check out our newest menu items!
Copyright 2015 Barb Szyszkiewicz
About the Author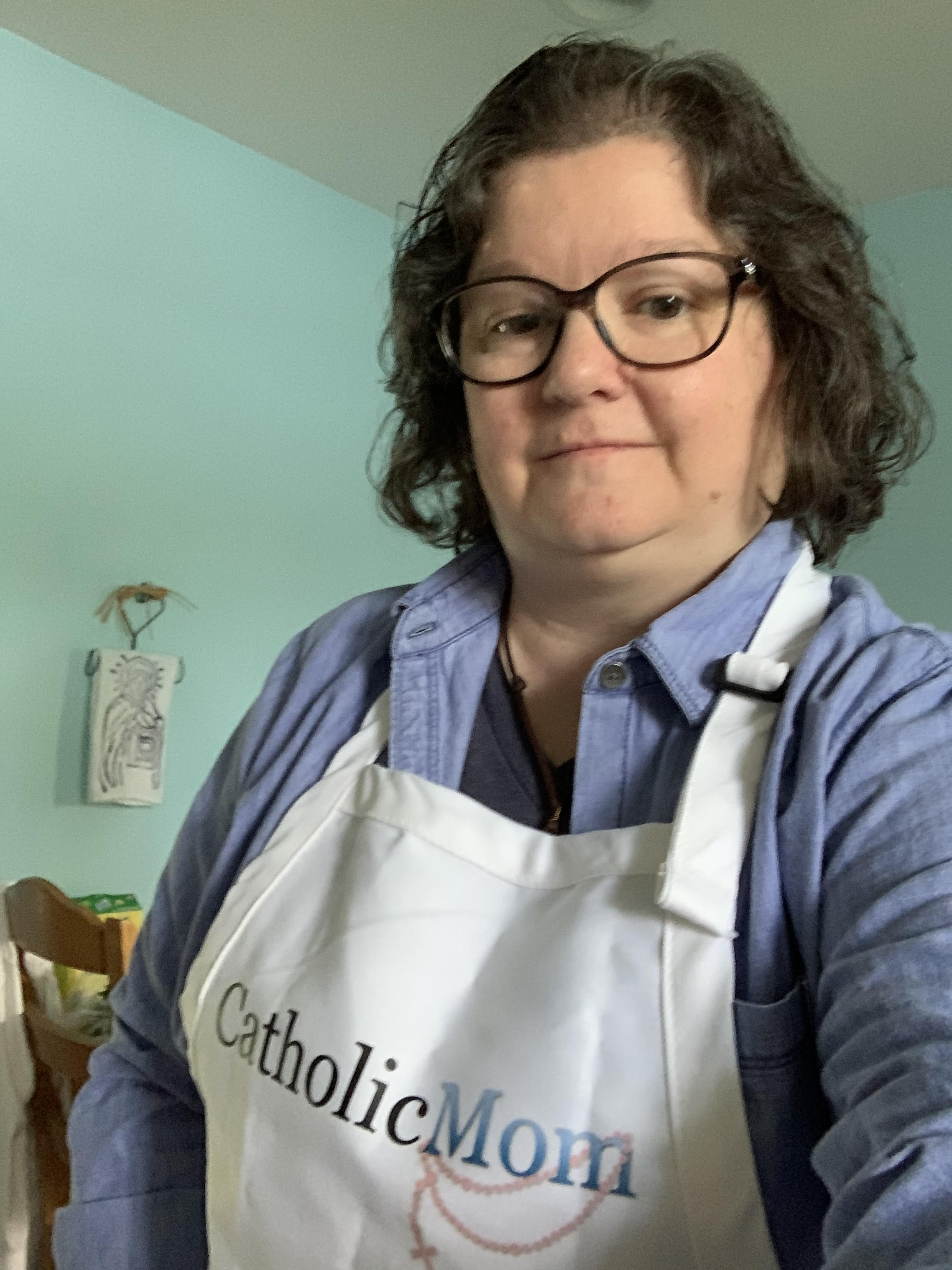 Barb Szyszkiewicz is a wife, mom of 3 young adults, and a Secular Franciscan. She is editor at CatholicMom.com. Barb enjoys writing, cooking, and reading, and is a music minister at her parish and an avid Notre Dame football and basketball fan. Find her blog at FranciscanMom and her family's favorite recipes with nutrition information for diabetics at Cook and Count. Her booklet, The Handy Little Guide to Prayer, is available now from Our Sunday Visitor.