My parents were not big party throwers. As in, once. My First Communion. I was so excited to have a party -- little did I know that it would be the first and last. ;) My kids are used to parties, but we have scaled back a lot in the 7.5 years since having our first.
BUT. We pull out all the stops for the sacraments. This isn't grandparents & cupcakes in the park. Sacraments are a big deal to us and so we celebrate them accordingly. While this particular article is to help the (exhausted, sleep deprived) mom plan a baptism party, I'm sure it would work well for First Communion and Confirmation as well. If you are a first time mother, I wrote about planning for the sacrament of baptism itself last year.
Place
Depending on how big a deal you want to make of it (we make a pretty big deal), you will want to throw a party. The first thing you will need is a location. Since you already have a guest list (see the link above for last year's post), it will be easy to see if you can accommodate everyone in your home, or a friend's home, or even the church social hall perhaps.
Deciding where you will have it, even when you don't know the date, is helpful. If you are going to use a church hall or other location, call ahead to find out how to reserve the date, put a deposit, etc.
Time
The best time to throw the party is right after the event or shortly thereafter. If you need some help, perhaps you might hire someone or ask a neighbor to start preparations while you are at the baptism. Leaving a gap between the Baptism and the time it takes to drive to the location can be hard on a guest. What can you really do for 30-60 minutes between events? Not much. Have some chips and dip and drinks available in the living room while you get the rest of lunch set out.
Talk to the church secretary to find out when Father likes to do baptisms. In my old church, you could pick any Mass, really. I think my church does them monthly, all at once. Once you know when the baptism will take place, you can pick a time. Or just say something like "immediately following."
Invitations
Invitations can be as elaborate as a printed, engraved invitation rivaling a wedding invitation (I have used clearance print-your-own wedding invites in the past), a web-based service like evite.com, or even just a phone call or text. Be sure to include the date, time, and location of both the baptism itself and the party afterward.
If you are going to print and mail invitations yourself (but I suggest having them printed and mailed by a company to save time, if you have enough time), do yourself a favor, address the envelopes before the baby comes. Or set up your email list, or facebook message, or whatever. Do as much as you can, before you get into a time crunch.
Menu
There are many ways to plan a party like this. You could cook your own, have it catered, or you could even have a potluck if your friends and family are accustomed to that. For my children, I made the food myself both times. The first time was a brunch and that was a little hard because people were complaining about the time it took to warm all my pre-prepared food up.
The second time, I did a pasta bar with 3 kinds of sauces in crockpots, salads and garlic bread. That went much better. The last time, I made trays of sandwiches the night before and had fruit & veggie trays, and salads. I've found that the quick items that can be prepped ahead work best. The pasta bar and sandwiches both worked pretty well.
Having a caterer or knowing that you can buy party packages from a favorite restaurant or take-out place will help ease the mad dash, too. Call ahead and know what you want. Plug in headcount and date and you are ready to order. If you are having close family, only, you could reserve a side room at a restaurant. Just be sure to call ahead for details and have a backup plan in case your date/time is taken.
Decorations
Since we do our Baptisms so close to the baby's birth, I'm not typically in full party throwing mode. I usually have a tablecloth, some helium balloons, confetti on the cake/gift table and call it a day. I do have a theme, if you will, of gold and white since those are the traditional colors symbolizing the sacrament. If you would like to be more elaborate, check out Pinterest for some great baptism eye candy.
Purchase or make your decorations ahead of time. Your hubs can take the littles to buy balloons the day before while you rest and nurse. And if you have all the supplies, your 5 or 6 year old (or older) can put down a tablecloth, sprinkle confetti, and open plates, cups, & silverware. This is not the time for perfection and the kids are usually excited to help with parties!
Extras
Party Favors
Favors are not necessary but I do like to have a little memento of occasions like this. For all of my children, I have made personalized prayer cards with all the details of the day on them. You can buy the prayer cards from The Catholic Company by the sheet or preprinted with your particulars.
Gifts for the Godparents
I don't think it's required to give gifts to Godparents, but I like to. It's one of my love languages. If it's a couple, I usually just give one gift.
Keepsakes
The number of baptism keepsakes available just staggers the mind. We typically ignore many of them, but I do purchase a personalized onesie for each of them with their name and the baptism date for them to wear under the christening gown and after the ceremony. If you search for baptism or christening items, you will find several stores with every type of keepsake imaginable.
Keep in Mind
One thing to remember is that you are still recovering from the birth and so some of these things may not be possible. Let go and let God. Preparing & purchasing before the baby's birth helps, as does accepting help from others.
For my last baby's baptism, all the women in attendance were in the kitchen prepping veggies, setting out bowls and platters and having a grand time. It really was the most blessed party in my home. For everything else, let it go. After all, the baby won't even remember and you can always look forward to the next big sacrament!
Do you throw a big baptism party or do you fly under the radar? What are your favorite family baptism traditions?
Copyright 2015 Jen Steed
Image copyright 2015 Jen Steed. All rights reserved.
About the Author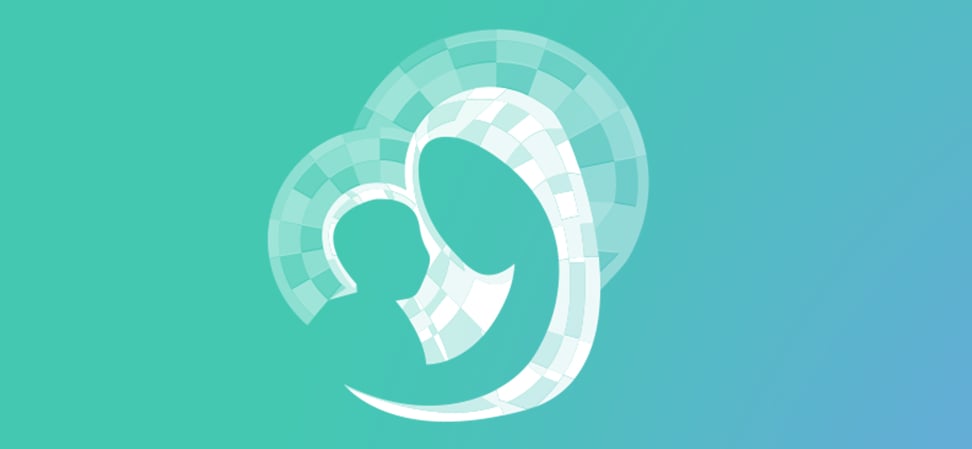 We welcome guest contributors who graciously volunteer their writing for our readers. Please support our guest writers by visiting their sites, purchasing their work, and leaving comments to thank them for sharing their gifts here on CatholicMom.com. To inquire about serving as a guest contributor, contact editor@CatholicMom.com.