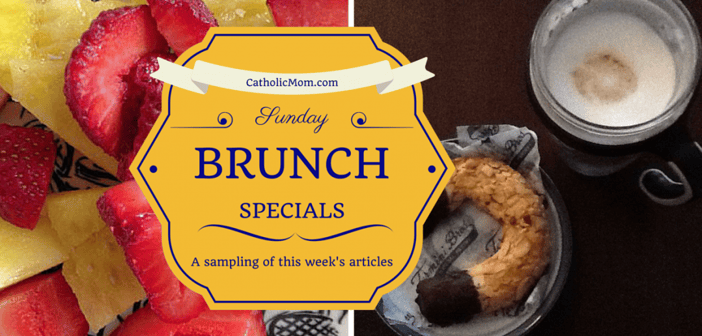 Welcome to the CatholicMom.com Sunday Brunch! We're serving up a buffet of articles from the past week. Grab a cup of coffee or tea and settle in to enjoy some great reads.
Unleashed Book Club
This week we're discussing Chapter 3 from Unleashed, by Sonja Corbitt. Sarah Damm shares her thoughts on facing (and conquering) our predominant fault. She also conveys the reality that God loves us in our predominant fault, but loves us too much to want us to stay there.
Introducing Unbound!
Guided by their Catholic faith, the founders of Unbound set out to connect the world with the struggles and tremendous capabilities of families in poverty. Unbound shares how these families become agents of change.
Nothing to Watch but Everything to See
Chris Weickert shares his Father's Day experience. He didn't want dinner and a movie: he wanted dinner and creative family fun.
In the Stillness
Do you ever stand still? Lori Hadorn-Disselkamp relates her experience of stillness as she took a moment to watch the clouds in motion.
Soggy Candy
Sheri Wohlfert tells the story of a soggy parade, wet candy, excited kids and a great lesson from the Father!
Do All for Love
Summer brings unique adventures and challenges. Allison DeWolf reflects on something that can make a difference for everyone's summer sanity.
Summer Reading: Blessed by Less
Nancy Ward reviews Susan Vogt's book Blessed by Less and is inspired by this statement: "We want to make a positive difference in our world. Learning to live more generously, humbly and lightly is a way to do this."
What's Cooking? Mussels in Wine
This classic steamed Mussels recipe is a quick and easy Friday night meal. Veronica Gantley advises, "Dip some bread into this white wine, garlicky broth and you will think you died and went to heaven."
What I Learned at the Chick-Fil-A Play Structure
Courtney Vallejo was a little worried about what to do to keep the kids occupied during her husband's three-hour afternoon meeting. But she learned some great lessons at the play area of Chick-Fil-A.
Defending the Faith
Kaye Park Hinckley observes that when we have to defend something dear to us we grow to love it even more. Here she explains what keeps her Catholic.
The Power of Community
Sometimes it takes one child to remind us all that we are stronger, better, and united as a community of believers. Jeannie Ewing shares her experience of God's witness of love to her and her family.
Weakness and Suffering: The School of Life for Our Children
Melanie Jean Juneau presents Pope Francis's teaching on illness. Contrary to contemporary society which tends to recoil from sickness, the Pope reminds us that "weakness and suffering of loved ones can be, for our children and our grandchildren, a school of life."
Party Time: Celebrating Your Child's Very First Sacrament
Need some help throwing a baptism party? Jen Steed shares how to throw a baptism party even after you've just given birth.
Praying the Rosary with Children
Is the Rosary only for old ladies? Abbey Dupuy reviews a new picture book designed to promote a love of the Rosary for people of all ages, especially children.
American Love Story
Sarah Blake challenges the American obsession with romance and reminds us not to forsake The Many in our pursuit of The One.
Subscribe to Our News Feed
Did you know that you can receive a FREE daily CatholicMom.com newsletter with highlights from every single article, every single day? Find out how to get it!
Join us for brunch every Sunday to check out our newest menu items!
Copyright 2015 Barb Szyszkiewicz
About the Author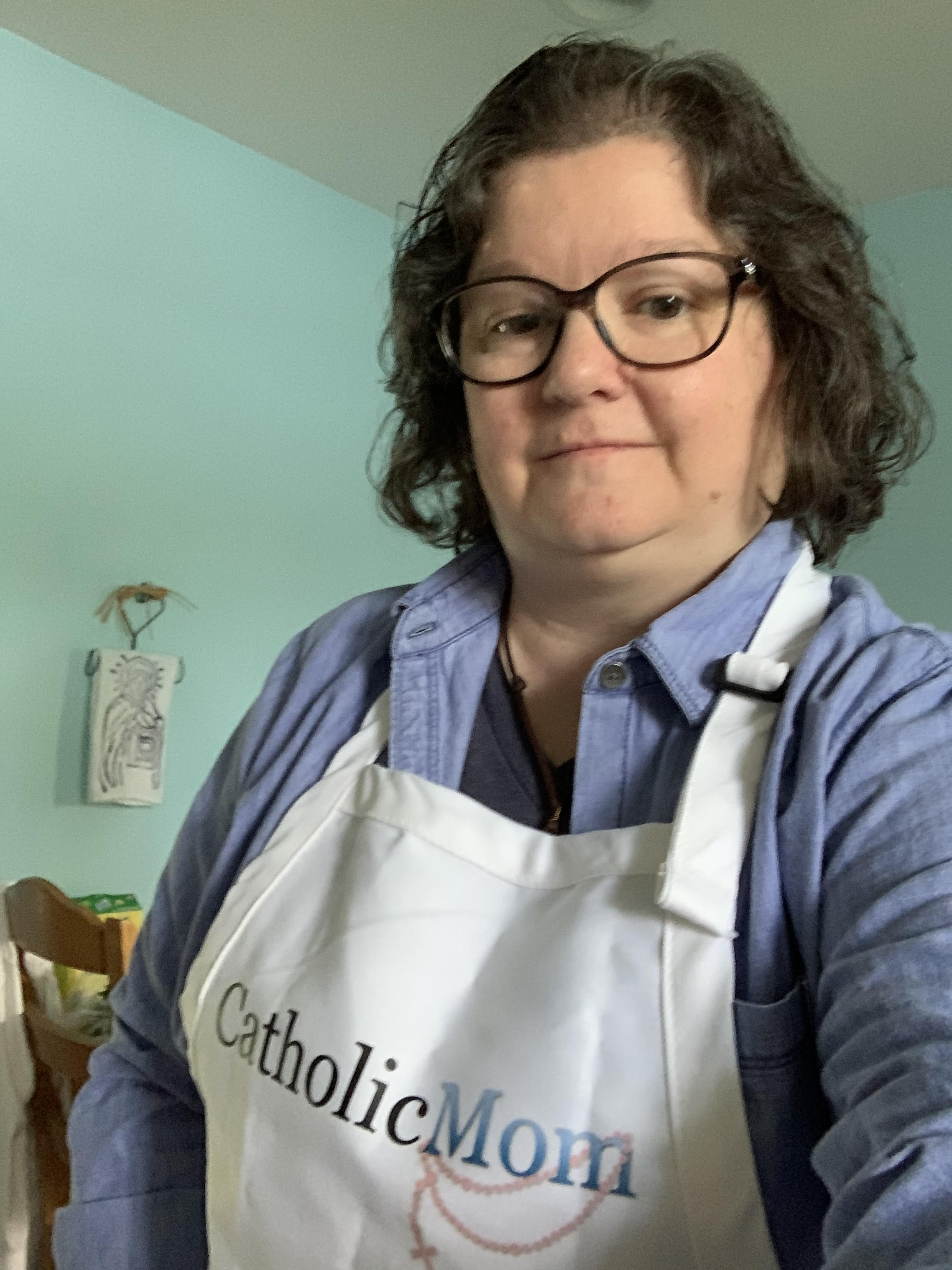 Barb Szyszkiewicz is a wife, mom of 3 young adults, and a Secular Franciscan. She is editor at CatholicMom.com. Barb enjoys writing, cooking, and reading, and is a music minister at her parish and an avid Notre Dame football and basketball fan. Find her blog at FranciscanMom and her family's favorite recipes with nutrition information for diabetics at Cook and Count. Her booklet, The Handy Little Guide to Prayer, is available now from Our Sunday Visitor.