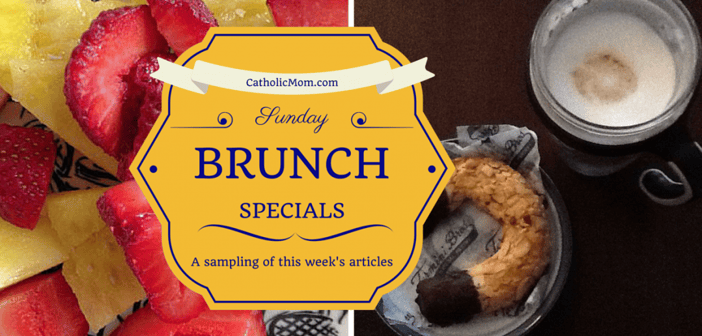 Welcome to the CatholicMom.com Sunday Brunch! We're serving up a buffet of articles from the past week. Grab a cup of coffee or tea and settle in to enjoy some great reads.
Unleashed Book Club: Chapter 5
This week we're discussing Chapter 5 from Unleashed, by Sonja Corbitt. Jeannie Ewing examines how suffering is essentially an invitation to the desert – to exit our frenzied and often frivolous lifestyle and then to enter into that arid place devoid of purposeless banter and empty sounds. Silence beckons us to learn what lessons suffering offers to teach us.
Give Your Summer a Theme (and maybe even a theme song!)
Grace Mazza Urbanski shares the secret to her summer sanity: naming a theme. What's in store for your family?
We've All Been There: Seeking Motivation to Care for my Home when I Feel Burned Out
Sarah Damm feels overwhelmed by her house. In this post, she shares about her burnout and her desire to joyfully reclaim her home. She turns to CatholicMom.com readers for ideas.
Current Events: Charleston and Forgiveness in the Home
The relatives of the victims in the Charleston church shooting offered profound messages of mercy to the shooter. Would we have done the same? Meg Matenaer reflects on fostering forgiveness in the home.
Fun with Social Media and Photography in this Tech Talk: Stop Cutting Corners with Instagram
Christine Johnson talks about one her favorite photo apps that makes her Instagram posts better.
Think about it: Are you a St. Peter or a St. Paul?
Ever wondered what you'd call your conversion experience? Jane Korvemaker shares with us what it's like to have a conversion experience like St. Peter when most experiences we hear about are more like St. Paul.
Letting Go
The moment has arrived to let go a little, offer him up to God, nudge him toward the edge of the nest so he can learn to fly. These are the birth pangs of the push forward, and birth pangs, like delivery, hurt. Judy Klein muses on letting go as her youngest child moves closer to independence.
Read and Pray the Rosary
Nicole Ernest reviews a fantastic new book called Rosaries Aren't (Just) For Teething, a compilation of Catholic women's reflections on the mysteries of the Rosary. This book reminds readers that God is drawing us closer to Him through each and every messy and beautiful moment.
The Lord of All Nature
Cindy Costello ponders through poetry the wonderful glory of a summer storm and how it can remind us how God is the Lord of all nature, including our human nature.
Desperately Seeking Silence
Laura Nelson is finding it easier to hear God in silence but harder to find the silence she needs to hear Him.
Overcoming My-Self
Nicole Johnson shares her personal journey of emptying herself, opening her heart to God's lead and the joy that grew out of suffering.
Sarah's Back with More Book Talk!
Fiction and aging and scripture, oh my! Find out what Sarah Reinhard has been reading and what she has to share in her weekly book talk.
Meatless Fridays Meet Catholic (Foodie) Radio!
Our weekly Meatless Friday feature here at CatholicMom.com got a shoutout this week on contributor Jeff Young's show on Real Life Radio, Around the Table with the Catholic Foodie. Listen in!
Question of the Week
Our Question of the Week comes from our Facebook page: what do you do when attending a non-Catholic funeral service?
Subscribe to Our News Feed
Did you know that you can receive a FREE daily CatholicMom.com newsletter with highlights from every single article, every single day? Find out how to get it!
Join us for brunch every Sunday to check out our newest menu items!
Copyright 2015 Barb Szyszkiewicz, OFS
About the Author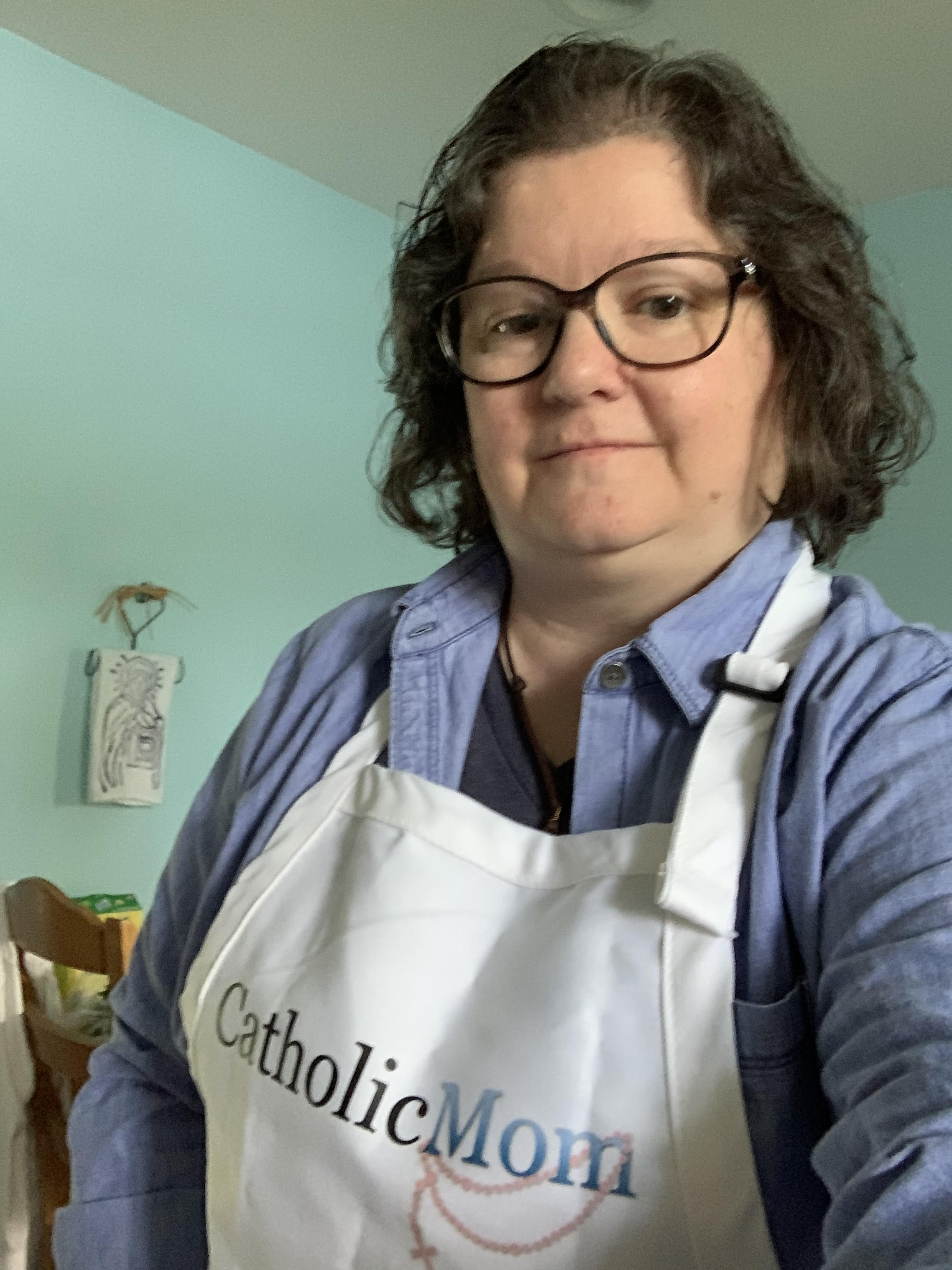 Barb Szyszkiewicz is a wife, mom of 3 young adults, and a Secular Franciscan. She is editor at CatholicMom.com. Barb enjoys writing, cooking, and reading, and is a music minister at her parish and an avid Notre Dame football and basketball fan. Find her blog at FranciscanMom and her family's favorite recipes with nutrition information for diabetics at Cook and Count.