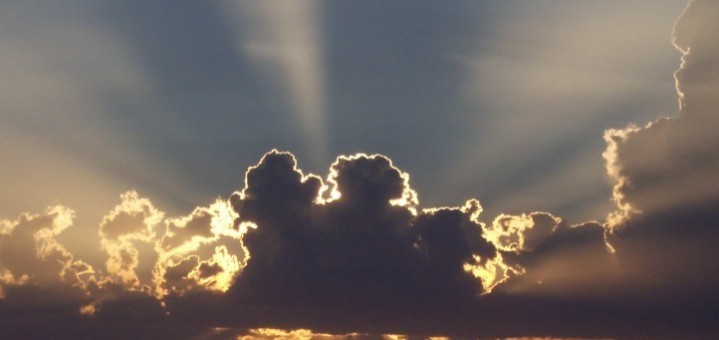 Have you ever just looked up into the sky and marveled? I used to be a fan of westerns; westerns from the 50s and the very early 60s. I especially liked the westerns with John Wayne. The story line was allright, but what was the real draw--and is to this day--is the wide open expanse of land and sky that formed the backdrop to the story line. The camera in these westerns captured the sky in many shades.
Some skies are clear blue: an endless ocean. Others are resplendent with orangey, peachy clouds as the sun sets behind stunning mountains. Still others show white clouds dotting the skies with flecks of puff. Evening skies, morning skies and mid afternoon skies all join together in panoply of visual splendor.
The day after my earthly father passed away, I sat out on the front porch and looked up and kept looking up. The skies that day were filled with large, white bouffant clouds racing, it seemed, before a very determined March wind. They were endless, moving straightaway out of sight as others chased behind them. It was that day that I realized that between the times God created everything until this very moment, the skies have been different every single day.
And I was and still am in awe. The Creator God has infinite imagination and His Creation shows it. He has carefully built and planned every single moment and I am privileged to be here to see His work and to praise Him. In fact, as I looked up and to this day I look up and admire His Creation, I am reminded of these verses from Lamentations 3:22-26.
It is of the Lord's mercies that we are not consumed, because his compassions fail not. They are new every morning: great is thy faithfulness.
Every morning. Every day. Without fail. Because He is faithful and true. Because the Lord of ALL is infinite in His wisdom, His mercy and His love.
And because He is who He is, I love Him and in good times or bad; He is my portion and my hope.
The Lord is my portion, saith my soul; therefore will I hope in him.
This past month He brought to this part of his Creation, rain. Into this dry land, into this dry and thirsty land, he poured out blessings in tiny drops and in huge dollops. Even so, the skies were different each day; the clouds spiraling into tall bastions of grandeur expressing majesty and power. And I could not help myself as the rain fell, but to lift my arms in praise to Him all the while whispering "thank you."
Once again another week has gone by and in that time so many things have changed, but the One who never changes is faithful to His own and to those who seek Him.
The Lord is good unto them that wait for him, to the soul that seeketh him.
I think back to that day on the front porch of my parents' home. I remember those clouds, the hurrying wind, and I remember that He was right there with me keeping my eyes fixed up and my heart opened up to receive Him, to return His love as imperfect as my love is. I sat there that day waiting, quietly and He came.
And I welcomed Him.
It is good that a man should both hope and quietly wait for the salvation of the Lord.
Eleven years have passed since my Dad was called home. I have not seen a day that even remotely resembles the sky as it was on that day. Our unchanging Lord has infinite wisdom, imagination, creativity, grace and love. Ideas change. Cultures change. But not so our Lord. To Him we must cling and trust. He is the ONE constant in this chaotic and topsy-turvy world.
And as always, Paul writes it best. Peace and comfort be with you and love with faith. Grace be with you that love our Lord Jesus Christ in sincerity. Amen.
Copyright 2015 Linda Bennett.
Photo: Sunset in southern Arizona by clt3ixm (2006) via Freeimages.com
About the Author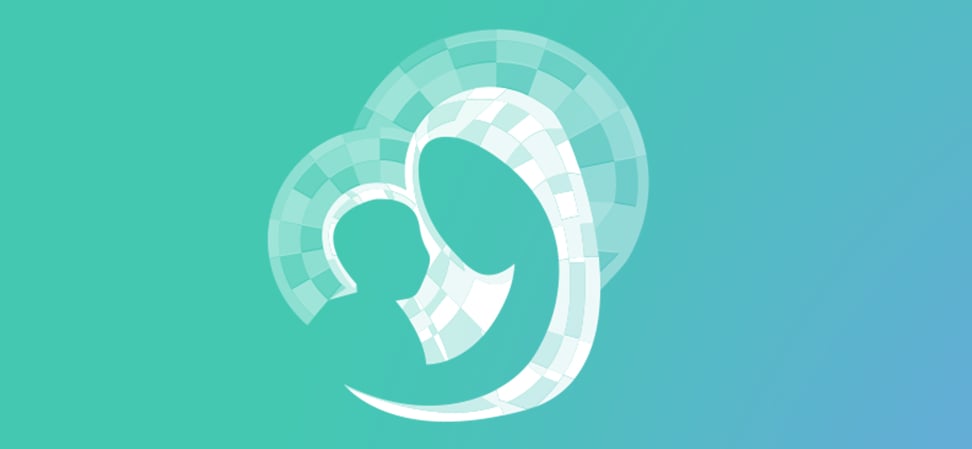 We welcome guest contributors who graciously volunteer their writing for our readers. Please support our guest writers by visiting their sites, purchasing their work, and leaving comments to thank them for sharing their gifts here on CatholicMom.com. To inquire about serving as a guest contributor, contact editor@CatholicMom.com.