Last weekend, my faith column appeared in our daily newspaper here in Fargo, North Dakota, as usual, but it wasn't a usual column. My hope to share another, and hopefully loving, perspective on a very divisive topic was now "out there" and I knew it would only be a matter of time before the responses began pouring in.
The first was loving and affirming, and others followed suit. I felt affirmed and grateful. But then the inevitable negative responses began to flow, and as prepared as I was, it's never easy seeing hateful words of misunderstanding said about you, there in black and white.
By the time most of those words reached me, however, I was in another city, with two soul sisters for a couple days of work and play. We'd chosen a spot somewhat in the middle of us all, hoping it would offer the right mix of reprieve and rumination.
The idea to meet had begun taking shape back in April. We found a bed and breakfast within our price range and booked it, not knowing much about the city of Stillwater, Minnesota, but thrilled at the idea of staying at an actual mansion and being together again.
When I checked my GPS for the closest Catholic church a few weeks prior to departure, I was delighted to find two show up, and even more, both within walking distance from where we'd be staying.
As we reached our temporary abode, I was delighted to see that we were not only close but just steps from St. Mary's. I smiled, knowing that God knew all along we would need this refreshment. Though we all agreed we needed sleep, it was hard to refuse the early, daily Mass our first morning there. As we gazed at the steeple from the porch of the Ann Bean Mansion, we realized the deal was sealed; God had made it easy on us, and so very clear. We could nap later if need be, but worshiping him in thanksgiving for all He'd given us was a priority during our short stay.
Our first night there, I'd discovered and read some of the more disconcerting responses to my column, including hateful thoughts against my family. I brought these responses to the altar of the Lord at Mass that next morning, asking God to keep me centered and peaceful, and for consolation of some kind. And in the first reading, I heard His response:
"The Lord himself will fight for you; you have only to keep still." (from Eph. 14)
"Do not worry about all this," God seemed to be saying, there at Mass. "I've got your back. Just go and do what you've come together to do, and by the way, please enjoy yourself with your friends, okay dear one?"
While kneeling, gazing at the crucifix, I asked God to forgive those who have misunderstood my heart, to heal their wounds, and bring peace to the world.
After Mass, we met the parish's new "baby priest," ordained May 30, and received a first blessing, which set our only full day there off right.
And as the day proceeded, I relished each moment with these two precious souls -- women who know me well. We worked and walked and lounged and laughed lots, and it was good. Very good. And I knew that it was pure gift.
As we roamed the hills of Stillwater, and traced the shoreline of the St. Croix River from the vantage point of the river itself, and browsed its quaint shops, and nibbled its delicious fare, the messages, both contentious and loving, continued coming in, through email and on a Facebook thread. And through all of that I stayed steady, constantly aware of God's love for me.
I couldn't have planned a better getaway or better timing for it. But God has all things in hand, and when consolation is needed, He is there at the ready, offering it to those who are faithful.
"When you step out in faith," Karen reminded me," God will either spare you altogether or give you the grace to endure whatever challenge comes your way."
I'd heard it before, but now, was living the reality of it. Like the children of Israel, who followed God willingly but began having second thoughts as hardship came, and who cried out, "Why did you do this to us? Why did you bring us out of Egypt?" I found myself hesitating in moments. But just as uncertainty came, I recalled the words from morning Mass: "Fear not! Stand your ground, and you will see the victory the Lord will win for you today."
I opened my email once more just before bed my final night there, and at the bottom of another response, read: "I for one am with you."
Blessed whispers of God. Blessed friendships. Blessed reprieve at the right time and place. And blessed, sweet consolation, which God brings to the parched soul in times of need. He is faithful to the end!
Q4U: When has God brought consolation to you in a time of need?
Copyright 2015 Roxane Salonen
Photo courtesy of Roxane Salonen. All rights reserved.
About the Author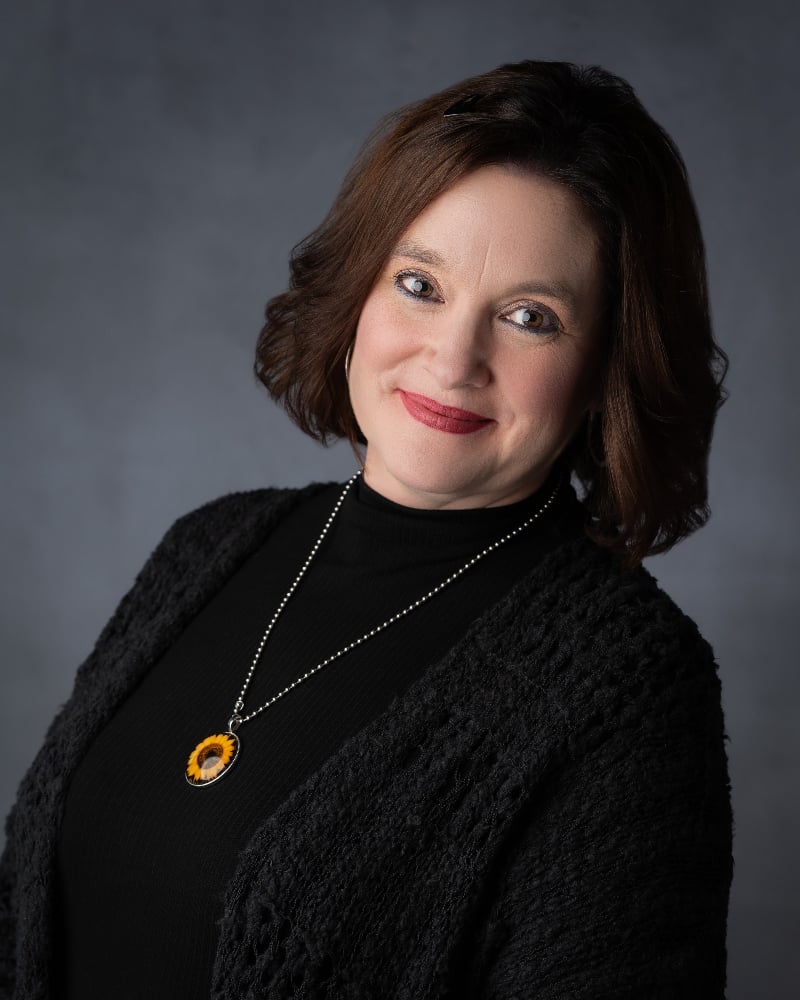 Roxane B. Salonen, a wife and mother of five from Fargo, North Dakota, is an award-winning children's author and freelance writer, Catholic radio host, and speaker. Roxane co-authored several spiritual works, including "What Would Monica Do?" (Ascension Press, September 2022) and writes a regular diocesan column, "Sidewalk Stories," about her encounters at an abortion facility near her city. Her work can be found at RoxaneSalonen.com