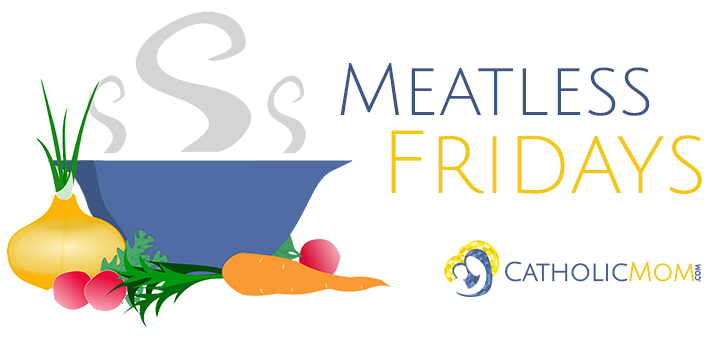 For most of this month, my son has been attending a half-day theater camp that's a 20-minute drive away.
For most of this month, I've been grousing about that drive. But I've found one benefit: I pass two farm markets on my way to the camp, and you can't beat the freshness--or the prices--of fruits and vegetables at these roadside markets. One of them is big enough to have a small barn and a staff; the other is a "leave your money in the coffee can" sort of establishment. Last week I purchased 3 pounds each of Jersey tomatoes and peaches plus an enormous cantaloupe, for a total of $6.75.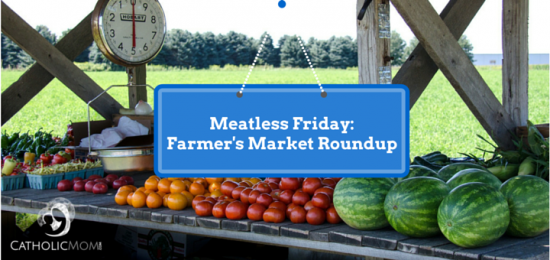 Since all kinds of fruits and vegetables are in season right now, I've gathered up a baker's dozen of our favorite Meatless Friday recipes where fresh produce is the star of the show. Why not swing by the farm stand today--and then get cooking!
Fourth-Worthy Corn and Tortellini Salad by Lisa Hendey
Baba Ghanoush by Jeff Young
Garden Marinara Sauce (my own recipe)
Roasted Red Pepper and Avocado Sandwich by Barbara Stein
Mozzarella, Tomato and Pesto Panini by Erin Franco
Vegetable Pie by Flávia Ghelardi
Quinoa Stuffed Peppers by Deanna Bartalini
Charred Okra and Tomato Saute Over Grits by Dora Stone
Baked Frittata by Gina Felter
Tomato, Onion and Avocado Salad by Veronica Gantley
Veggie Curry with Suddenly Naan by Erin McCole Cupp
Carrot Salad by Rhonda Ortiz
Pesto Lasagna Roll-Ups by Meg Matenaer
You can find all our Meatless Friday featured recipes here.
Copyright 2015 Barb Szyszkiewicz, OFS.
Photo: "Martin's Produce Farmstand - Richland" (2013) by Inge Rush via Flickr. Modified by author in Canva.
About the Author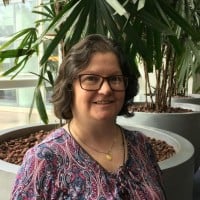 Barb Szyszkiewicz is a wife, mom of 3 young adults, and a Secular Franciscan. She is editor at CatholicMom.com. Barb enjoys writing, cooking, and reading, and is a music minister at her parish and an avid Notre Dame football and basketball fan. Find her blog at FranciscanMom and her family's favorite recipes with nutrition information for diabetics at Cook and Count.