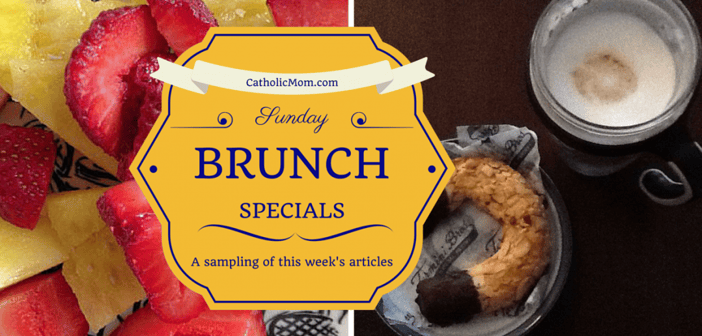 Welcome to the CatholicMom.com Sunday Brunch! We're serving up a buffet of articles from the past week. Grab a cup of coffee or tea and settle in to enjoy some great reads.
Unleashed Book Club
This week, we conclude our Book Club discussion on Unleashed, by Sonja Corbitt. Lisa Hendey reflects on Chapter 8 and the question "Do You Believe This?"
Laudato Si': A Community Conversation
We continue our community conversation on Pope Francis's newly released encyclical On Care for Our Common Home (Laudato Si'). Join us for an eight week conversation on this important document and our role in caring for the world around us.
Chime Travelers: Fiction for Children Hits the Bookshelves!
Servant Books, an imprint of Franciscan Media, today announces the release of two new works from best selling author, and founder of CatholicMom.com, Lisa Hendey. The Secret of the Shamrock and The Sign of the Carved Cross will be the first two books released as part of the Chime Travelers series, Hendey's first foray into children's literature.
Tech Talk: Let's Talk about Text
"My generation has…texts? the magic of photo filters on Instagram? man-crush-Monday?" Megan Swaim talks about modern communication in marriage and healthy habits to help you grow in intimacy.
Babies vs. Housework
Melanie Jean Juneau discusses how becoming a mother forced her to evolve and adapt how she kept her home: "As a mother, I did not want to die and discover I had chosen public approval over loving my little ones."
Farmer's Market Recipe Roundup
Since all kinds of fruits and vegetables are in season right now, Barb Szyszkiewicz gathered up a baker's dozen of our favorite Meatless Friday recipes where fresh produce is the star of the show. Why not swing by the farm stand today–and then get cooking!
The Shirt-Selling Saint
Sheri Wohlfert tells the story of a perfectly-placed person and the amazing love of the Father who put her there.
Back to School with STYLE: First in a Series
Why does STYLE matter? Lisa Hess believes that teaching a child (or an adult, for that matter) to work with his or her instincts instead of against them does more than improve his or her organizational skills. Join Lisa each week for back-to-school organizing tips!
Back-to-School Shopping: How We Teach Modesty without Body Shaming
Are you dreading the back to school arguments over hemlines, necklines, and more? Erin McCole Cupp pits intellect against instinct and shares her family's approach to teaching the virtue of modesty.
Raising Your Children in Gethsemane Gardens
Cassandra Poppe suggests that when our children sin, we can help them along the path to perfect contrition by moving to a new neighborhood: Gethsemane Gardens.
Cleaning House
Kirk Whitney applies the Kondo method of decluttering to his exercise of faith, considering this question for each activity: "Does this deepen my faith or my appreciation of the faith?"
Mark Your Calendar
The Catholic Writers Guild retreat is schedule for October 25-29 in Michigan. St. Francis Retreat and Conference Center, 703 E. Main Street, DeWitt, MI, is situated on a 93 acre site of woodlands, meadows, and prayer gardens. $490 includes a private room with a single share bath, three meals a day (and all the coffee you can drink!), internet access, breakout spaces, resource library, three daily presenters, critique sessions, Mass and reconciliation. You can register online (click on the Other Offerings tab) or call 1-866-669-8321.
Subscribe to Our News Feed
Did you know that you can receive a FREE daily CatholicMom.com newsletter with highlights from every single article, every single day? Find out how to get it!
Join us for brunch every Sunday to check out our newest menu items!
Copyright 2015 Barb Szyszkiewicz
About the Author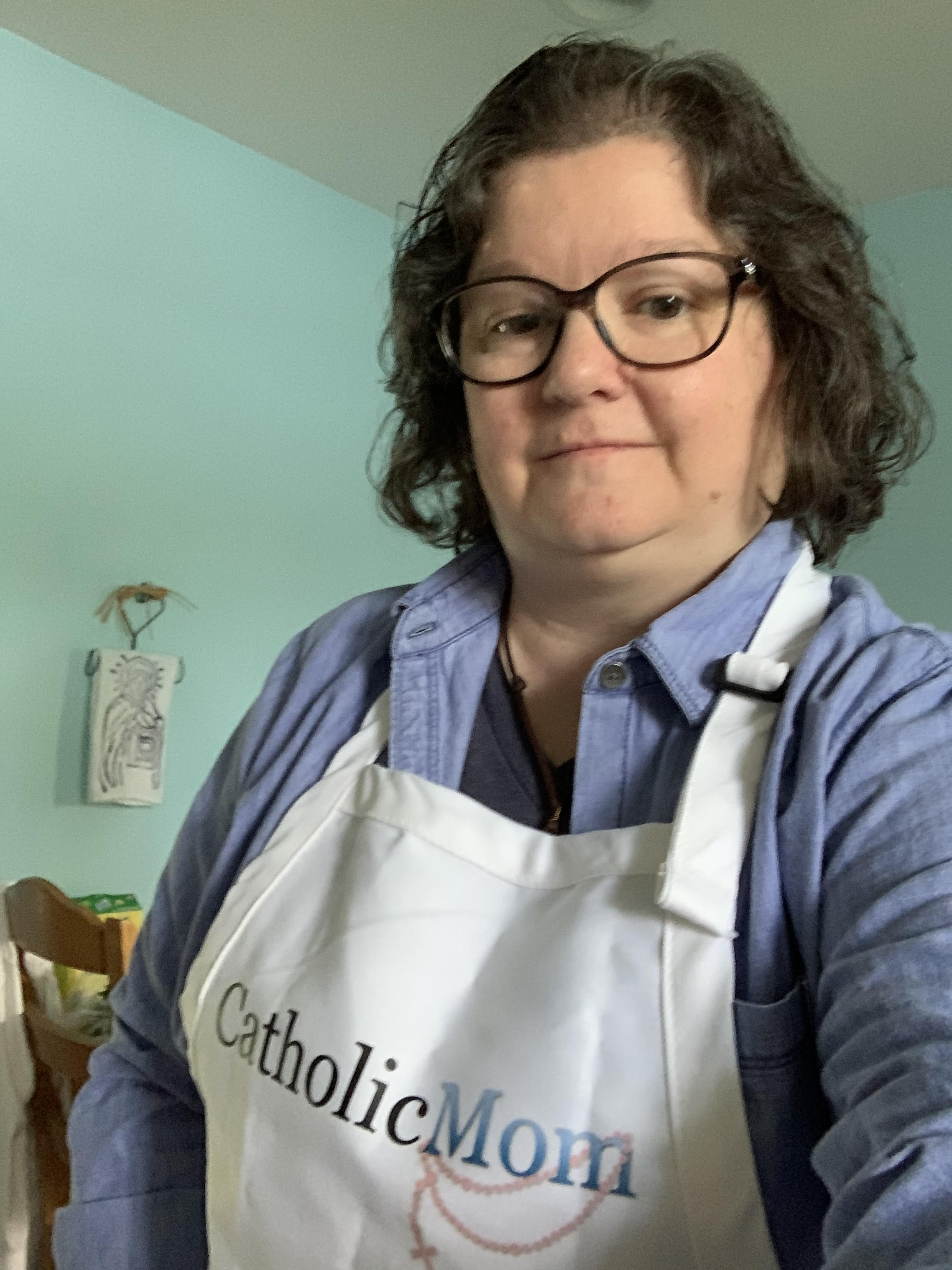 Barb Szyszkiewicz is a wife, mom of 3 young adults, and a Secular Franciscan. She is editor at CatholicMom.com. Barb enjoys writing, cooking, and reading, and is a music minister at her parish and an avid Notre Dame football and basketball fan. Find her blog at FranciscanMom and her family's favorite recipes with nutrition information for diabetics at Cook and Count. Her booklet, The Handy Little Guide to Prayer, is available now from Our Sunday Visitor.