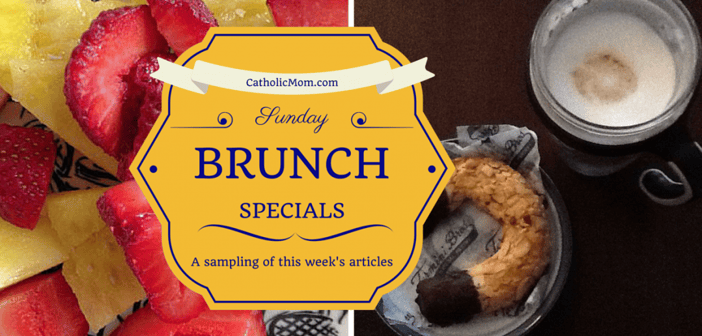 Welcome to the CatholicMom.com Sunday Brunch! We're serving up a buffet of articles from the past week. Grab a cup of coffee or tea and settle in to enjoy some great reads.
Laudato Si'
Sundays at 2 Eastern, 11 Pacific: we continue our community conversation on Pope Francis's newly released encyclical On Care for Our Common Home (Laudato Si'). Join us for an eight week conversation on this important document and our role in caring for the world around us.
What it Means to be a Pro-Life Woman
After a pro-choice writer publicly reconsiders his 30-year stance on abortion, Abby Brundage weighs in on how that article has affected her feelings (and actions!) as a pro-life woman.
Related: Do You Know a Woman of Bravery?
Many women are quietly brave. Shouldn't those often unnoticed women in our lives today–those we love and admire–be recognized by us for their the courage of their character? Kaye Hinckley tells the stories of some brave Biblical women.
This Calls for a Celebration: the Assumption of Mary
Sister Margaret Kerry, fsp explains that the Assumption of Mary looks to eternity and gives us hope that we, too, will follow Our Lady when our life is ended.
Question of the Week
Our question of the week was sent in by a reader: does your parish have a faith formation program for very young children that takes place during Mass? How does it work?
St. Lawrence, Patron Saint of Comedians
How does a first century martyr become patron of comedians hundreds of years before stand-up comedy? Kelly Guest recounts the story of St. Lawrence and explores the gift of laughter.
Navigating a Quarterlife Crisis: My Journey with St. Dominic
Third Orders are an opportunity for laypeople to adopt the spirituality of a religious order that speaks to their heart. Tiffany Walsh discusses her journey as a twenty-something who thought she was a natural Carmelite, but ultimately found joy and peace with the Dominicans.
Giving Our Thoughts to God with St. Clare
St. Clare of Assisi gave up everything for God and died with no regrets. As moms, we sure give God a lot for the sake of our families: is it even possible to give Him more? Meg Matenaer discusses the one thing that we moms tend to keep for ourselves and how St. Clare can help us to let go.
A Prayer for Moms and Dads who Struggle with Sin and Regret
Janet Moore offers a prayer for parents who have experienced struggles in their marriage and families.
Are You Spiritually Neglecting Your Child?
Marlon De La Torre exhorts parents to remember that our children do have a sense of knowing when we pray for them. Our spiritual progress is hinged on whether our devotion to Christ is reflective of our sacramental living.
Tech Talk: Never Miss a Homily Again
A growing number of priests and deacons have begun offering the text and/or audio recordings of their homilies online, so that people who didn't get to hear the whole thing can catch up later--and people who want to prayerfully review it can do that as well.
Catholic Life Support 2: Books
Ann Frailey brings us another assortment of great books by Catholic authors. Support a Catholic author (or two) today!
Practical Gardening: Buying Gardening Containers on the Cheap
Gardening using containers? Margaret Rose Realy, Obl OSB offers practical advice on buying and growing with containers. Start planning ahead for next year!
Subscribe to Our News Feed
Did you know that you can receive a FREE daily CatholicMom.com newsletter with highlights from every single article, every single day? Find out how to get it!
Join us for brunch every Sunday to check out our newest menu items!
Copyright 2015 Barb Szyszkiewicz
About the Author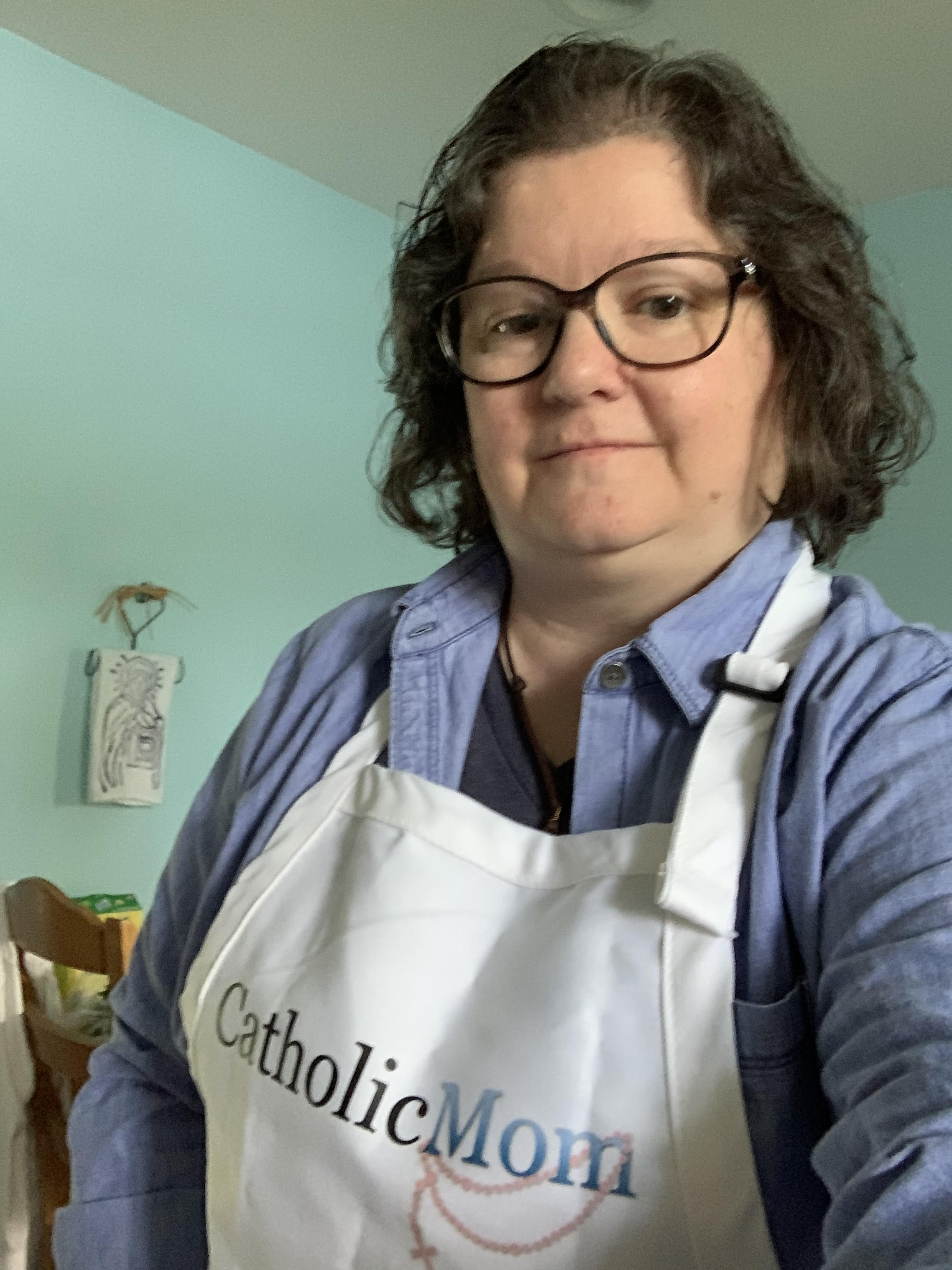 Barb Szyszkiewicz is a wife, mom of 3 young adults, and a Secular Franciscan. She is editor at CatholicMom.com. Barb enjoys writing, cooking, and reading, and is a music minister at her parish and an avid Notre Dame football and basketball fan. Find her blog at FranciscanMom and her family's favorite recipes with nutrition information for diabetics at Cook and Count.