"No one can receive anything unless it is given to him from heaven." --John 3:27
After my boyfriend proposed to me and I said yes, the first thing we talked about—I'd say within five minutes of the proposal—was how excited we were at the prospect of having children and "raising up souls to God." We'd have a large family, God willing, and wouldn't it be wonderful?
Only we didn't say "God willing," we just assumed He would be…
My husband has two sisters (no brothers); I have two brothers and a sister. So it isn't as if we both come from large families. Although my family seemed plenty large when, as a child in parochial school, we were almost the largest family I knew—except for the Halligans, who had eight children, which was so crazy-large and remarkable that I prided myself on having memorized all their names from Becky (or was Terry the oldest?) down to Ricky; I loved them and I used to count them like sheep when I had trouble falling asleep at night.
When I went to college (where I met the boy who proposed to me and became my husband), many of my ideas changed, among them my idea of how many children constitute a large family. Let's just say that eight children was no longer the upper limit, and the blessings of my attending a seriously faithful Catholic college included the blessing of being introduced to a culture where students came from families of all sizes.
Later, when my husband became a teacher at another faithful Catholic college, again we lived among families of all sizes. The norm among our friends, co-workers, fellow parishioners, was to live according to the Church's teachings, and the consequence was this beautiful variety and wide array of family size. Although to be honest, larger (no matter your definition of larger; let's say large enough to raise eyebrows and drop jaws among the culture-at-large) has been the norm in our circles.
My son Joseph once corrected me—he may have been an only child at the time—when I mentioned a family with seven children as a large family. We were driving and he piped up from the back seat. "Seven kids? That isn't large. That's average!" We began to count the number of children in various families we knew, and he was right. Seven was about average.
Average, though, means there is a range on either side. That would account for the families, like my husband's older sister's family, with ten children, and then, on the other side of the range, families like ours. Okay, maybe not exactly like ours with our two only children (both sons) born twelve years apart, but generally speaking like ours—one or two children, or perhaps none, because God's ways are mysterious, and following His law does not automatically result in the blessings you expect. Although it absolutely does guarantee more blessings than you can imagine.
Recently I discovered an amazing sentence in St. John's Gospel. It was spoken by the other St. John among Jesus' friends and relatives, his cousin St. John the Baptist (an only child, like Jesus was), and I don't know how I never noticed it before. John the Baptist, as quoted by John the Apostle, says: "No one can receive anything unless it is given to him from heaven."
We know that every word of the Bible is true; that we can trust God, who can neither deceive, nor be deceived; that when we read something in Scripture there are many applications, due to the Wisdom of its Author, the Wisdom which is even a Person, the One promised by Jesus to stay with us and explain all things to us.
And lately I am in awe of the many applications of this saying. "No one can receive anything unless it is given to him from heaven." This covers everything from the children I have received to my recent reception of this Scripture verse itself.
Which brings me, oddly enough, to romantic comedy. Catholic romantic comedy even.
I once had a funny comic framed in our hallway. It pictured a close-up at court: a king seated on a throne, queen by his side, guard in full uniform with a pike, a court jester. Each had a little balloon thought over his head; all were thinking the same thought: "I should write a novel." The sentiment was one that cracked me up; it seems univeral to observe the comic or tragic events around us and think that truth is stranger than fiction, that surely this deserves telling in the pages of a book.
Except I never actually did want to write a novel.
Non-fiction? Sure! For some time I have been the author of two books on homeschooling, and I have even had the privilege of editing a volume of sermons by a really holy and wise priest. But fiction? The thought had never occurred to me. Until, after my second homeschooling book came out (and in the midst of editing those sermons), I felt like I needed a new project. So on a lark, I participated in Nanowrimo (national novel writing month, which is November), and wrote a really long, really zany, really unfinished finished novel. My husband, seeing dollar signs in my ability to type faster than a speeding bullet, encouraged me. But to be fair, it wasn't my typing skills that thrilled us most. It was how much fun I had—as they say, when mama's happy, everybody's happy—how much fun we all had once our household because immersed in noveling.
And so, with no premeditation, no planning, no long deferred expectations or anxious years of hope, we were surprised to receive a new blessing. The labor, I will admit, seemed like it took years—actually did take years, which is what happens when your inspiration for writing a novel is a book called No Plot, No Problem! I found out that no plot is a problem, but there are many ways to write a novel, and once you have a draft, there's no law (of God or man) to prevent you from revising, expanding, and revising it again to within an inch of its life.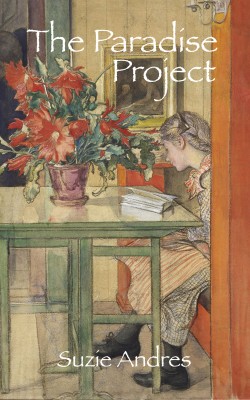 And then, The Paradise Project safely launched, and when I thought God's bounty might be, well, not exhausted, but maybe a touch depleted—a new application of my Scripture quote caught me off guard.
This weekend I saw an email that two local religious Sisters would be moving. A treasure trove of their books and holy cards were available, if anyone wanted to come peruse. All for free, just say a prayer for the Sisters.
As usual, I was a day late seeing my email (if not, in this case, a dollar short, since it was all free. Salt in the wound). The next day there was another notice, another chance. I missed that second chance too. Talking it over with my husband, I agreed we might possibly have enough holy cards and holy books. But still, the missed opportunity stung.
And then a strange thing happened. Or three or four strange things happened, but they culminated in my going, with my husband's blessing, to choose some of the treasure.
Let me mention that I am a devotee of St. Therese, whose motto from childhood was, "I choose all." This can present storage problems when the chance to glean treasure from a trove arises.
Except that no one can receive anything unless it is given from heaven. Which means that when the man in charge of distributing the goods asked if I would be willing to take it all—he needed the space it was occupying, he needed to get on with things at the good Catholic school he runs—I simply said yes, with a heart full of gratitude for the unexpected blessing heaven was offering. I only hope that earth won't think this was excessive.
By the time you, dear reader, know the story (right about now), I hope my husband will have long since known it too. My plan is to distribute quickly all of the treasure we can't keep, and it may well be gone before you read this. But if you're looking for a romantic comedy that's innocent, sweet, and hilarious, I'm glad to share with you that bit of the wealth I've received from heaven lately, and I am confident that your favorite online retailer will help me to provide you with what you need…
Although I'm keeping in mind that no one can receive anything unless it is given to him from heaven. So whether it is children, books, or Scriptural discoveries, I pray that the Giver of all good gifts blesses you with many, and may Our Lady of Joyful Surprises pray for us too!
About the Author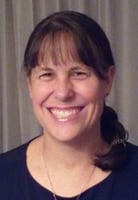 Suzie Andres is the author of Homeschooling with Gentleness and A Little Way of Homeschooling. She is the editor of Selected Sermons of Thomas Aquinas McGovern, S.J., and to her surprise, author of the new romantic comedy The Paradise Project. You can read about her favorite treasures at www.suzieandres.com (where book lists for parents and children are posted) or go to https://www.facebook.com/ElizabethsParadiseProject and join everyone from Jane Austen to Groucho Marx for a quote-a-day.
Copyright 2015 Suzie Andres.
Art: Bartolomé Esteban Murillo [Public domain], via Wikimedia Commons
When you purchase Suzie's books through any of the affiliate links in this post, you support the work we do at CatholicMom.com at no extra cost to you!
About the Author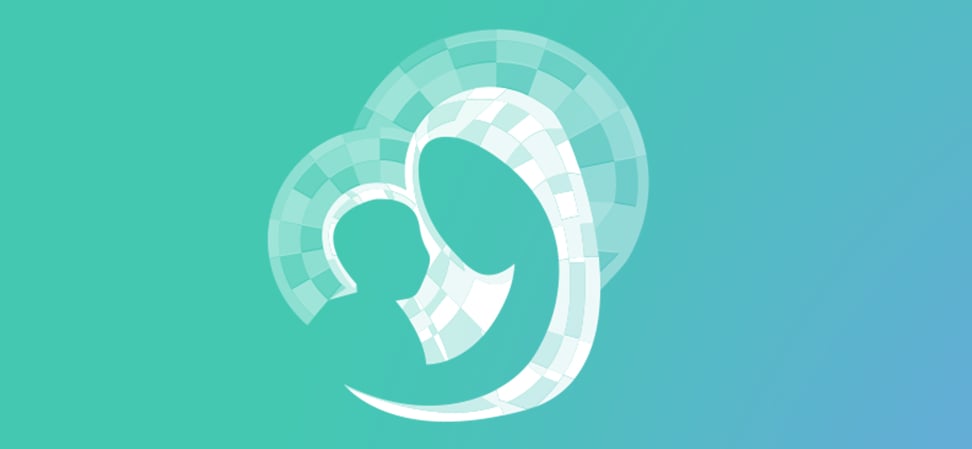 We welcome guest contributors who graciously volunteer their writing for our readers. Please support our guest writers by visiting their sites, purchasing their work, and leaving comments to thank them for sharing their gifts here on CatholicMom.com. To inquire about serving as a guest contributor, contact editor@CatholicMom.com.