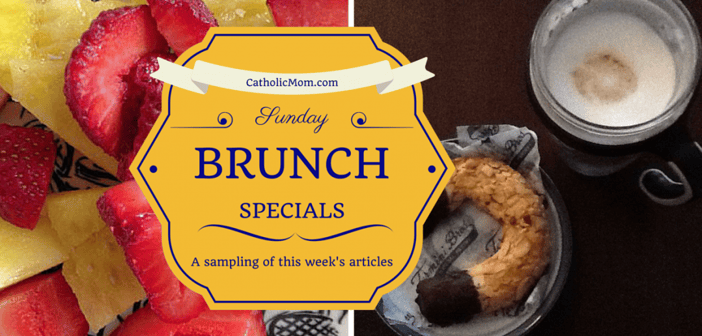 Welcome to the CatholicMom.com Sunday Brunch! We're serving up a buffet of articles from the past week. Grab a cup of coffee or tea and settle in to enjoy some great reads.
You're invited to our very first Virtual Progressive Dinner here at CatholicMom.com! Find out how you can share your favorite recipe and join the fun. We're welcoming readers and regular contributors to participate in this feature.
Pat Gohn reflects on making the transition to the permanent "empty nest" as her youngest son leaves home, offering a final gift of music.
That pot of relativism our culture has been drinking? Alice von Hildebrand watched it being brewed decades ago. Her latest book gives us a glimpse into the personal and professional life of this philosophical giant of the Church. Claire Dwyer had to chance to interview her recently and gather some gems of wisdom from a life of love and service to Truth.
Christine Johnson interviews techie Licorice the Cat about how she uses social media.
For Michelle Dawn Jones, some challenging words about love provoke irritation, cynicism, and strangely, love.
Judy Klein observes that our culture's preoccupation with physical beauty is but one sign that we're living from the outside in. But as Christians, we're meant to live from the inside out, letting the love of Christ inhabit us so fully that it radiates within us and shows up on our faces as "glory."
Kelly Pease writes about not letting your want of things get the best of you. If we live in the what-if's of the comforts we long for, we miss the what-is-now and the life that Jesus is offering us through the simplicity of vocation.
Lisa Hess suggests strategies for helping your kids develop self-confidence along with organizational skills. Helping kids get organized is only half the battle.
As a Special Olympics athlete and a Journalist, CatholicMom.com contributor Daniel Smrokowski's visit to Los Angeles for the Special Olympics World Games was a trip of a lifetime for this young man from Chicago. Learn more about his experience and a photo project in collaboration with Dan Hayes Photography.
Kate Daneluk observes that Gregorian Chant is a unique and important part of our culture as Catholics. We are singing the same lyrics and music as generations of the faithful before us. We are joining with the cloud of witnesses in Heaven in their prayer traditions.
Jane Korvemaker shares a meatless recipe that's great on the grill when it's too hot to cook inside--and uses all those zucchini that keep growing in your garden!
Lisa Jones talks about using the new school year to build habits for herself and the family. This is a great time to rededicate ourselves and start fresh.
Christine Capolino reviews The Angels of Abbey Creek, which follows a Catholic homeschooling family throughout the liturgical year.
Did you know that you can receive a FREE daily CatholicMom.com newsletter with highlights from every single article, every single day? Find out how to get it!
Join us for brunch every Sunday to check out our newest menu items!
Copyright 2015 Barb Szyszkiewicz
About the Author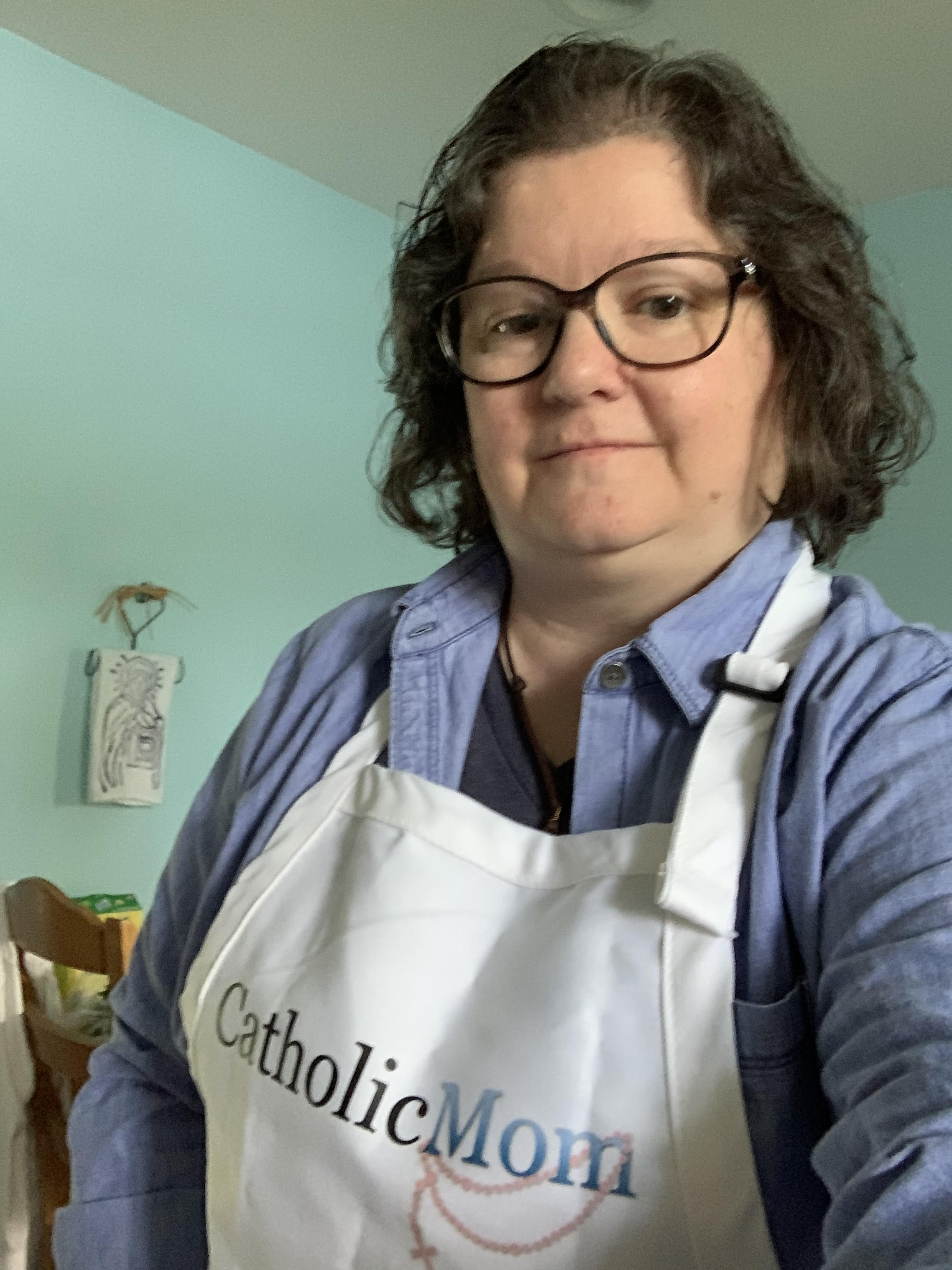 Barb Szyszkiewicz is a wife, mom of 3 young adults, and a Secular Franciscan. She is editor at CatholicMom.com. Barb enjoys writing, cooking, and reading, and is a music minister at her parish and an avid Notre Dame football and basketball fan. Find her blog at FranciscanMom and her family's favorite recipes with nutrition information for diabetics at Cook and Count.