Our school strives to make our children's education authentically Catholic. Our faith is not shared just in religion class, but in all aspects of the day. However, we also realized that with the increasingly toxic culture, more needed to be done to preserve our Catholic identity. Five years ago our school started a Catholic Identity committee. The goal is to create and review all of our school's existing programming and implement new programs that support our Catholic ritual traditions. In short, our task is to make sure Christ is the reason for our school to exist.
As we move into a new school year, today I'd like to share some ways we have continued to promote our Catholic identity in our school.
Parents in Prayer – As with all things involving strengthening our faith, we started with prayer. Each week, after the school Mass, the parents gather in front of the Tabernacle and pray the rosary with the specific intention of praying for the school, teachers, students and priests.
Family Mass & Mass with Me – In an effort to promote more frequent daily mass attendance we started Family Mass. Once a month we encourage families to attend Mass with their children before school. Our committee provides a quick breakfast of bagels and juice after Mass for the students and parents. This year we are starting a new program called "Mass with Me." Each month one grade will be highlighted during the all-school Mass by ministering at Mass. Parents and grandparents with children in that grade will celebrate with donuts, juice and coffee after Mass.
Virtue Club & VBS – Educating children in the virtues is very important in habit forming for our children. A few years ago we started a monthly after-school "Virtue Club" where we teach the children about the virtues, saints and scripture. Children in first through fifth grade can attend, and middle-school students serve as mentors. We have guest speakers, games, music and of course theme-based snacks! Our committee also revived the popular tradition of VBS. We've loved connecting with parish families and hosting an authentically Catholic program like Cat Chat in out school building.
Catholic Speakers - Each year we bring in a local or nationally know speaker to talk to the kids about their faith. We also started a parent speaker night called "Parents R.O.C.K (Raising Our Catholic Kids)" and have a local speaker address the topic of raising our kids in our faith.
New Traditions – Our school already has a beautiful May crowning ceremony, but this year we added a special procession on May 1st. Marian music was played over the intercom as the eighth-grade class lead the students with a large Immaculate Heart of Mary banner around the school to the outdoor Marian garden where we asked Our Lady's protective mantle to cover our school.
Connect with Parish Service Projects – One of the biggest complaints at our school is the lack of connection with the parish service activities. To help improve this we have a student serve on our parish St. Vincent de Paul committee. Now the school supports the many drives offered by SVdP and its seen as a collective effort.
Provide teachers with supplemental materials – Teacher's are busy people and reviewing new materials available can be very time consuming. Our team is always on the lookout for new supplementary materials that can enhance our faith formation. We review programs with our children at home and then suggest ones that worked for our families to the religion teachers. Some that have taken hold are: Theology of the Body for Teens, Decision Point, and Education in Virtue.
What ways does your Catholic school support our Catholic identity? Please share and let's inspire each other to make our schools shine.
Copyright 2015 Michele Faehnle
Photo copyright 2015 Michele Faehnle. All rights reserved.
About the Author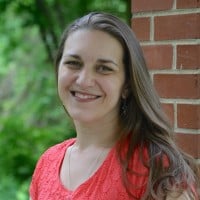 Michele Faehnle is a wife, mother of 4 and a school nurse. In her free time she enjoys volunteering for the church and is the co-chair of the Columbus Catholic Women's Conference. She is also the co-author of The Friendship Project, Divine Mercy For Moms, Our Friend Faustina and Pray Fully; Simple Steps to Becoming a Woman of Prayer. Read more of her work at InspireTheFaith.com.