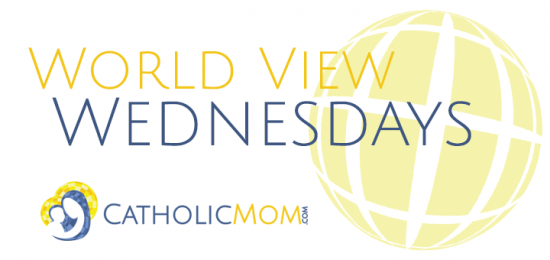 Their smiles in a family photo show nothing of how hard it's been for Carlos, Ena and their children in El Salvador.
They've persevered through poverty, the children's health problems, losing their home in a storm and Carlos and Ena almost giving up on their marriage.
Through it all, they've relied on faith, love for each other and the love of others to remain resilient. Sponsorship of two of the children through Unbound helped.
Ena credits workshops provided through the local Unbound mothers group for helping her learn to overcome difficult situations in her personal and family life.
"It's a big impact in my life," Ena said. "As a family we restored our dignity. We felt discriminated [against] as a family living in poverty.
"But the true impact is that that we find our value as a person. We find people that love us, as our sponsors."
Carlos and Ena are the same age, 38. The children — Juan Fernando, Carlos Elias, Cesar Gabriel and Laura Valeria — range in age from 4 to 19. The two oldest, Juan Fernando and Carlos Elias, have been sponsored through Unbound's Santa Ana program for more than 10 years.
The couple met through their church youth group.
"He was a humble, simple, focused and very respectful young man," Ena recalled. "He was very different from the rest of the group."
It took two years for Carlos to work up the courage to ask Ena to be his girlfriend. He asked her at the bus stop one day after waiting for her to get home from work.
"Hey, wait, I need to tell you something," Ena recalled Carlos saying. "It's something important but I don't know how to tell you."
Ena remembered that Carlos nervously touched his hair and put his hands in his pocket as he searched for the right words.
"He looked so nervous that I said, 'I know what you are going to ask me, if I want to be your girlfriend.' He was so happy and I said, 'OK. Yes.' I turned around and kept walking. Since that time we are together and our story continues."
Life for the young couple got complicated fast, especially when their children experienced health problems.
"The hardest part," Ena said, "is trying to understand and support [each other] instead of arguing amidst our problems."
Carlos and Ena blamed themselves and each other for their children's poor health. It wasn't until Carlos Elias became severely ill with asthma at 6 years old that the couple found a way to forgive.
Doctors at the hospital told Ena to take her little boy home because there was nothing more they could do for him. When Ena got home, her parents were there to offer support. They counseled the couple on how important it was for them to forgive each other, pointing out, Ena recalled, that "you are asking mercy from God but you don't feel it for your partner."
Holding her child, who looked tired and felt cold in her arms, Ena thought hard about what her parents said and began to let the bitterness and anger melt away. She and Carlos cried and prayed together.
What happened next amazed them.
"We didn't have windows," Ena said. "In that time we were living in a one-room house made of plastic and sheet metal. We only had a bed and a wardrobe. It was really hot.
"A few seconds after, this gentle breeze came to my child. We were surprised. My child took a deep breath and sat up on my legs and said to me, 'Mom.'"
Carlos Elias has been healthy since that day, Ena said.
"From that time Carlos and I changed," she said. "We understand that God has a purpose in our life. That was our biggest challenge as a family because we were thinking about divorce.
"But after that we started thinking about how to solve our problems together. We started seeing how our children were changing. We started moving forward."
Sponsorship has helped the family move forward by helping with education, health care and a better house after a storm destroyed their old one.
"You can imagine how hard it would be to take money from food for dental care or medical exams," Carlos said. "We prioritize things in our home for food."
Carlos sells bread for a living, and he also makes and sells handicrafts. Ena learned to make piñatas at a workshop offered by Unbound and from a mother in the program.
The couple plans to combine their talents to start a small business providing materials for birthday celebrations. They want to involve the children, too, so they can appreciate the effort and motivation it takes to provide for a family and get ahead.
"That also helps the children to stay focused on positive things," Ena said. "Nowadays we see in our community a lot of gang members at a very young age."
The family's devotion to their faith and participation in their church's music ministry keep them focused on the positive. Juan Fernando plays the drums, Cesar Gabriel plays the tambourine, Carlos plays the guitar and Ena sings.
With the children healthy now, Carlos and Ena can concentrate on helping them achieve their dreams.
Juan Fernando studies accounting in high school and wants to be a manager. Carlos Elias dreams of being an English teacher. Cesar Gabriel hopes to put his math and building skills to work as an architect, and Laura Valeria looks forward to going to kindergarten.
As they envision their family's future together, Carlos and Ena try to remember what they call the "three Ds" as keys to a happy home. They are "Díos, diálogo and detalles" (God, dialogue and details).
"What helps us is to have God in our home, talk, have a dialogue and have details with each other," Ena said. "You feel good when you receive or do something special. Those details always have to be present."
Examples of details, Ena said, are when Carlos helps with household chores without her asking, or when she and the children save some money for candy or a cookie for Carlos and make him feel special by surprising him with the treat.
For his part, Carlos stressed the importance of keeping God at the forefront of their lives as parents.
"Ask wisdom from him," he said. "A family is the core of society. Children can't learn everything in school.
"We, as parents, have to teach our children to be a good person."
Support a family trying to do the best they can for their children. Sponsor a child today.
Copyright 2015 Unbound.
Photos courtesy of Unbound. All rights reserved.
About the Author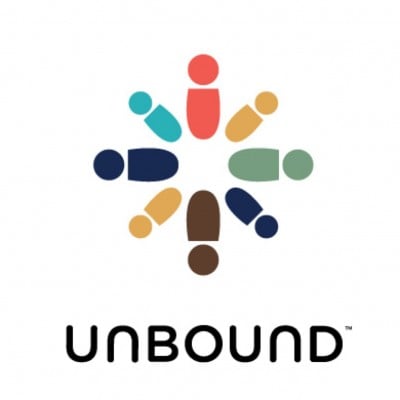 Unbound is an international nonprofit founded by lay Catholics grounded in the Gospel call to put the needs of the marginalized and vulnerable first. We build relationships of mutual respect and support that bridge cultural, religious and economic divides. We bring people together to challenge poverty in 18 countries. We invite you to join us. Find us on Facebook or Twitter.