I used to love to watch pageants. My mom and I would have our note pads and track who we thought was doing the best in each category - interview, swimsuit, evening gown…and then pick which state would be crowned the winner and first runner up. We always rooted for Miss Wisconsin (my former home state), Miss Florida (my current home state) and typically an underdog like Miss Alaska (who probably only put a swimsuit on for this competition).
My interest in pageants has waned a bit (probably a good thing), but it was reignited last week after Miss Colorado's talent was the center of the media's attention. Instead of the typical singing, dancing or piano playing, Kelley Johnson walked out in scrubs and a stethoscope and did a monologue sharing her experiences as a nurse.
Much of the attention came after a couple hosts of The View mocked her choice of talents, one saying, "She came out in a nurse's uniform and basically read her emails out loud and shockingly did not win." Nurses everywhere were offended and #NursesUnite became a thing. Two of my best friends are nurses and I was offended for them. Neither can hold a note with a bucket nor play even Twinkle Twinkle Little Star on the piano, but to say they are not talented is completely false.
As I'm processing all of this, I can't help but think about the 11-year-old girl who is watching the pageant as Miss Georgia (the winner) belts out Tu Tu Piccolo Iddio and Miss Kansas dances ballet en pointe to Swan Lake. If she is anything like I was, she's thinking, I clearly don't have any talent. Then Miss Colorado does her thing. Wait a minute... I love math and science or I love taking care of my little brother. Maybe somewhere in me is a talent that doesn't look like theirs, but it's just as relevant. Like Saint Paul reminds us in first Corinthians chapter two, there are many parts of the body. Not everyone is an eye or an ear. Wouldn't a body look strange with a bunch of eyes and no belly button or chin?
As moms we have a unique opportunity to help our sons and daughters understand that God gave them a gift to be used for His glory. I remember one of my elementary school teachers told me I gave good hugs. Now I'm not afraid to hug people because I always had the confidence that my hugs were high-quality! There is a ministry there! Tell your son he has a nice smile and is a cheerful kid. Maybe he'll be the next and greatest parish Welcome Committee chairman. What if you see in your daughter that she has a merciful heart and glows when she is helping someone in need? Nurture that and maybe she'll hear a calling to the religious life. The possibilities and the TALENTS are endless. It's just time that we think outside the pageant box and realize there's a Miss Colorado in each one of us.
Let's brainstorm a few outside-the-box talents that we have seen in our kids or other adults. I'll go first: I have a friend who loves to find a good deal and is really money savvy. She always volunteers to help make purchases for church ministries!
Copyright 2015 Abby Brundage
Photo credit: "Princess" by shyle zacharias (2007) via Freeimages.com.
About the Author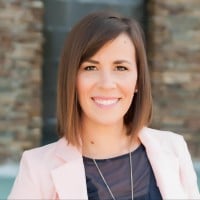 Abby Brundage Watts is a mother of two little boys. Since January of 2008 she has hosted The Big, Big House Morning Show on Spirit FM 90.5, the radio ministry of the Catholic Diocese of St. Petersburg in Florida. The show mixes inspiration, humor and family fun (and great music of course)! You can hear Abby every weekday 6-10am, EST and online at www.myspiritfm.com. She also is the co-creator of the podcast, Perhaps This Is the Moment. You can find it on all the podcast platforms.