Season four of the CatholicTV Network's series for Catholic women, The Gist, airs this fall with all­ new shows. Tune in every Tuesday morning at 11 a.m. Eastern for a new episode of the CatholicTV show focusing on Catholic women and their families.
Each week, Catholic personalities Danielle Bean, Rachel Balducci and Carolee McGrath host The Gist. They discuss topics such as abortion, raising teens in the faith and confession. Danielle, Rachel and Carolee are talking about the women's issues you care about on a family friendly show you don't have to worry about.
Here's your chance to do a little binge-watching of this program and catch up on episodes you may have missed. Why not try one of these:
Copyright 2015 Danielle Bean.
Photo courtesy of CatholicTV.
About the Author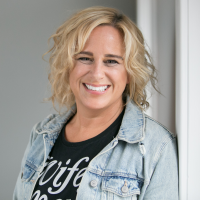 Danielle Bean is an author, speaker, podcaster, and brand manager at CatholicMom. She and her husband Dan have 8 children and live in New Hampshire.