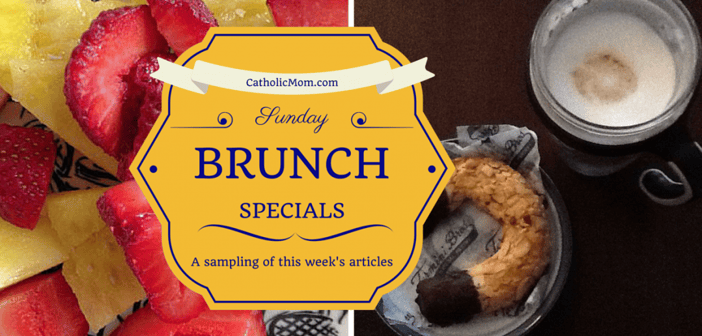 Welcome to the CatholicMom.com Sunday Brunch! We're serving up a buffet of articles from the past week. Grab a cup of coffee or tea and settle in to enjoy some great reads.
Celeste Zepponi focused on her own closet while listening to Catholic radio! Her enthusiasm for the idea led her to turn Leah Darrow and Sarah Kroger's Closet Challenge into a novena, accompanied by prayers to St. Therese of Lisieux, on whose feast this Closet Challenge began. If you missed the beginning, don't worry--you can start this at any time!
Erika Marie and Lisa Jones welcome our guest and fellow CatholicMom.com contributor, Jeannie Ewing. They chat about caregiving for our loved ones, grief, and grace.
Rakhi McCormick has often said that she and Pope Francis are "simpatico." Here she shares a profound lesson on love from one simple act during the Holy Father's time in the United States.
"I thought I was being welcoming, but I was only being polite." Mary Lou Rosien explores how to increase her fire to spread the Catholic Faith the way Pope Francis encourages us to.
From the press bridge atop Madison Square Garden, Karee Santos describes how Pope Francis energized and unified the faithful at the papal Mass on Friday, September 25.
Barb Szyszkiewicz, OFS describes how one Catholic school in suburban Cinnaminson, New Jersey marked the occasion of the Pope's trip to the USA.
Roxane Salonen shares her experience during the World Meeting of Families, observing that she stayed away from the mainstream news and focused on the beautiful gift of the worldwide gathering unfolding before her.
Kimberly Cook examines the threads of family and mission that were woven through the Papal Visit and World Meeting of Families.
Kelly Wahlquist shares her personal experience of the World Meeting of Families and the opportunity to pray with and see Pope Francis.
Stuart Dunn reviews The Man Who Founded California, a biography of newly-canonized St. Junípero Serra.
Readers and CatholicMom writers shared their favorite recipes for a 7-course meal including everything from cocktails to cake!
Our Question of the Week as we begin the Month of the Holy Rosary: do you have a favorite rosary? Tell us about it!
Did you know that you can receive a FREE daily CatholicMom.com newsletter with highlights from every single article, every single day? Find out how to get it!
Join us for brunch every Sunday to check out our newest menu items!
Copyright 2015 Barb Szyszkiewicz
About the Author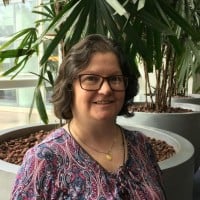 Barb Szyszkiewicz is a wife, mom of 3 young adults, and a Secular Franciscan. She is editor at CatholicMom.com. Barb enjoys writing, cooking, and reading, and is a music minister at her parish and an avid Notre Dame football and basketball fan. Find her blog at FranciscanMom and her family's favorite recipes with nutrition information for diabetics at Cook and Count.