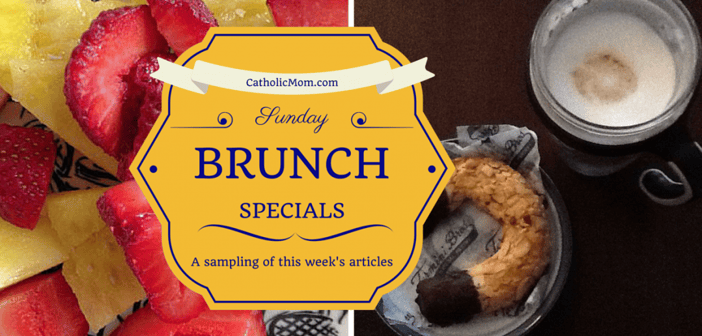 Welcome to the CatholicMom.com Sunday Brunch! We're serving up a buffet of articles from the past week. Grab a cup of coffee or tea and settle in to enjoy some great reads. (You might want to use an extra-big mug, because we've got an extra-big selection this week! We didn't want to leave out any of our continuing coverage of the Papal Visit!)
This week on CatholicMom.com's CM Hangout Podcast, Lisa Hendey, Gina Felter and our special guest Erin McCole Cupp take on the dual topics of Mary during the month of October and the world of Catholic fiction.
Patti Maguire Armstrong reminds readers that our concerns for the Pope should be channeled into prayers for him and into trust that the Holy Spirit has his back.
Upon returning from Philadelphia, Monica McConkey realized that her favorite part of the #WorldMeetingofFamilies2015 was...meeting families! Meet these awesome Catholic families!
During his homily at the closing Mass of the World Meeting of Families, Pope Francis spoke on the importance of sharing little gestures of love within the family. These little acts of love are vital to the heart of a parish family, too. Lisa Schmidt shares six examples of little gestures we can do within our parishes to welcome others and foster a culture of encounter.
Karee Santos interviews a 30-year-old priest and a 75-year-old married permanent deacon about their different perspectives on assisting the Holy Father at Mass.
Dave and Mercedes Rizzo pray with their daughter Danielle to Mary, Undoer of Knots at the World Meeting of Families in Philadelphia.
Judy Klein examines the reaction of the secular news media to Pope Francis' visit, wondering if her own heart is accessible enough to listen, to trust, and to learn from what Pope Francis had to say.
When Marianna Bartholomew sees Pope Francis move about so joyfully, embrace and interact with every imaginable type of person, from members of Congress, to the disabled along his route, she knows that many hidden actions are taking place in the hearts of those who see them -- because he is our Peter.
Traveling with her husband and six kids to Philadelphia to see the Pope, Karee Santos realizes that it's much more than a visit. It's a pilgrimage.
We're gathering up links and videos on the Synod on the Family to share with you each day! Explore our coverage of the Synod.
Claire Dwyer finds comfort in the words of Pope St. John Paul II in a letter to a young mother: "you always wanted to plan and do everything rationally. And here is the kingdom of irrationality, where normal activity and energy aren't enough."
New CatholicMom.com contributor Ellen Mongan started out as an ordinary mom: passing the time rocking babies, washing clothes, changing diapers and facing mounds of dishes. A "God" encounter gave her the opportunity to take a "Quantum Leap" that launched her ministry into the media and a new direction.
New CatholicMom.com contributor Sterling Jaquith believes the rosary is one of the best Catholic weapons we have. Here's her story about going from being an atheist to a faithful rosary prayer warrior! See if she can inspire you to do the same.
Involving kids in the rosary can be challenging. Dawn Wright explains in ten easy steps how to create a walking version of this devotion that is full-body prayer, bringing us closer to Jesus through Mary.
Have you been harbouring mixed feelings about the refugee situation? Jane Korvemaker evaluates the message of Jesus to this situation and how it applies to our families and how we're called to manage our attitudes - and finances.
Are you experiencing a busy season? Sarah Damm is! But she discovered five ways to make the most her busy fall schedule, and she is sharing her insights with us.
A research study about fast food offers insight into why modern humans feel so BUSY, and yet unsatisfied. Grace Mazza Urbanski asks you to share your best tips for slowing down.
Instead of letting things that are totally out of Jake Frost's control weigh on him, Jake's mom recommended concentrating on what he does have control over: his own actions and words and the ripples that he is sending out into the world.
It's not often that you read a Catholic romance, much less one that inspires a Meatless Friday recipe! See how Erin McCole Cupp found meal inspiration and more in Carolyn Astfalk's new TOB romance Stay With Me.
Everyone loves food you can hold in your hand so try these fish tacos one Friday. They are quick, easy and tasty with the best sauce ever approved by Deanna's son, the chef!
Join our contributors around the family table in this brand-new weekly feature. Today, Sterling Jaquith shares a recipe for Gluten-Free Pumpkin Bread.
Our Question of the Week: have any of your children mentioned a possible vocation to the priesthood or religious life?
Did you know that you can receive a FREE daily CatholicMom.com newsletter with highlights from every single article, every single day? Find out how to get it!
Join us for brunch every Sunday to check out our newest menu items!
Copyright 2015 Barb Szyszkiewicz
About the Author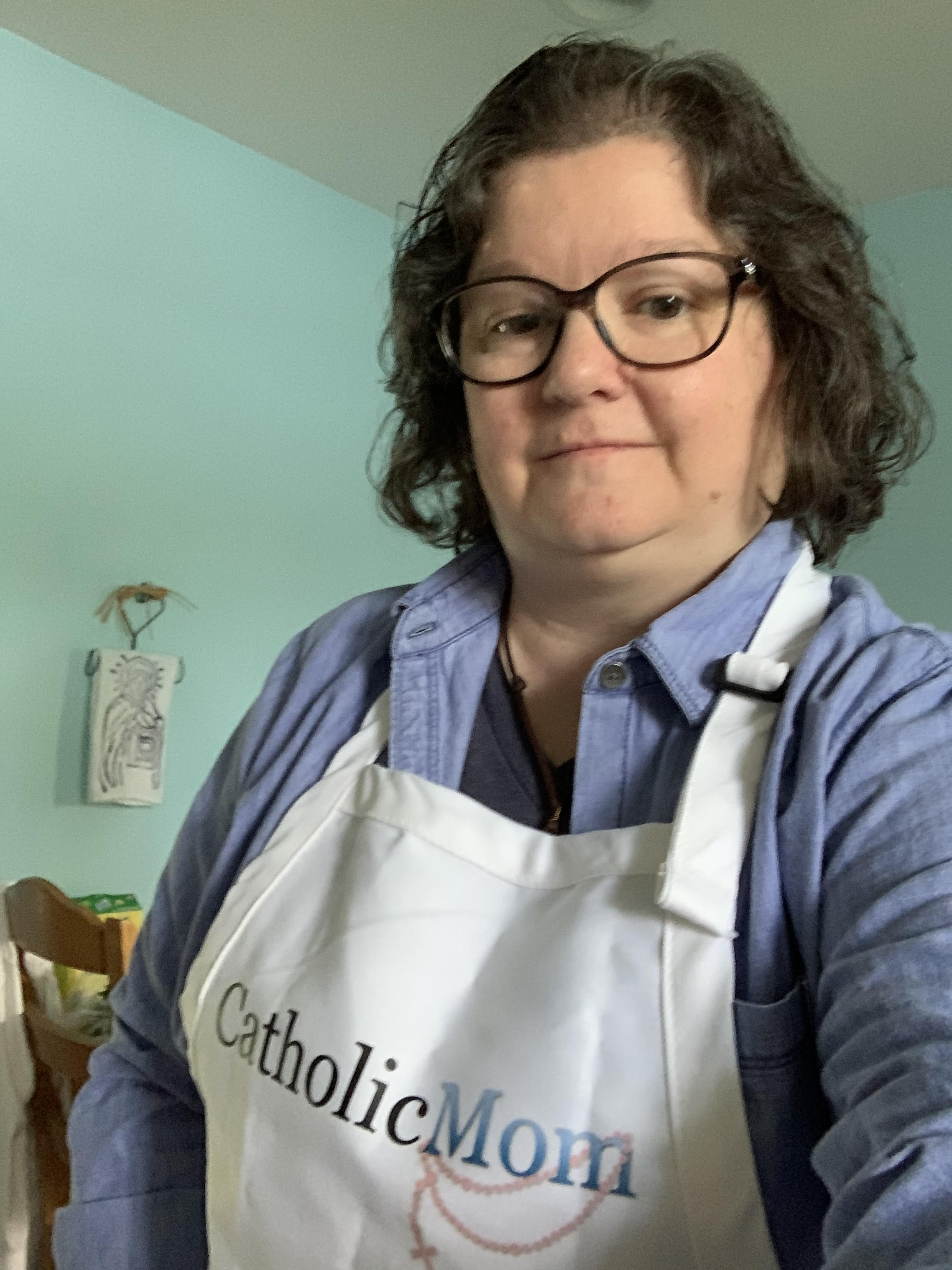 Barb Szyszkiewicz is a wife, mom of 3 young adults, and a Secular Franciscan. She is editor at CatholicMom.com. Barb enjoys writing, cooking, and reading, and is a music minister at her parish and an avid Notre Dame football and basketball fan. Find her blog at FranciscanMom and her family's favorite recipes with nutrition information for diabetics at Cook and Count.