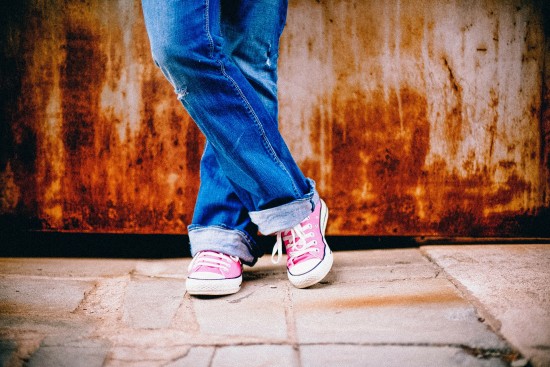 You have made us for yourself, O Lord, and our heart is restless until it rests in you.
St. Augustine
---
We all go through a slump every once in a while. Sometimes, however, the slump is left too long and it becomes one's new reality. The presence of God hasn't been felt in a while, and you start believing that things are over between the two of you. You become comfortable with this situation. It's like you've had a big fight with a good friend and you're too stubborn to break the silence for the sake of the relationship, so you sweep it under the rug and pretend it's not there.
But... it's there.
As the days go by, it becomes easier and easier to forget what you had. Kind of sounds like getting over a breakup. Isn't that what it is? A relationship with someone you loved and invested a lot of your time and heart into, that is now over. That's it, isn't it?
Almost...
In a relationship with another person, we can put this reconciliation off for as long as we want. It seems mutual. But, with the right resources, approach, cooperation from the other, and the right amount of humility, it is possible to move on and to love again. However, things are different with God. We can lie to ourselves and others all we want, but the truth still remains that we were made for intimate union with our creator. You can run all you want, but he's still going to be there waiting for you to come back. Just because you don't believe in God, doesn't mean He doesn't believe in you (Matthew Kelly - Rediscover Jesus).
I've always wondered why, for most people, the events at the beginning and at the end of their lives usually somehow involve God. There's Baptism at the beginning for many, and at the end there's some sort of funeral that usually includes God. It's like there's something within us that must acknowledge Him at those times.
​If you think about it, and if you believe in an afterlife, birth and death are the times when we are closest to God - on our way in (from Him) and on our way out (to Him... hopefully). How many deathbed conversion stories have you heard about? Even if these people have lived the entirety of their lives without God, they seem to reach for Him in the end. Hospitals even have chapels and chaplains! Our souls cry out for God, and we can only muffle them for so long. We can't escape His love for us.
---
Issuing from the Primary Principle, creatures accomplish a sort of circuit, a gyratory movement, such that all things when they tend to their proper end are returning to the Principle whence they came forth. We were created by the Son and by the Holy Spirit; and hence it is by them that we are brought back to our end.
---
Sometimes when we don't feel anything, our hearts get hardened. We can get so caught up in the lack of experiential feelings that we forget that relationships are mutual. We need to do some work too! Maybe our dryness and distance from God isn't caused by God being a jerk and abandoning us. Maybe it's because we haven't taken the time to do our share. Just like a relationship with a friend or family member needs help on both accounts, our relationship with God does too.
​
Many of the people I have spoken to about this are people who have fallen away. They've had the mountaintop experience and have felt God, but now they've drifted and don't feel right about coming back. Maybe it's pride. Maybe it's hurt. It could be anything. In this situation, I ask them to remember those mountaintop experiences and the love they felt. Was it fake?​
When you were moved to tears after feeling a wave of love from your Heavenly Father, were you delusional? Did you make it up? This experienced changed your life, how you acted, and what you found important. Would you change your entire life around for some fleeting feeling that didn't really exist? Or, are you scared? Ashamed? Is it really a case of God not loving us? Or is it a case of us not letting God love us?
---
"But I've made too many mistakes. I've sinned too much. I'm too far away now."
---
My response:
Who are you that your sins are too big for God to forgive?
Are you some sort of anomaly who has somehow figured out a way to outsmart God?
Was Christ's death for nothing?
---
What do I think God's response is?
Try me.
---
One of my favourite retreat dramas is one where the main character is in line for confession, is joking around, and not taking it seriously at all. He shares with his friend, who is also in line, that he doesn't really care about this faith stuff. Somewhere along the line, a challenge is issued to him to say that in front of the crucifix three times. He finds himself in front of the crucifix saying "You did all this for me, and I don't care."

The first time he says it, something seems to catch his attention. The second time he says it, you can hear him start to struggle with the words. The third time he says it, he realizes the depth of what he is saying: "You did all this for me, and I don't care!?" The statement quickly goes from one of confrontation and spite, to one of humility and regret.
---
In those times we feel distant from God, let us not automatically assume that He has abandoned us. Let us use this time to take an inventory of what we are doing to build this relationship. And when it gets tough, do not forget the works of the Lord. Do not forget those mountain top experiences that brought you to where you are in the first place.

​It is in these times when our faith comes into play. What else is faith for? It's easy when it's easy. When it's tough, our faith needs to carry us through. As we say at Eucharistic Adoration and Benediction: Faith will tell us Christ is with us when the feeble senses fail.
​
​So if you are going through this right now, know that you are not alone. You are not alone because we all go through these dry spells. You are not alone because Christ is with you. You were not alone when you first experienced the love of God, and you are not alone now. When going through these troubled times, try using these two psalms to help you remember how loved you are. Let us reflect on the psalmist's words: Do not forget the works of the Lord!
---
Psalm 139
For the leader. A psalm of David.
LORD, you have probed me, you know me:
you know when I sit and stand;
you understand my thoughts from afar.
You sift through my travels and my rest;
with all my ways you are familiar.
Even before a word is on my tongue,
LORD, you know it all.
​
Behind and before you encircle me
and rest your hand upon me.
Such knowledge is too wonderful for me,
far too lofty for me to reach.
Where can I go from your spirit?
From your presence, where can I flee?
If I ascend to the heavens, you are there;
if I lie down in Sheol, there you are.
If I take the wings of dawn
and dwell beyond the sea,
Even there your hand guides me,
your right hand holds me fast.
If I say, "Surely darkness shall hide me,
and night shall be my light"
Darkness is not dark for you,
and night shines as the day.
Darkness and light are but one.
You formed my inmost being;
you knit me in my mother's womb
I praise you, because I am wonderfully made;
wonderful are your works!
​
My very self you know.
My bones are not hidden from you,
When I was being made in secret,
fashioned in the depths of the earth.
Your eyes saw me unformed;
in your book all are written down;
my days were shaped, before one came to be.
---
Originally posted on September 26, 2015 at The Silversmith Collective
Copyright 2015 Lance Rosen
Photo by PublicDomainArchive (2014) via Pixabay, CC0 Public Domain
About the Author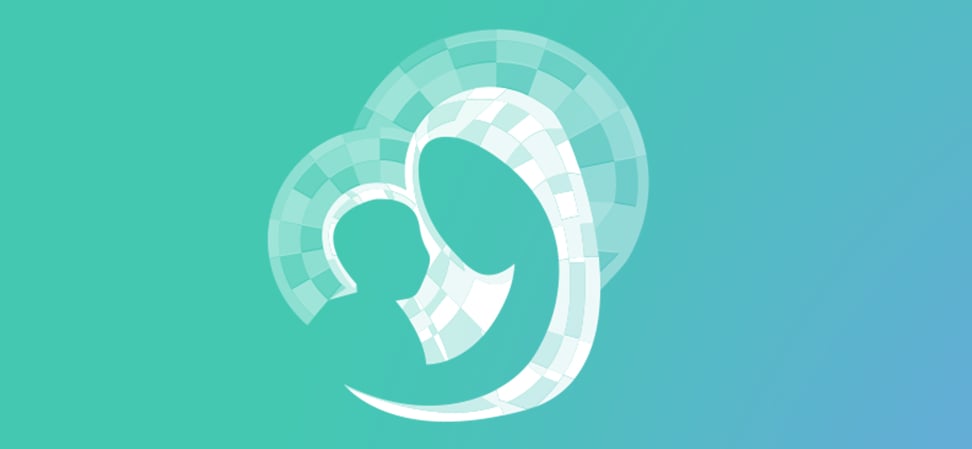 We welcome guest contributors who graciously volunteer their writing for our readers. Please support our guest writers by visiting their sites, purchasing their work, and leaving comments to thank them for sharing their gifts here on CatholicMom.com. To inquire about serving as a guest contributor, contact editor@CatholicMom.com.