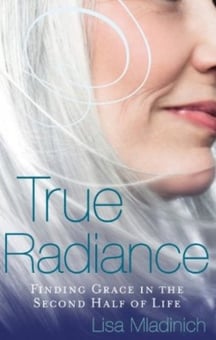 True Radiance by Lisa Mladinich gave me a chance to revisit my entrance into the second half of life; a time of refocusing, renewed trust in God, and a time for letting go. As I read starting from the center chapter, Witness and Wisdom: How Our Spiritual Lives Bless Others the book blessed me with Catholic spirituality woven throughout every chapter. In other words, I couldn't just review this chapter without following the threads. The women in the Gospel held on to the edge of Christ's cloak for healing and holiness (Mark 5:28). True Radiance, woven like "fine linen, pure and bright, the uprightness of the Holy Ones," (Rev. 19:8) provides a garment to hold onto in midlife because it is all about Christ. It also helps us weave spirituality into our second half of life.
Prepare Your Loom
Setting her loom to weave this book, Lisa extends an invitation to deepen faith in midlife. In her own life she never let go of the tassel of God's cloak, even when she held on to it in an angry frustration fed by our youth obsessed, commercial culture. Ultimately she began holding onto the Blessed Mother's hem as well. Mary showed up in Lisa's unexpected friendships. She shares these stories weaving rich reflections on Catholic spirituality.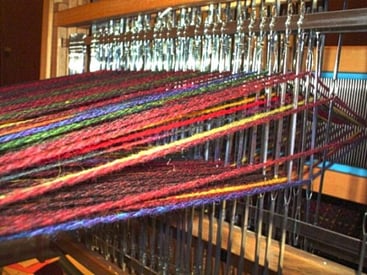 Choose your yarn
Lisa threads the loom with colorful, familiar, and sometimes out of the ordinary "yarn." Choicest threads are from the Catechism of the Catholic Church, John Paul II's Theology of the Body, Catholic saints, holy men and women, the Sacraments, Sacred Tradition and Scripture. Pope Francis wants the Church to develop a broader theology of women. This book with real women, real challenges, and real faith serves as a great spiritual mentor of feminine spirituality and theology.
Add Embellishments
Grace embellishes everything. Lisa writes that "through God's power we can open to blessings that transcend the ordinary." Midlife with all of its blessings can also be a painful and confusing time. With grace we find grace in the second half of life. The embellishment of friendship with others, saints, and holy souls are gifts to revel in. Our maturing vocation adorns the many expressions of womanhood: wife, mother, consecrated woman, widow, aunt, sister, and friend.
Finishing Touches
Garments can unravel. So what are the pitfalls to avoid? One of the biggies - "complain, complain, complain," warns Lisa. I can't agree more. It becomes a habit. Why do I see the things I want changed and not the beauty and goodness that surrounds me? A few chapters in this book serve as a great examen of conscience. Forgiveness adds a finishing touch to any garment prepared for the wedding feast of the Lamb. It sews up the ends well and strengthens the cloth. True radiance comes from within. Other mid-life books explain the psychology of what is happening as we mature; True Radiance rekindles faith.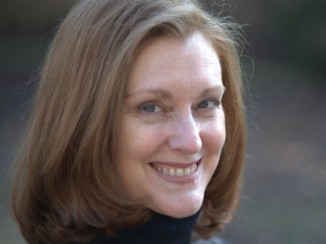 About Author Lisa Mladinich: Author and speaker Lisa Mladinich creates dynamic presentations for catechists and inspiring talks on women's issues and Marian spirituality. Lisa was raised in a military family and eventually landed in New York City, where she was as an actress for many years. She is a wife and homeschooling mom and teaches writing classes online for Homeschool Connections.
Visit the other stops on the True Radiance book tour:
Copyright 2015 Sr. Margaret Kerry, fsp.
Photo: Loom Shed Rear View; Wikimedia Commons.
About the Author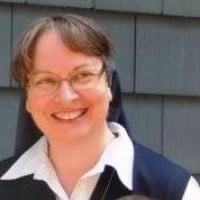 A Daughter of St. Paul for 40 years Sr. Margaret continues to pursue new ways to proclaim the Gospel: sharing the Pauline Charism with the laity, writing books (St. Anthony of Padua: Fire & Light; Strength in Darkness: John of the Cross; Prayers for the New Evangelization), & through direct evangelization. She is available for workshops on the Vocation & Mission of the Laity, Media Literacy, and The New Evangelization. mkerry@paulinemedia.com