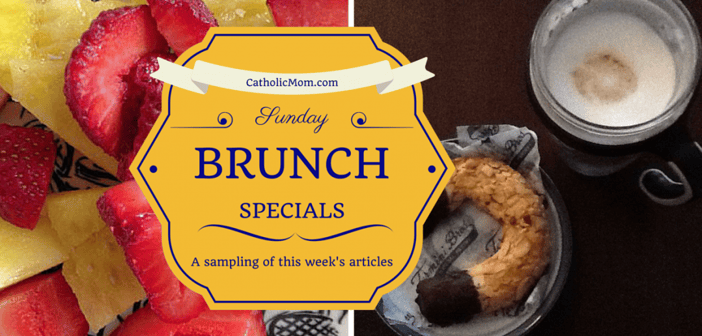 Welcome to the CatholicMom.com Sunday Brunch! We're serving up a buffet of articles from the past week. Grab a cup of coffee or tea and settle in to enjoy some great reads.
This week on CatholicMom.com's CM Hangout Podcast, co-hosts Erika Marie, Gina Felter chat it up with our guest and CatholicMom.com contributor Meg Matenaer all about Saints and the "Hallowtide" this week with Halloween, All Saints' Day, and All Souls' Day.
Michele Faehnle and Emily Jaminet have launched a new ministry, Divine Mercy for Moms, that encourages families to engage in works of mercy. Here's how you can share your testimony on the works of mercy and inspire other families!
Playing different songs at the same time doesn't always make the most beautiful music. Kate Taliaferro shares an experience of participating in her parish bell choir and how it led her to ponder creation, free will and following God's will.
Sr. Margaret reflects on the chapter titled "Witness and Wisdom: How Our Spiritual Lives Bless Others" from the book True Radiance: Finding Grace in the Second Half of Life by relating it to the process of weaving fabric.
Rakhi McCormick believes that the words we speak onto our children hold great power. How can we begin to be a voice that echoes the truth of God to each person in our lives, as well as the stranger on the street?
Courtney Vallejo asks: have you ever had a time in your spiritual journey where a topic or thought comes up about God and then suddenly every day there seems to be some sort of mention about it?
Roxane Salonen opens "The Kiss of Jesus" and rediscovers the thrill of pulling the covers overhead and curling up with a flashlight and book in pursuit of the midnight page-turn.
Kirk Whitney reflects on the Lord's Prayer: since we offend God on a daily basis, we would hope forgiveness occurs with the same frequency. But forgiving people daily? That's a tall order. Especially when you consider that we sometimes have to forgive people for the same thing over and over again.
Cassandra Poppe wondered what it takes to be a Saint, beyond simply keeping the Commandments. What did heroic virtue actually look like to other people? And to the Church? Let her discoveries inspire your next examination of conscience.
Barb Szyszkiewicz reviews two books by CatholicMom.com contributors David and Mercedes Rizzo, who draw on their first-hand experience and share their knowledge with parents and religious educators and show that special-needs children can participate in the sacramental life of the church, and their parents can and must feed their own spiritual needs.
Gina Felter has cooked up a delicious Social Media fall recipe that is sure to engage and encourage even the pickiest of followers this month of the #HolySouls. So, put your best meme forward and let's get hashin'!
Maria Morera Johnson made a pilgrimage to visit the relics of St. Maria Goretti, a journey which challenged her in unexpected ways.
Setting back the clocks is a hassle, but Ginny Kubitz Moyer has learned that Daylight Savings Time offers the most precious gift of all: the gift of more time.
Theresa Ceniccola wonders if it's possible to be too kind? Or too generous? Too compassionate? Too hard working? Or too intelligent? Find out if you've also experienced too much of a good thing in your life.
Lance Rosen, a CatholicMom intern-turned-contributor, introduces The Silversmith Collective, a Catholic New Media team effort focused on Personal Faith, Catholic Education, and Online Evangelization.
Lori Hadorn-Disselkamp reflects on a short story by O. Henry and concludes that one's masterpiece of a life is not always what others expect it to be.
Who knew a popular fall snack could turn into an afternoon of lessons for the teacher? Sheri Wohlfert tells the story of an afternoon filled with twelve-year-olds, popcorn and apples.
Our Question of the Week: how do you celebrate the saints with your family?
Did you know that you can receive a FREE daily CatholicMom.com newsletter with highlights from every single article, every single day? Find out how to get it!
Join us for brunch every Sunday to check out our newest menu items!
Copyright 2015 Barb Szyszkiewicz
About the Author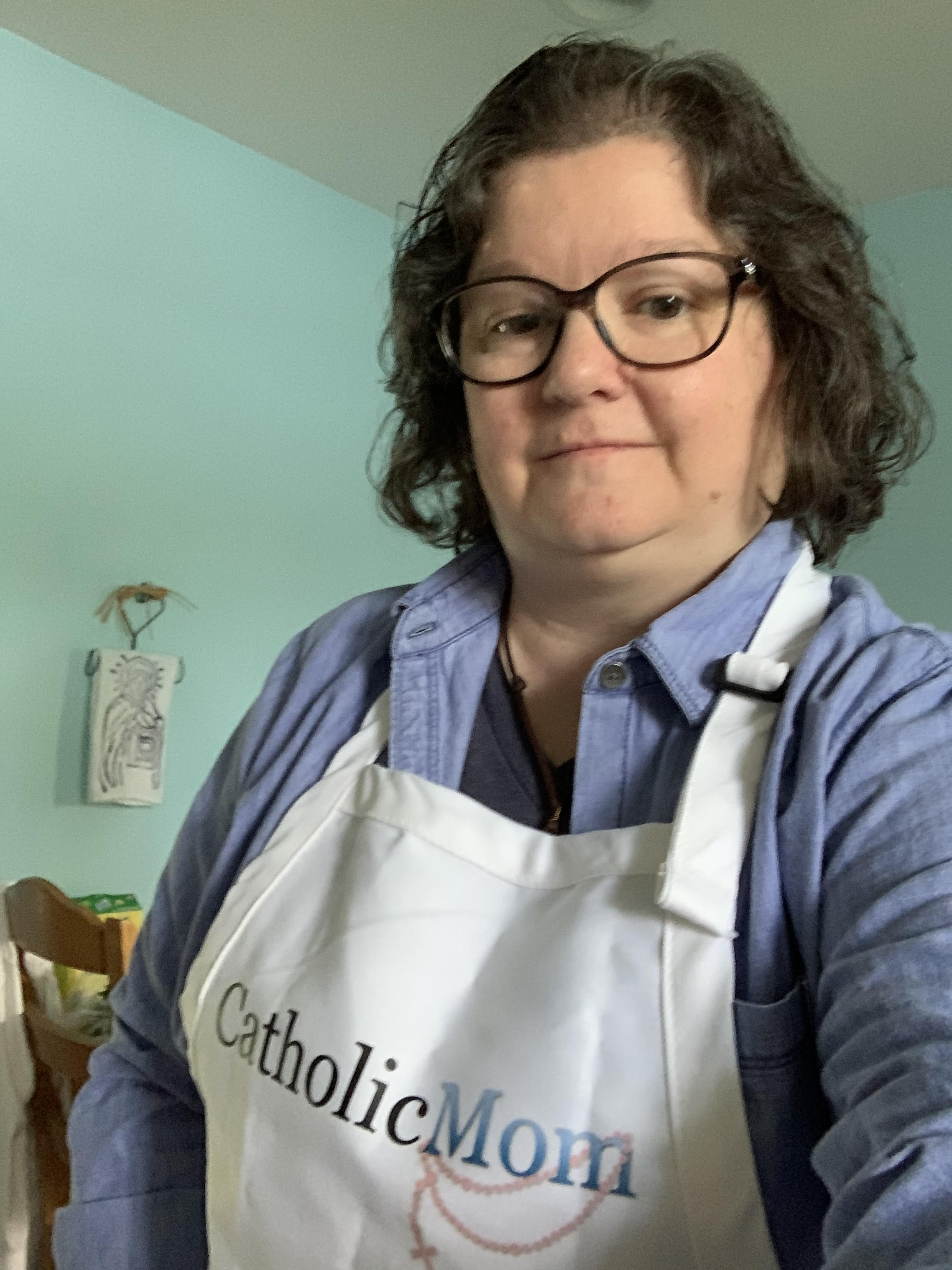 Barb Szyszkiewicz is a wife, mom of 3 young adults, and a Secular Franciscan. She is editor at CatholicMom.com. Barb enjoys writing, cooking, and reading, and is a music minister at her parish and an avid Notre Dame football and basketball fan. Find her blog at FranciscanMom and her family's favorite recipes with nutrition information for diabetics at Cook and Count.