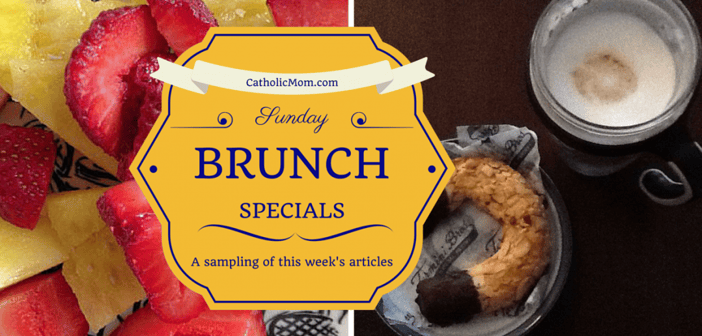 Welcome to the CatholicMom.com Sunday Brunch! We're serving up a buffet of articles from the past week. Grab a cup of coffee or tea and settle in to enjoy some great reads.
On this week's CM Hangout, Lisa Hendey and Sarah Reinhard chat with Tami Kiser about the Smart Martha Guide to Advent and Christmas.
Join us as we prepare for the Year of Mercy by participating in a 33 day Marian Consecration retreat using the book

33 Days to Morning Glory

by Fr. Michael E. Gaitley, MIC.
Small Successes are a way of stopping time, of fighting against the pressure, rush and ugliness of the world. What small successes are you celebrating this week? Join the fun and get some encouragement, too! Sherry Antonetti hosts this fun weekly feature.
Do you feel "hurried and worried" most of your days? Maybe you lack God's peace in your heart? Erika Marie talked with author Heidi Bratton about this very feeling. Learn how you can WIN a copy of Heidi Bratton's new book, Finding God's Peace in Everyday Challenges.
Nelly Guajardo shares how she learned that when times get to be scary, impossible and simply too much, we as a couple must learn to make time for each other. Learn to lean on one another and, if at all possible, pray. We must also thank God for all He has given us and make time for Him.
Would you like to share your story for a Brazilian book? Flávia Ghelardi is working on a book to encourage Brazilian moms to choose full-time mothering as an option. Find out how you can help!
Erika Marie shares Dr. Kaczor's Three Ways to Grow in Gratitude for the month of Thanksgiving.
Pivotal Living gives users a fitness tracker and app for just $15/Yr! Chris Weitzel road-tested this tracker and app and reveals the good, the bad, and leaves the ugly to the experts.
In this first of a two- part series on practical and easy ideas for living out the Year of Mercy, Emily Jaminet outlines several easy ways moms can participate in Year of Mercy activities.
Advent is a time of preparation and quiet reflection in the midst of the holiday storm of shopping, tinsel and lights. Kate Taliaferro reviews Couples Advent Devotional, a new devotional for this 2015 Advent season.
Karee Santos asks how to draw the line between scandalous gossip and helpful advice when we share online. Especially when we discuss married sexuality, how do we know when we've said too much?
Creativity is prized in today's baby naming -- even among Catholics. Kate Towne offers ways to be creative AND full of faith significance.
Ellen Gable Hrkach observes that we have a lot to learn from our ancestors. Our Mass going, rosary reciting, scapular and medal-wearing ancestors understood the importance of sacramentals and the importance of knowing–-and practicing–-their faith.
Being recognized as a frequent flier at a local fast food drive-in helps Michele Faehnle re-evaluate her spending and how she is helping the poorest of the poor. With a Year of Mercy Jar project inspired by Fr. Michael Gaitley, MIC, her family hopes to make a sacrifice of love to help children in third world countries.
God has gotten Deanna Bartalini's attention; foot surgery will force her to learn how to be still, but his plan may be something else. She believes that the grace to bear all things will come as a fruit of stillness.
There is a power in forgiveness, especially when it is undeserved and unwarranted. Mercy is the language which God speaks to us. Kimberly Cook shares how she learned this lesson through the story of St. Maria Goretti.
A warm and nutritious plate of pasta hits the spot on Friday night. Barbara Stein serves up a lightened-up version of comforting Pasta Primavera.
Tanya Weitzel reviews the film Uncommon, an affirmation of the importance of each of us to God. Her takeaway: this is a good movie if you are helping a young adult stand firm in their beliefs in a public school where religion may be scarce.
Monica McConkey presents her favorite high quality and great value Catholic Printables just in time for Advent and the start of the new Liturgical Year of Mercy! Check out the sites of 3 awesome Catholic Mom crafters, plus Monica's own shoppe at Equipping Catholic Families.
Snow and a childhood memory of Margaret Rose Realy, Obl OSB, creates peace, and wonder of manna in the desert.
Our question of the week: have you ever attended a moms' retreat or conference? Would you welcome the opportunity to do this?
Did you know that you can receive a FREE daily CatholicMom.com newsletter with highlights from every single article, every single day? Find out how to get it!
Join us for brunch every Sunday to check out our newest menu items!
Copyright 2015 Barb Szyszkiewicz
About the Author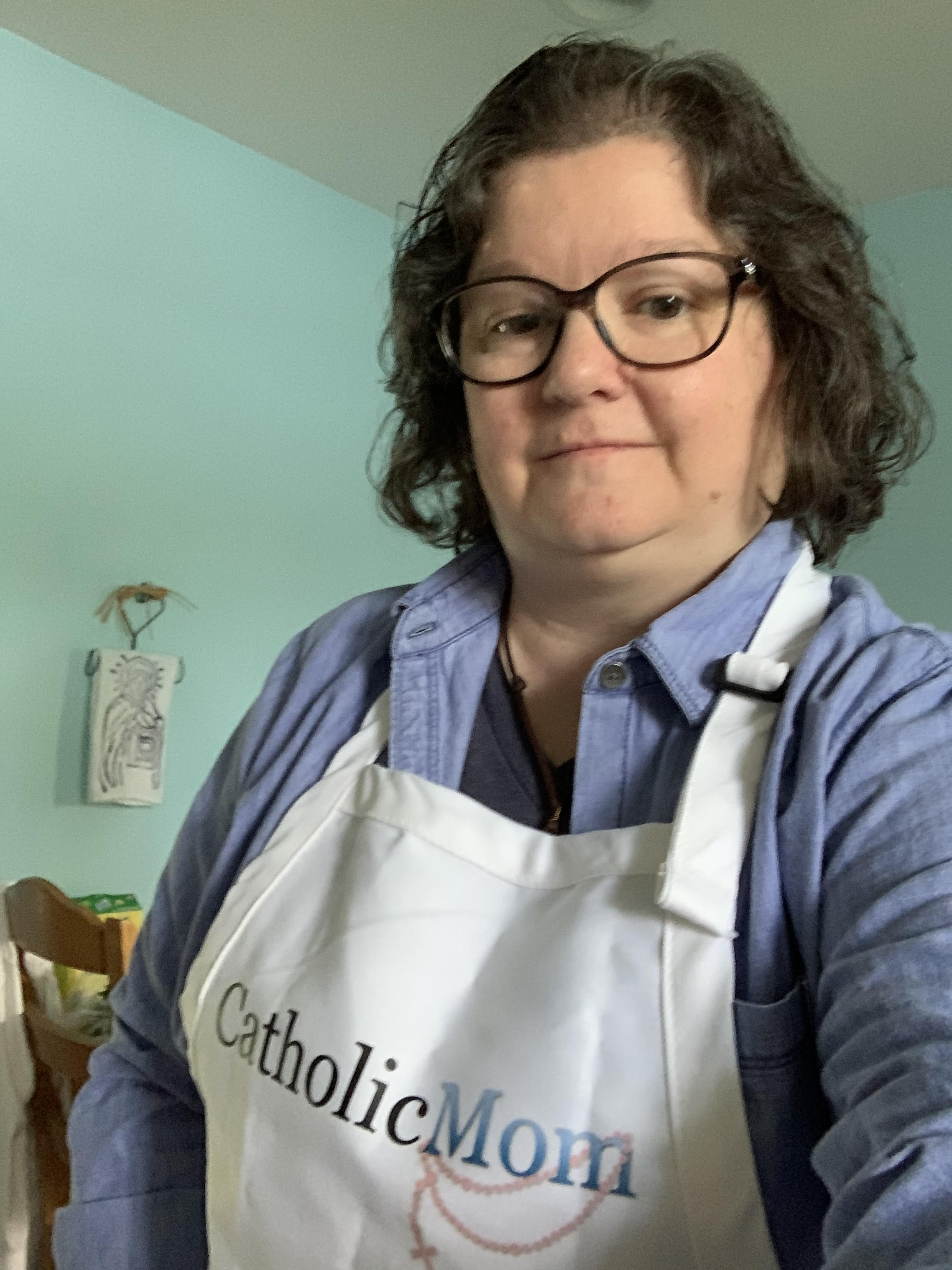 Barb Szyszkiewicz is a wife, mom of 3 young adults, and a Secular Franciscan. She is editor at CatholicMom.com. Barb enjoys writing, cooking, and reading, and is a music minister at her parish and an avid Notre Dame football and basketball fan. Find her blog at FranciscanMom and her family's favorite recipes with nutrition information for diabetics at Cook and Count.