It is Christmas time: you are making a list and you have checked it twice. Now you are ready to begin your mission, to find the best Christmas present ever, for everyone on the list, even yourself. You begin your mission right on time, on "Black Friday." You are off with the pack. Thankfully you have done your homework, checking sale's ads before leaving home, scanning the web, and asking advice from the gift receiver. You fight the crowds to get that perfect item on the one day sale. It gives you great joy to cross one person after another off your Christmas gift list. Secretly you fear you will never be finished.
There is another list you are compiling, your Christmas to-do list. There are presents to wrap, cookies to bake, and cards to address. There are parties to attend, people to bring good cheer to, and your regular life to live, if you can fit it in. The lists go on and on. Stress fills your soul with frustration, where peace once reigned. You conclude, "I have too much to do and no time to do it in." You say it out loud, but no one is listening. Yes and no one is helping you either! Quickly you recognize that your old enemy Christmas stress is knocking on your door, and trying to throw you a big pity party. You decline the offer. You decide that stress is just a symptom of the season. You have no choice but to pick up the pace. Moving at record speed, with your running shoes on, you join the marathon race to the finish line, December 24th or bust. Your goal is to finish the two lists before someone says, "It Is Christmas Day." Halfway thru the season you run out of Christmas joy. Going through the motions has never been your Christmas style. The list which began as a tool for peace has now stolen your joy. You want your Christmas joy back! You want it back now!
Immediately you pick up the phone to call St. Nicholas, so you can inquire if he would postpone Christmas for a week or maybe even two. Somehow it makes sense in your over-stressed brain. You miraculously remember the phone number. A thought floats through your mind just as you hear the first ring. "What about the children? Children can't wait even a day or two for Christmas to come." Compassion fills your heart, and you change your mind. Postponing Christmas is not an option. Before you hang up the phone you hear St. Nicholas answer with a, "HO! HO! HO! Merry Christmas!" You say, "Merry Christmas to you too, St. Nick!" The joy in St. Nicholas's voice reminds you why you accepted this mission in the first place.
You begin to think what makes the best Christmas present ever. You take a walk down memory lane of past Christmases and try to remember what some of your favorite presents were and why. Memories flood your mind; the Christmas at which a favorite relative was an unexpected guest at the dinner table brings a smile to your face; the year a card came from an old high school friend, complete with a family picture, brings a tear to your eye; the Christmas that you rented a mountain home for a week so the entire family could be together, that has now become a tradition. Then you laugh to yourself as you remember the year your best friend's daughter said that your present saved Christmas. You overflow with Christmas joy and the stress vanishes. You conclude that it was not the presents that made the best Christmas present ever, but the gift of connecting with someone you love.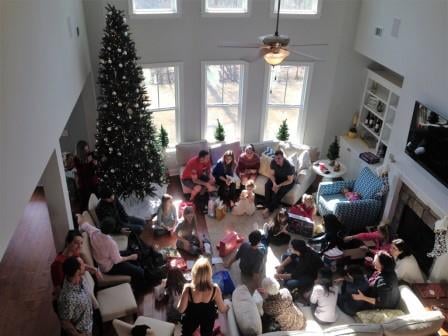 "Mission cancelled," you say out loud. Fortunately no one answers back. Making a drastic decision, you throw out your list and begin a new one. You title it, "Presents with Presence." You are on a new mission that begins in the heart. These types of presents are not bought at the store, or ordered on the computer, or picked out of a catalog. No, you cannot put a price tag on presents like these. They are way too priceless!
Here is my Christmas list of Presence:
Go to the beach and watch the sunset with my husband. Walk hand in hand and enjoy the view together.
Write thank-you notes to the people who have touched my life.
Take a get-away retreat with three of my best girlfriends.
Rent a home on the water for the family to gather together on Christmas.
Fly our two sons in from Hawaii to join us on Christmas.
Give out ten random gifts to those who would have a lean Christmas without them.
Cook and freeze meals for a new mom.
Write a poem and have copies printed. Give copies of it to whomever I meet.
Visit those who are sick.
Write a letter to each of my grandchildren
Do something with each of my children; a grandma-and-me day.
Take my mom out to dinner and a movie.
They say that it is the "thought that counts," so think before you give. It is the moments spent in the presence of the ones you love that will mean more than the present you purchase at the store for them. Children especially love to be bought just what they put on their list. However no matter what the present, it can never out way a gift given from the heart. Don't let the moments pass you bye. Life is short and unfortunately sometimes you may miss the moment entirely. Aim to be present to whomever you are with, and then you will become the "present." It will always be a "one of a kind." The memory will last forever and become the gift that keeps on giving.
This year consider making a Christmas list of your presence. It will be the best Christmas gift you could ever give yourself! If you do not believe me just give St. Nicholas a call.
Ho! Ho! HO! Merry Christmas Everyone!
Copyright 2015 Ellen Mongan
Photo copyright 2015 Ellen Mongan. All rights reserved.
About the Author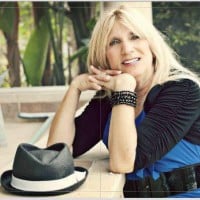 Ellen Mongan is a Catholic writer, speaker, and host of WOW MOM podcasts. Her book, WOW MOM: A Walk with God, is on Amazon. She contributes to Catholic Mom, Women of Grace, and Augusta Chronicle. Her most important roles as wife to Deacon Patrick and mother of eight led her to ministry. Learn more and contact her to speak at EllenMongan.com.