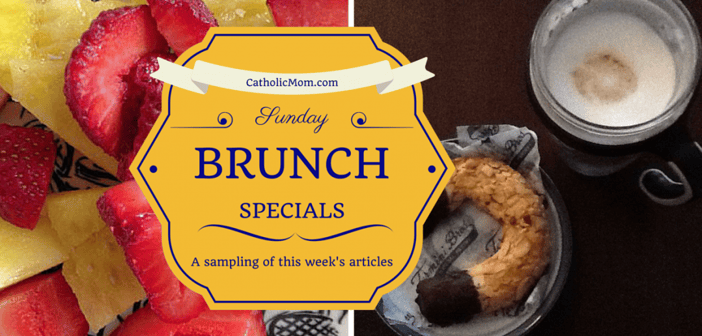 Welcome to the CatholicMom.com Sunday Brunch! We're serving up a buffet of articles from the past week. Grab a cup of coffee or tea and settle in to enjoy some great reads.
Allison Gingras shares profound insights about the importance of forgiveness, especially as we begin the Jubilee Year of of Mercy.
We're baking up plenty of fun with our Catholicmom.com Christmas Cookie Exchange! Try our contributors' favorite cookie recipes!
We invite you to support CatholicMom.com with any online Amazon purchases you make this season using our special link:

http://catholicmom.com/amazon

- a small portion of your payment will go to CatholicMom.com to help defray our monthly expenses. Thanks for your ongoing support!
During Advent the O Antiphons are sung recalling the Names of Jesus. Margaret Rose Realy, Obl OSB, reminds us of the personal trust needed when sharing a name with others.
Monica McConkey is thinking about what Mary was thinking about... on this Feast Day of the Expectation of the Blessed Virgin Mary. Our Lady prayed the perfect prayer...what's yours?
Do you feel like you are living in fear? Lori Hadorn-Disselkamp encourages you not to let the fear take over!
Linda Kracht wonders about today's society. Is it good? Does it make it easy for us to be good? To parent well? To raise good children?
They might be too old for popsicle mangers, but teens still need us to help them celebrate the reason for the season. Megan Swaim offers 8 ideas for making the Christmas Octave special for you and your teen.
If you're expecting a Christmas baby, you'll be interested in these name ideas Kate Towne offers.
Are you spending Advent waiting or rushing? Deanna Bartalini suggests that we wait and expect something extraordinary to happen on Christmas morning!
Let me shelter the homeless or give drink to the thirsty or even bury the dead, but a three-year-old's temper tantrum? Show mercy then? Tami Kiser shares her experience of showing mercy to her screaming child.
Elena LaVictoire discovered a special keepsake and was inspired to create a gift tradition.
Hilarious tips from Karee Santos for staying good-humored during a potentially stressful holiday season.
It is easy to allow Advent to become a season of rushed busyness rather than one of reflective contemplation and joyful liturgical traditions. Tiffany Walsh describes the small ways she strives to keep the spirit of Advent alive within her home.
What to do with all those Christmas greetings after the season? Kelly Guest offers some ideas to recycle those cards in an optimal way.
Struggle to make small talk? There's hope! Rhonda Ortiz offers 6 ways the Blessed Mother can inspire your conversational skills.
Patrice Fagnant-MacArthur reviews "Our Lady, Undoer of Knots: A Living Novena" by Marge Fenelon. Each chapter begins with a quote from Pope Francis, includes Fenelon's thoughts, then moves on to a prayer, rosary, and reflection questions. The book is intended to be used for nine days with one chapter being read and prayed each day.
Emily Jaminet knows we're all busy Catholic moms, so the ideas she shares for living out the Year of Mercy are hands-on, realistic ways to make a difference in the lives of others.
Donna-Marie Cooper O'Boyle often tells people that they shouldn't worry if they can't get out of the house to do their ministry work or evangelizing for any reason because God will certainly bring the people to them! Here is the story of one such occasion, when a telephone-line repair led to a lesson about Miraculous Medals.
Thinking about our children's futures is enough to send any parent to the emergency room with anxiety! Meg Matenaer offers some words of wisdom from John Paul II on a very basic thing we can do with our kids to help prepare them for their road ahead.
Our Question of the Week: what's your favorite Christmas carol or song?
Did you know that you can receive a FREE daily CatholicMom.com newsletter with highlights from every single article, every single day? Find out how to get it!
We'll be taking next Sunday off to spend time celebrating with our families. Join us for brunch again on Sunday, January 3 to check out our newest menu items!
Wishing you and your loved ones every blessing this Christmas!
Copyright 2015 Barb Szyszkiewicz
About the Author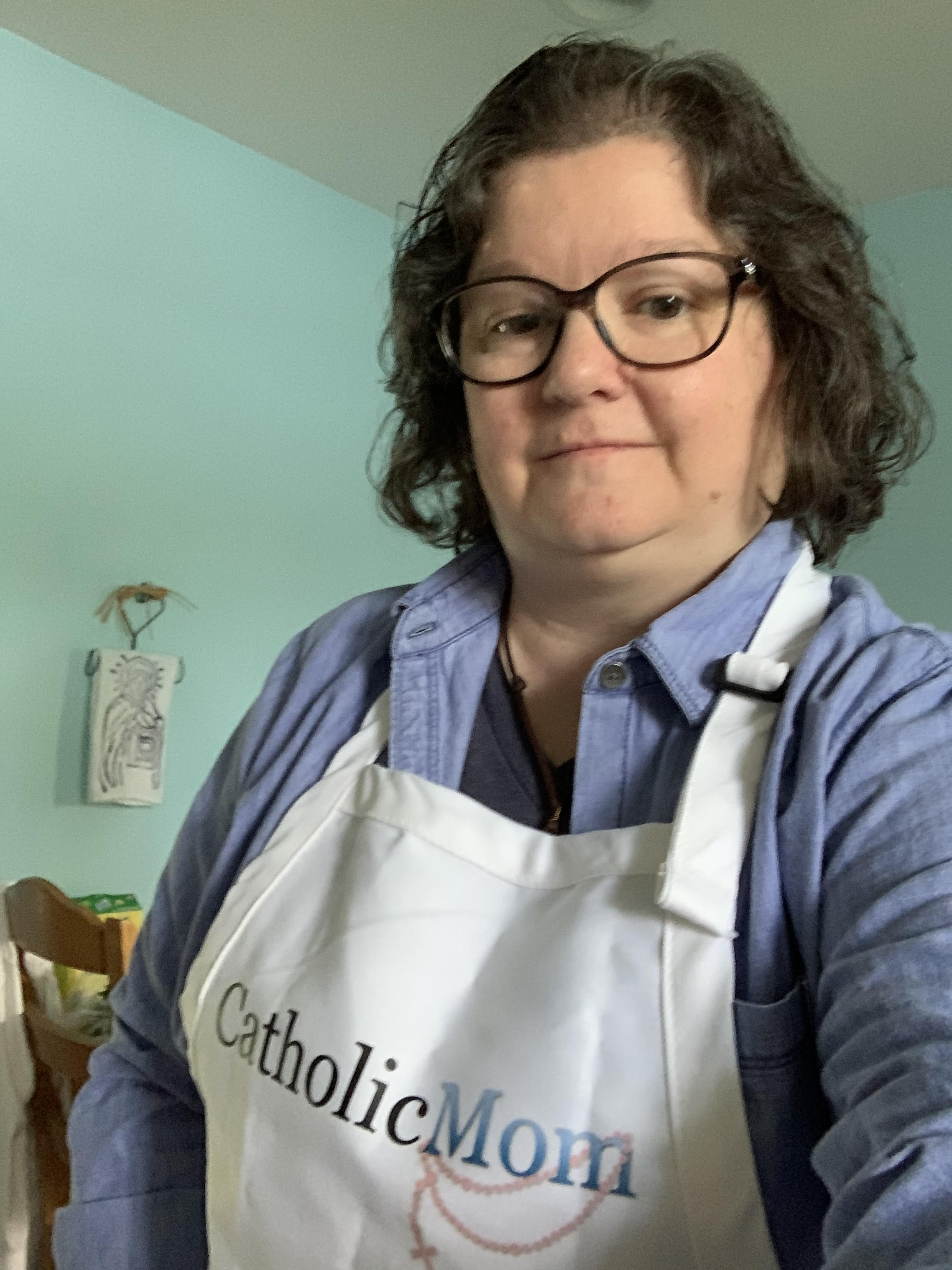 Barb Szyszkiewicz is a wife, mom of 3 young adults, and a Secular Franciscan. She is editor at CatholicMom.com. Barb enjoys writing, cooking, and reading, and is a music minister at her parish and an avid Notre Dame football and basketball fan. Find her blog at FranciscanMom and her family's favorite recipes with nutrition information for diabetics at Cook and Count.