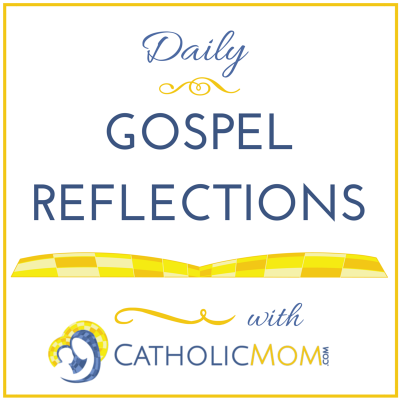 Today's Gospel: Luke 2:15-20
Solemnity of the Nativity of the Lord (Christmas)
When I was a girl, one of our cherished family traditions was our annual "Christmas Play." A few hours before "show time," Daddy would pull the tattered script (written on a recycled sheet of binder paper) from the front cover of our children's bible. We would sit as a family and "practice" reciting our lines. Each of us had a role to play. Since I was the eldest of the five of us and a girl, I played "Mary" opposite Daddy's "Joseph." My sister Erin, next after me, was "Elizabeth," and the younger kids had various supporting roles.
In the early years of the Christmas Play, Mom and my maternal grandparents were our only "audience." We had no costumes or sets, and the entire production lasted approximately twenty minutes and was performed in our small living room. As the years passed and we grew, my parents began to welcome family and friends into our home on the afternoon of Christmas Eve, and our "audience" grew. The tradition persisted. Somehow my parents convinced us in our teenage years to continue. The year I was away studying in France during college, Erin ascended from "Elizabeth" to "Mary," and Brady Anne stepped up to play in the Visitation scene. The play went on so long that even Greg – my husband – was invited into the production and portrayed "Nicholas the Donkey" (the role reserved traditionally for the low man on the totem pole in the family!)
Our family's Christmas Play had dialogue based in part on the nativity narrative we read in the early chapters of Luke's gospel. We had a heavenly host of angels and shepherds who made haste to visit the Christ Child. As "Mary," I remember "pondering" all of it in my heart. We ended the play in song, and for the last few years, a hundred friends and neighbors rejoiced along with us.
The Christmas Play is a treasured memory for me. In our home, it was always clear that the true reason for the celebration was the nativity of our Savior. Our gifts were intended as blessings to remind us of the ultimate gift given us by the God who loved us so greatly.
As we attend the Eucharist today and focus our joy and celebration on that true Gift, I will kneel in our parish and recite in my heart the lines I memorized as "Mary." I will pray for the grace to give God my own full and worthy "yes." I will aim to glorify the Christ Child in word and deed. I will reflect upon the many ways in which our family has been truly blessed this past year, and also upon the ways in which we are in need of God's continuing touch and love.
As your family celebrates the Nativity today, I pray that your joy is complete and that your traditions draw you closer to one another and to the God who loves us all so greatly.
Merry Christmas, friends!
Ponder:
How have your Advent preparations prepared you to celebrate the birth of Jesus Christ today? What are you holding in your heart and reflecting upon? What burdens do you need to let go so that you can rejoice on this day?
Pray:
Glory to God in the highest and on earth peace to those on whom His favor rests!
We thank our friends at The Word Among Us for providing our gospel reflection team with copies of Abide In My Word 2015: Mass Readings at Your Fingertips. To pray the daily gospels with this wonderful resource, visit The Word Among Us.
Copyright 2015 Lisa Hendey
About the Author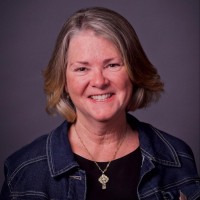 Lisa M. Hendey is the founder of CatholicMom.com, a bestselling author and an international speaker. A frequent radio and television guest, Hendey travels internationally giving workshops on faith, family, and communications. Visit Lisa at LisaHendey.com or on social media @LisaHendey for information on her speaking schedule or to invite her to visit your group, parish, school or organization. Visit Lisa's author page on Amazon.com.